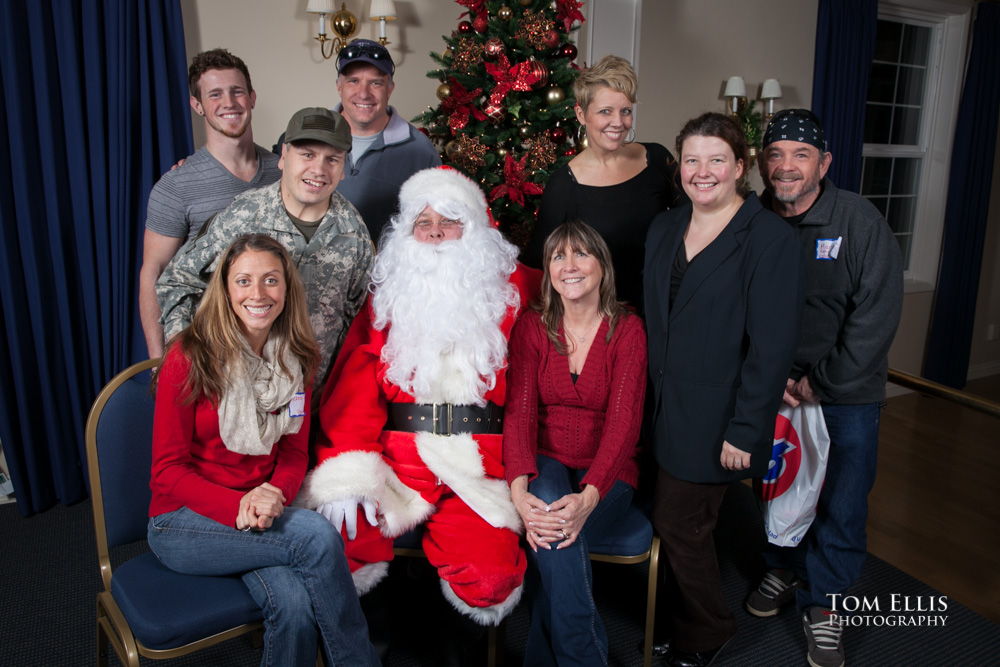 Special People's Holiday Cruise
For those of you who do not know about this event, the Special People's Cruise is an annual event for Developmentally Delayed teenagers and adults in the Seattle area.  Local yacht club members provide their boats to take this group on an afternoon cruise around Lake Washington. This event almost always is scheduled on the first Sunday in December, and takes place rain or shine, calm or stormy.  Several years the fleet set out in the middle of a snowstorm!  Originally only a few yacht clubs were involved, but now clubs all over Seattle participate and hundreds of special people have a chance to spend the afternoon out on a boat.  After the completion of the cruise, the participants come into the Yacht Club building for sandwiches, cookies and drinks, and also for a chance to sit with Santa and tell him what they would like for Christmas.
For the last 20+ years, I have worked with the Highland Center in Bellevue and Meydenbauer Yacht Club to take photos of each individual with Santa.  I then print and deliver the photos to Highland Center so the photos can be distributed to all of the special people, and also place all of the photos online where they can be viewed and downloaded, in case people are not able to receive their prints.
Following are a few of this year's Santa photos.  The rest of the photos can be seen on my Picasa page.