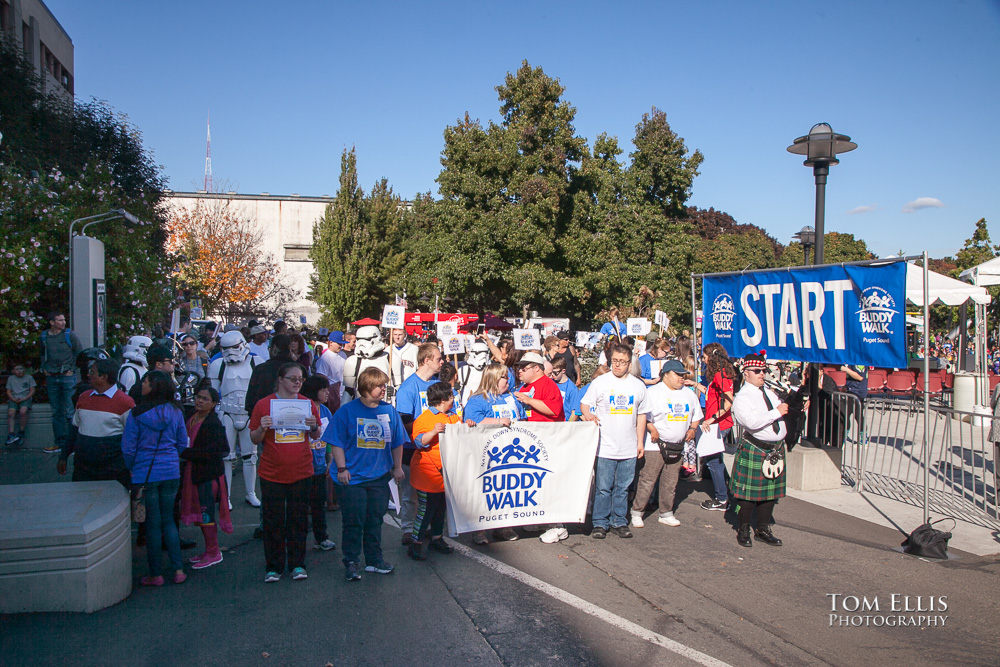 Down Syndrome Community Buddy Walk
Yesterday was the Down Syndrome Community Buddy Walk, held annually in early October at the Seattle Center.  I have been a volunteer photographer for this event for ~15 years, and every year it continues to grow.  We have been extremely fortunate with the weather for this event over the years, and I can't remember ever being even close to having a rain-out (boy, have I just jinxed things for next year!).  We lucked out again yesterday, with sunny conditions and temps in the mid-60s.  I am not great at estimating crowd size, but there were easily over a thousand people there.
We were joined again by members of the 501st Legion of Garrison Titan, who are the world's definitive Star Wars costuming organization whose members are dedicated to creating and wearing movie-accurate costumes of the Galactic Empire and villains of the Star Wars Universe.  As you can imagine, these characters are extremely popular with the kids – and the adults too!  A group of them were gracious enough to spend some time with me at an area I had set up to take photos of family and "team" groups, and we had a great time taking photos with everyone who wanted photos with some Storm Troopers.
As well as the group photos, I also took some candid shots of the activities when I was able.  I have posted all of the photos on Google Photos at this link, and anyone who wants to download copies at no charge are welcome to do so.  For those who don't want to look through more than 200 photos I have put a few on this page so you can get at least a small feel for the event.