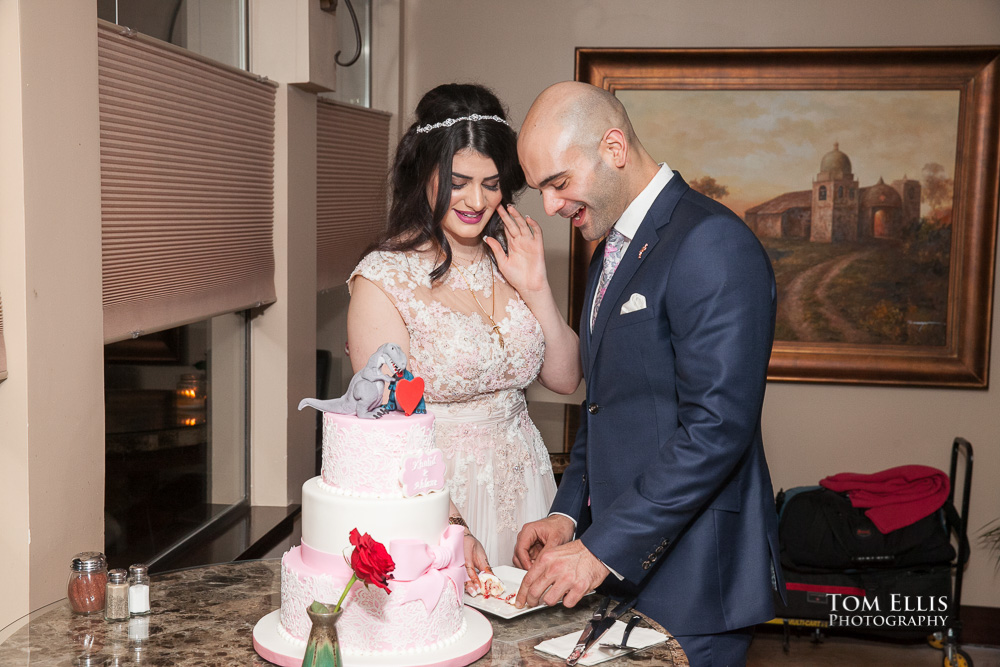 Bellevue engagement party at the Caspian Restaurant
Last Saturday evening I was the photographer at the engagement party for Ahlam and Khalid at the Caspian Restaurant in Bellevue. Khalid is British, and has been living in England even though his fiance Ahlam lives in the Seattle area. But Khalid has quite a few family members in and around Seattle, and when his parents decided to have an engagement party for the couple they opted to have it at a local restaurant, the Caspian. The entire restaurant was reserved for the party, and the local family and friends filled it without difficulty.Watch Full Movie Online Streaming Online and Download
Khalid and his parents made the trip from England to Seattle a few days before the party, and seemed to easily deal with the 8 hour time difference. Since this meant that their internal clocks were telling them that the engagement party began at 2AM and lasted until ~6AM I am extremely impressed that they seemed wide awake and ready to party1
The party featured a live band, a magician and a belly dancer, and all were very good. After an amazing dinner there was dancing, and Ahlam and Khalid even got to do a "practice session" of cutting a cake together. The cake was topped by two dinosaurs (see photo) and there is a great story behind the dinos. As Khalid and Ahlam told me, early on in their dating they were at a supermarket and spotted one of the amusement machines that are very popular with kids, where you remote operate a kind of claw that you can dip into a selection of prizes and attempt to pick up the prize, lift it free and then drop it into a chute from which you can then retrieve it. I have tried these before, and they are NOT easy! Just grabbing anything is challenging, and successfully getting it to the exit slot without dropping it is even tougher. Actually choosing any particular prize is almost impossible.
Ahlam went first, and on her first try she succeeded in grabbing a prize and getting it to the exit chute without losing it. Her prize was a plastic dinosaur. Khalid tried next, and on his first try he dropped his prize before he could get it out. He tried again, and this time managed to get his prize out as well. And he also got a dinosaur! They told me that they decided this might be some kind of sign, and at the engagement party used the two dinosaurs to decorate their cake. I'm not sure if the dinos will be on top of the wedding cake as well, but it wouldn't surprise me!
Here is a selection of photos from the party, I hope you enjoy them!




















//