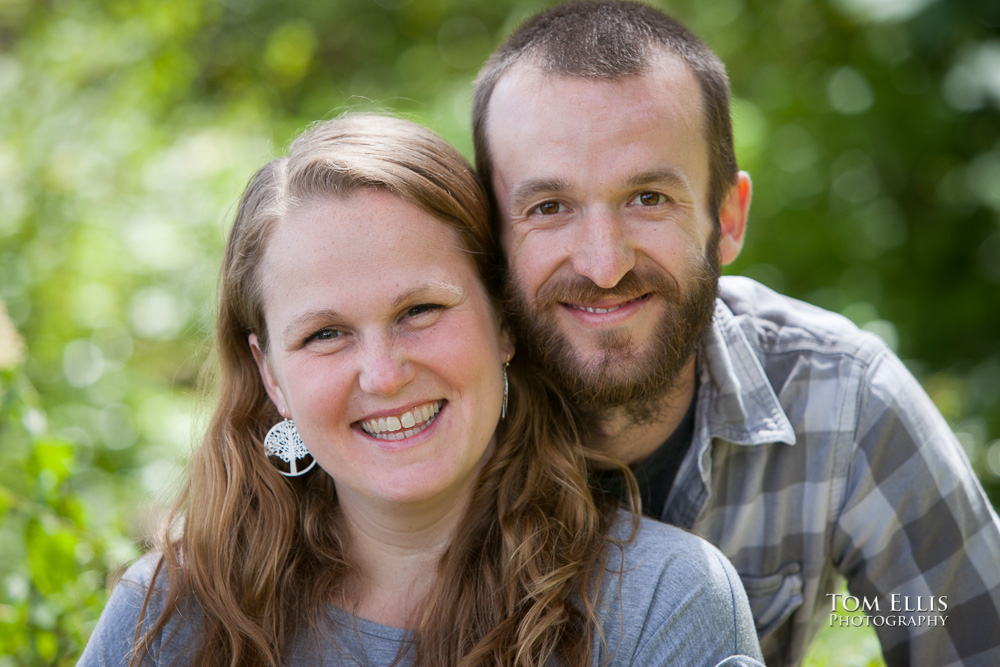 Engagement photos – Rachel & Dan on Bainbridge Island
I recently made the ferry run to Bainbridge Island for an engagement photo session with Rachel and Dan (and dog Chloe!), whose wedding I will be photographing later this summer.  Rachel and Dan live in a very cool old log cabin, built I believe in the 1930s, surrounded by trees and not too far from the ferry dock.   They have a great view to both the north and east, so Seattle can be seen between the trees if you are in the right part of the lot.
Dan has his own business and works mostly on the Olympic Peninsula, while Rachel works at a hospital in Seattle.  After trying living in a couple of other locations they finally settled on Bainbridge (at least for the short term) as it gives them what I can best describe as "equal pain and suffering" in dealing with commuting.  Not easy when a couple has jobs in such differing locations!  But after seeing their cabin and the surrounding area, I think they have found a pretty sweet deal, even with the commutes.
We did the entire engagement session either right on their lot, or on the street that accesses their cabin.  Plenty of good photo opps to take advantage of there!  Here is a selection of photos from the session, I hope that you enjoy them.