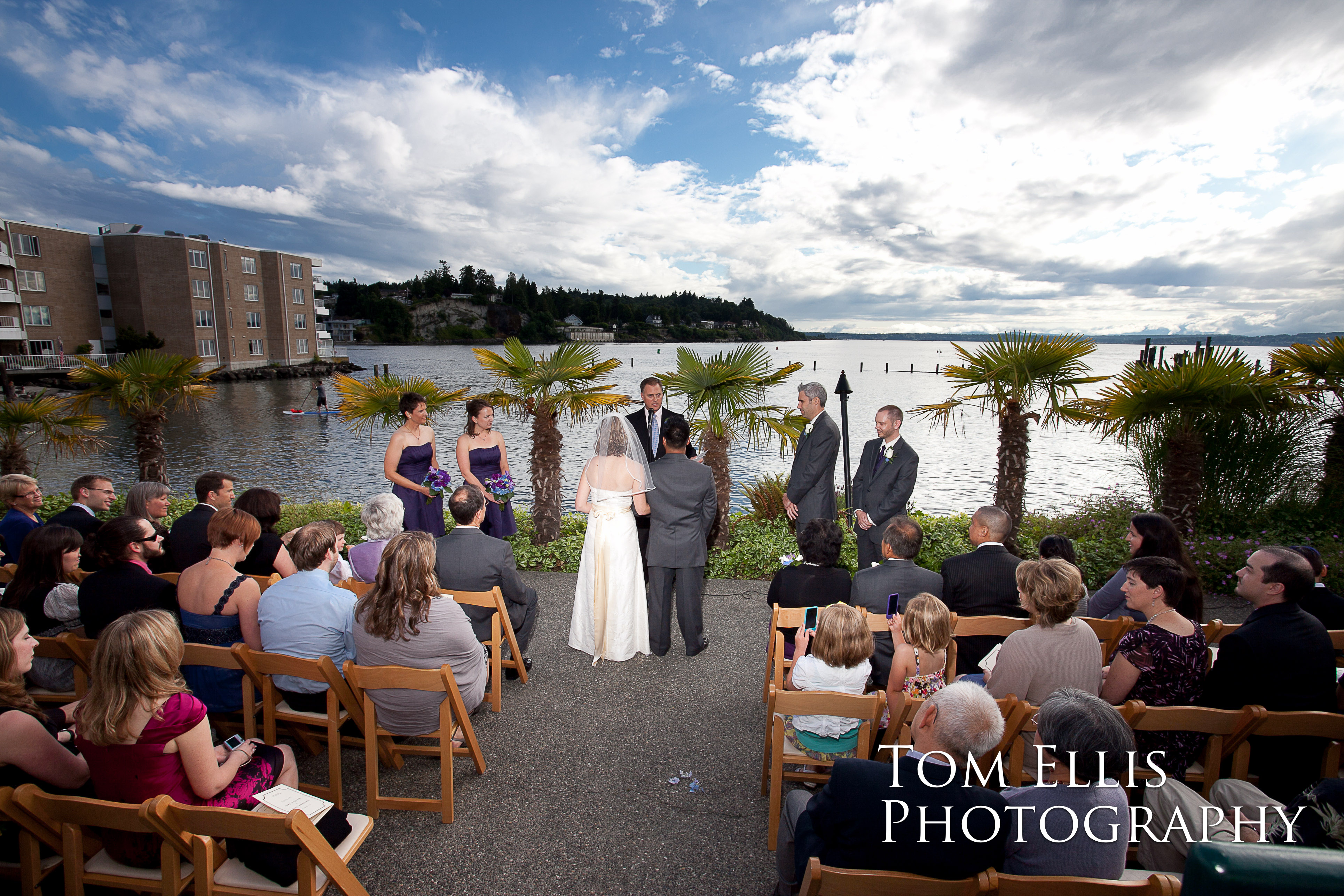 Seattle wedding at the Shilshole Bay Beach Club
We lucked out with a beautiful afternoon and evening for the wedding of Erin Colling and Floyd Cleofe at the Shilshole Bay Beach Club. This is one of my favorite Seattle venues, and when the weather is nice (like today) it is simply the perfect location for an outdoor ceremony.
The afternoon began with some very ominous clouds on the horizon, and the venue managers tried to talk Erin and Floyd into having the ceremony indoors.  But they were having none of that kind of talk; I believe their response was that "A little rain won't hurt the ceremony, we want to get married outside!".  As it turned out they made the correct choice, as the threatening weather completely missed us and we had a nice sunny afternoon for the ceremony.
The best thing about a day with clouds is that the chances for good sunsets is a lot better.  As I hoped, we had a wonderful  sunset and were able to get lots of good sunset photos with not only Erin and Floyd, but also with many of their friends and relatives.
The reception was a blast, with good music and a pretty hard-core crowd of dancers.