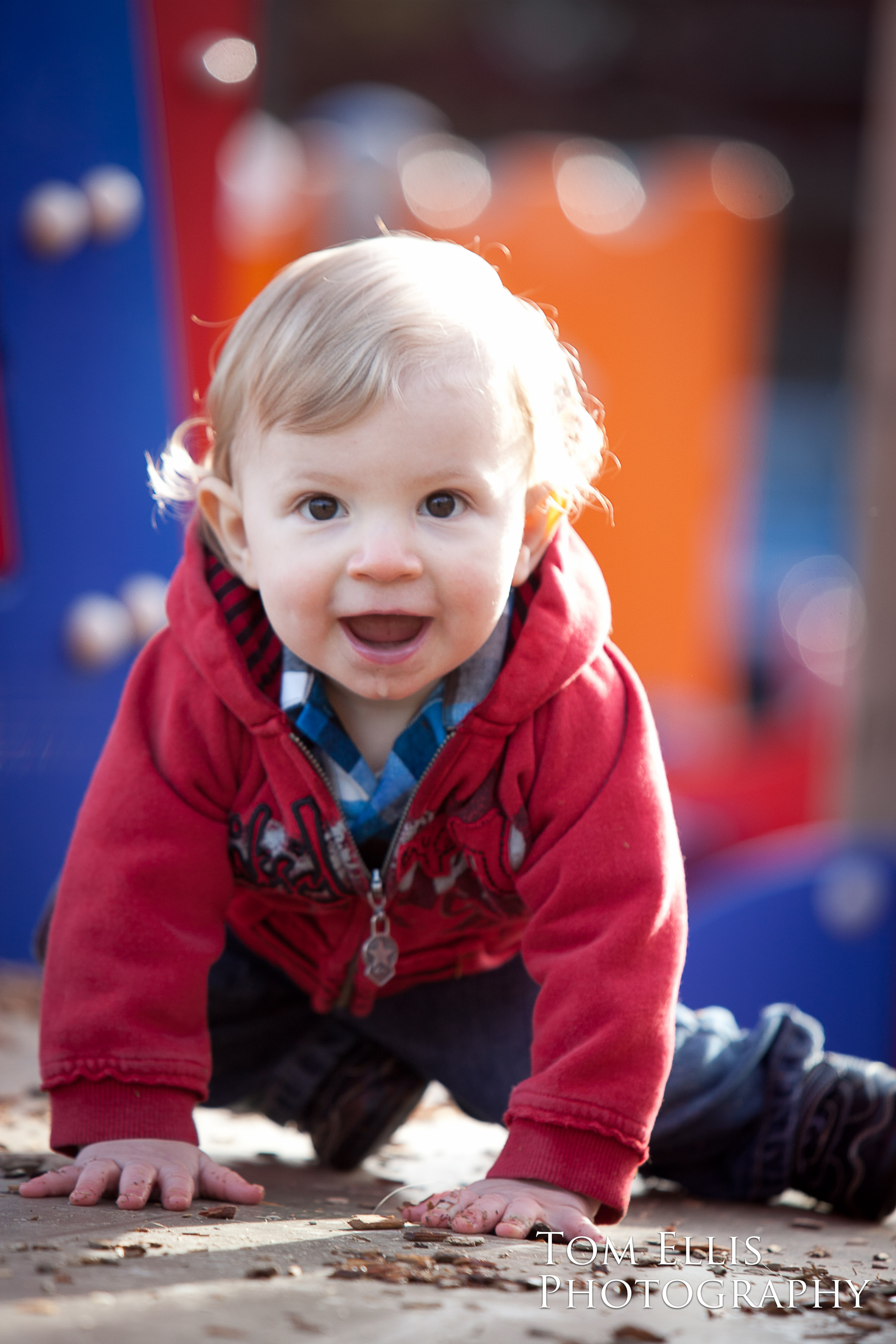 Family photos at Bellevue Park
I photographed Ashley and Jake's wedding in March 2009. They now have a not-quite one-year-old bundle of energy named Caleb, who you will see in the photos below.   Jake is currently serving in the Army in Afghanistan, and Ashley got in touch so we could take some photos to record Caleb at one year, and to send to Jake. We were able to take advantage of a pretty nice day last weekend at Bellevue Park and get some good shots.  Caleb was very interested in trying to eat anything he could get in his mouth (brings back memories of my own kids at that age!), and especially liked the bark that lined the ground around the playground equipment.  And he also had an uncanny knack of turning his back just when I was ready to snap a shot!  But I still think we ended up with some good photos.
This session was another of the completely free first baby sessions that I offer to my wedding clients.  It has been a lot of fun the past few months as several couples have taken advantage of this deal, and I have been able to reconnect and catch up with some really nice people.  And baby photos are always fun!