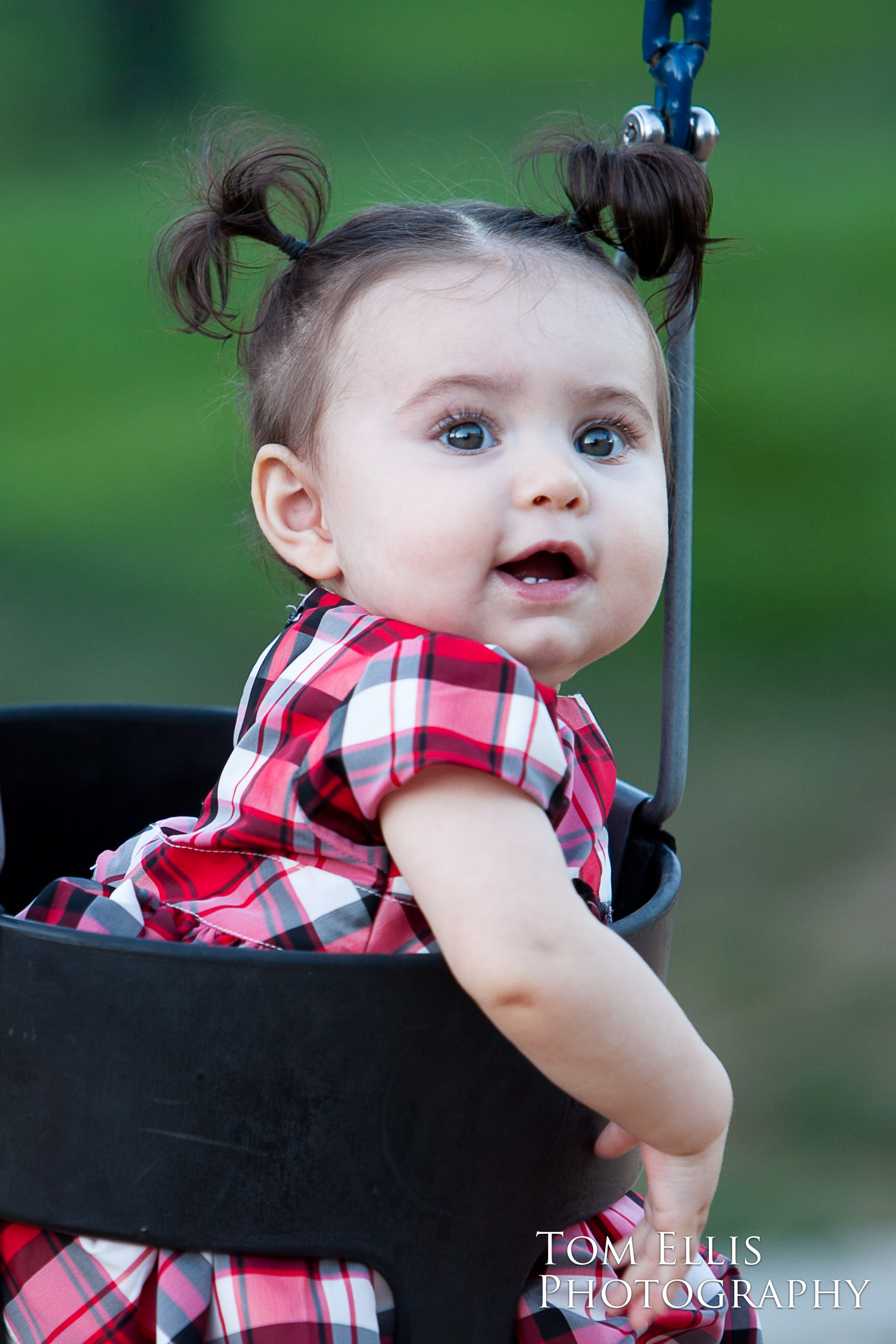 Family photo session at Downtown Bellevue Park
Several years ago I met Stephanie and Ray Ferri, and was the photographer at their Seattle wedding (which was a real blast!).  I was very excited when Ray contacted me and asked about getting some family photos taken, with their 8 month old daughter Kaleigh.  I offer FREE first-baby photo session to all couples whose weddings I photograph, an offer which Ray had forgotten about.  When I reminded him that he and Stephanie were "owed" this session since they now had a daughter he was very happy to take advantage.
We met at Downtown Bellevue Park on a beautiful sunny late afternoon.  Since Kaleigh wasn't quite walking yet, we took advantage of the nice lawn and then the playground for some photos.  Kaleigh is a real cutie, and was a lot of fun to photograph.  Young kids have such an amazing range of expressions, and I've tried to include a good range here.  I ended up giving the Ferris ~100 photos, though I've put a much smaller number here for you to see.