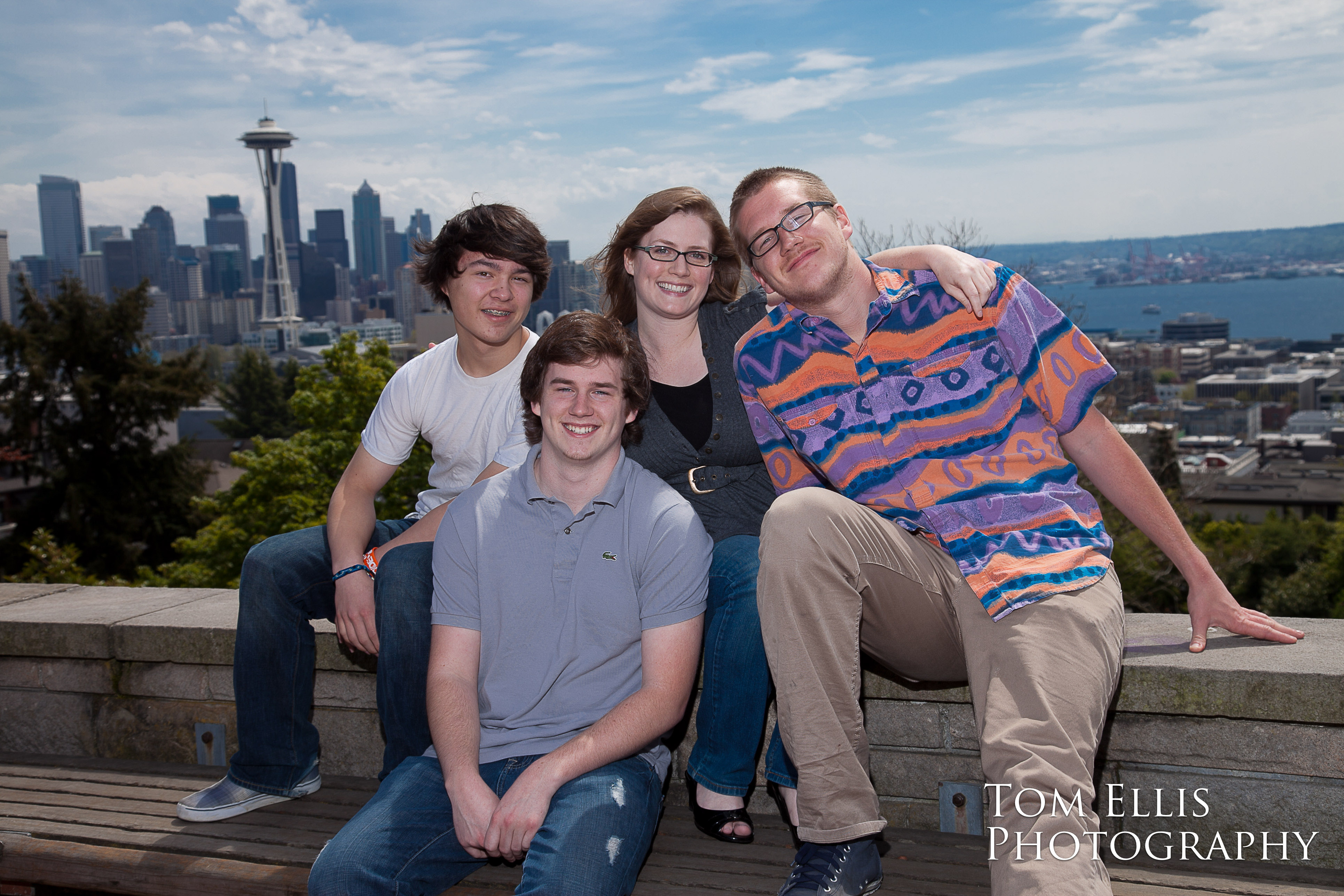 Seattle family photo session at Kerry Park
The Schlitt family have been friends of our family for about 17 years, since our son Dan was in pre-school with one of their kids.  I've had the opportunity to take their family photos a few times over the years, and last May we managed to get their entire group together for some updated photos.  They chose Kerry Park on Queen Ann Hill as the location for their Seattle family portrait shoot, and the weather couldn't have been better.  This is one of my favorite places in Seattle for just about any kind of photo session, with a view over Seattle Center and with Mt. Rainier in the background (if the clouds cooperate!).
We had a lot of fun with these photos, as I hope you'll be able to tell as you look at the results.