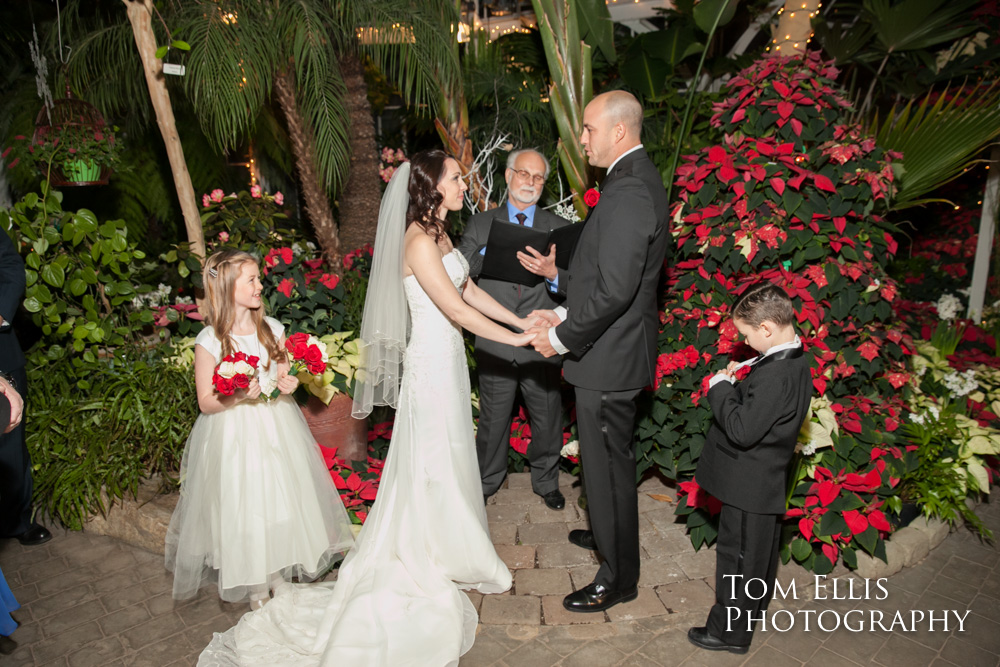 Happy First Wedding Anniversary Adriane and Lonnie!
I'd like to send wishes for a very happy first wedding anniversary to Adriane and Lonnie Mixon, who were married a year ago today.  The wedding took place in Wright Park in Tacoma, in the Seymour Conservatory, and you can see photos of the day by clicking here.
The wedding was a wonderful, intimate affair with only family and a few close friends present.  As I recall, the day was even colder than the recent cold snap we've been having, and due to all the glass the Conservatory was not very warm!  But the temperature made no difference.  The ceremony went beautifully, and the reception dinner afterwards was perfect.
Happy Anniversary Adriane and Lonnie!  I'm looking forward to our next session, to get some good family photos.