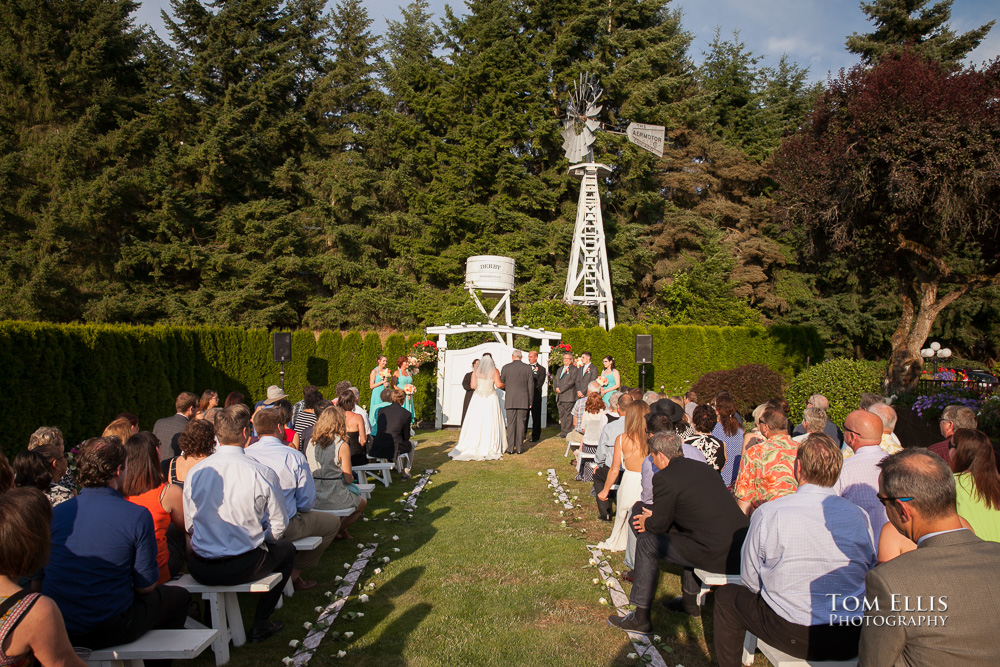 Happy First Wedding Anniversary to Tony and Joyce!
One year ago today Joyce St. Clair and Tony Pardi were married in a fantastic wedding at the Hollywood Schoolhouse in Woodinville.  We were in the middle of one of the hottest weather streaks ever for June, and it was seriously toasty that day.  But the ceremony was held in the early evening as the temps had started to drop, outdoors on the beautiful lawn at the Schoolhouse and was about as perfect as you could imagine.
Happy Anniversary Tony and Joyce, and I hope you have many more!