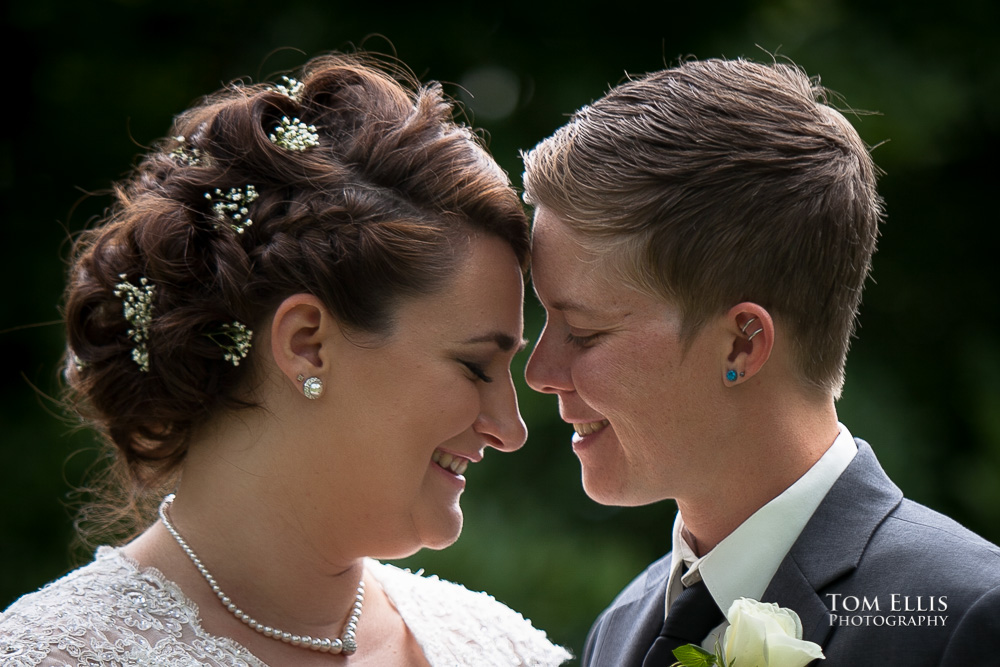 Happy First Anniversary to Julika and Jess!
Wow, time does fly by quickly!  It seems like just a few days ago that I was the photographer at the wedding of Julika and Jess, held at the Ballard Bay Club, and which you can see by clicking here – Ballard Bay Club Wedding of Julika and Jess.
We started the day at the home of one of their "Bride's Mates" in Ballard, where Julika was getting dressed.  Then it was on to the park at the Chittendon Locks for photos with both of the brides as well as all of the other Bride's Mates.  And finally we moved on to the Ballard Bay Club for the wedding and reception.
This was truly an amazing wedding, and it was clear that everyone in attendance had a fantastic time.  I am only putting a couple of photos into this post, since you can see a LOT more just by clicking on the link above and going to my original blog posting of the wedding.
So no more dilly dallying, click on the link and check out the wedding.  Even if you saw it last year it will bring back some of the fantastic memories of the day!