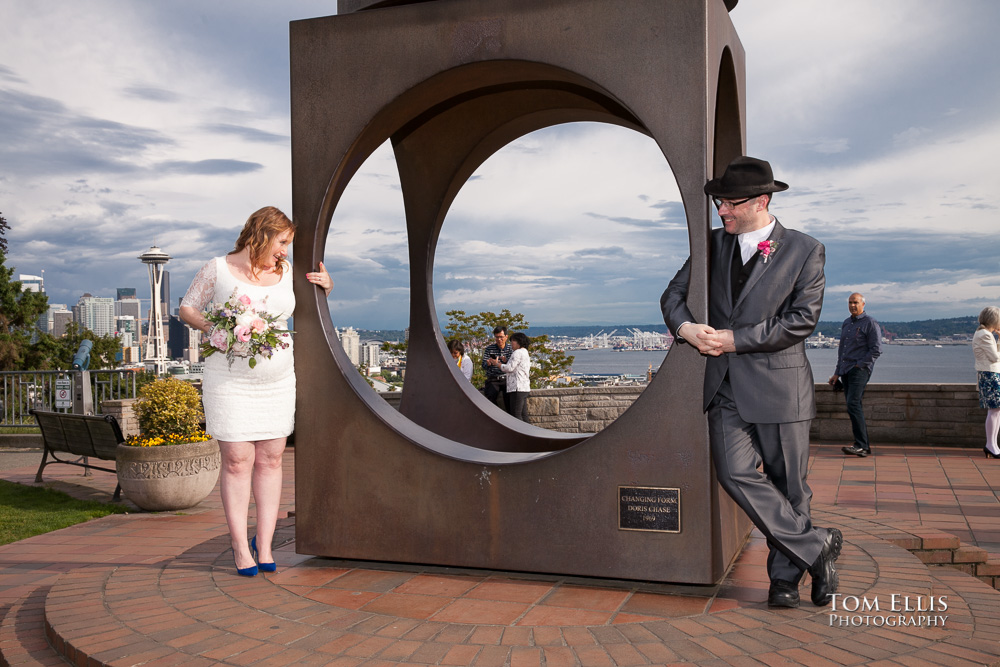 Happy First Wedding Anniversary, Jennifer and Chris!
Just over a year ago on May 20, 2016 I was the photographer at the Seattle Courthouse elopement wedding of Jennifer Price and Chris Albanese.  You can see a nice selection of photos from their wedding by visiting my blog post of the day, Jennifer and Chris' Seattle Courthouse Wedding.
As I recall, it was a beautiful spring day when I met Chris and Jennifer at the courthouse.  The wedding was attended by Jenifer's parents and several of their close friends.
After the ceremony we all made our way to Kerry Park on Queen Ann Hill to get some photos that would have a different look than the ceremony photos.  We had a great time creating some photos that were much more interesting than what we could do at the courthouse.  The session was shorter than I would have liked, because the newlyweds and their cohort had dinner reservations, but we still had a fine time and got a good selection of pictures.