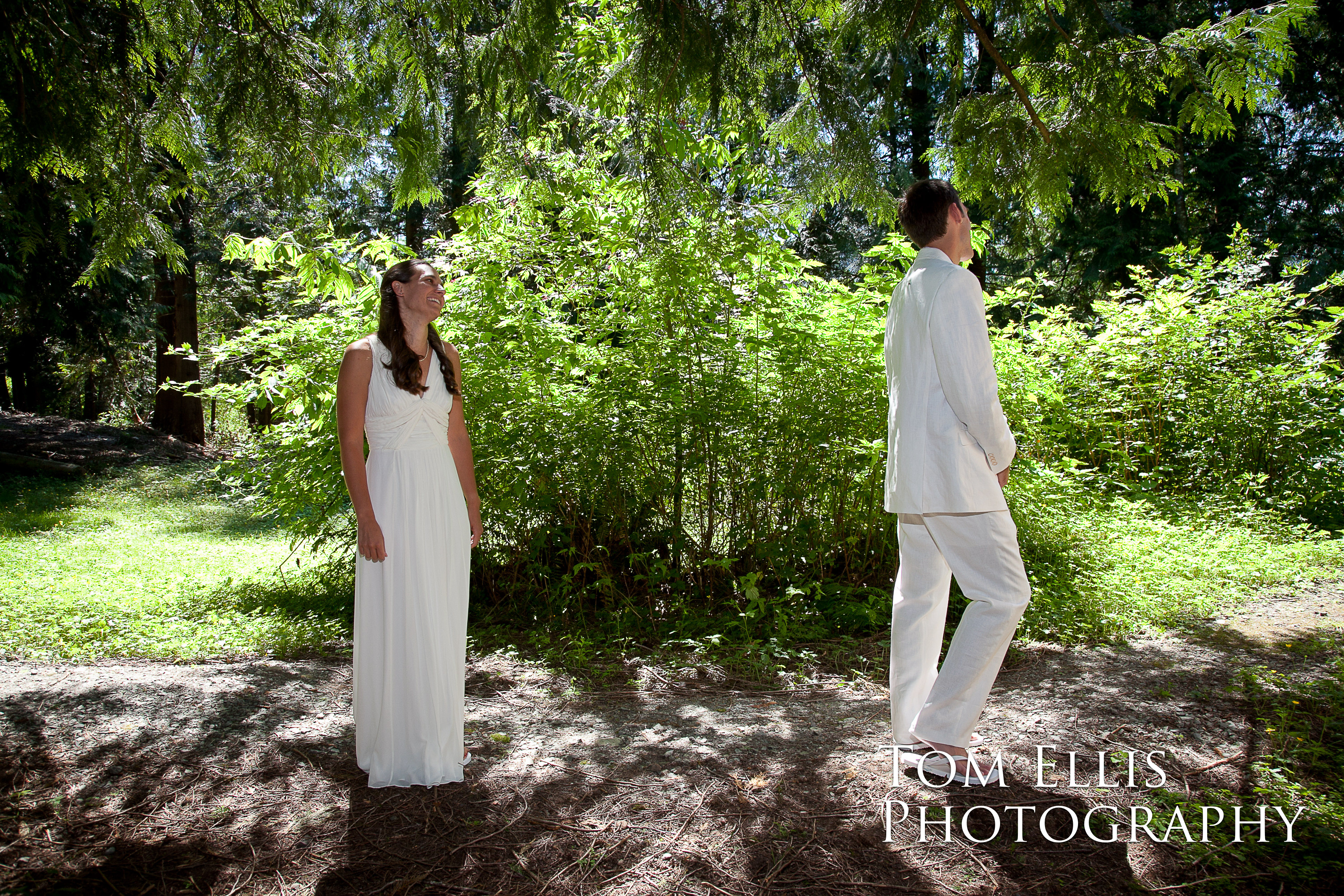 Jessie and Matt's wedding at Camp Brotherhood in Arlington
Jessie and Matt were married on July 23, 2011 at Camp Brotherhood, located outside Mt. Vernon.  This was the first time that I ever had the opportunity to visit Camp Brotherhood, and I was very impressed.  Simply beautiful location with gorgeous views.   Jessie and her family had spent a lot of time here while she was growing up, and she thought this would be the perfect place for her wedding – and she was right!
The day began when I met up with Jessie and the maid of honor, who were getting dressed in one of the small cabins at the camp.  Matt and his best man were also getting ready in another cabin, located very near Jessie's.  This was very handy for the "first look" photos, which we did in the woods near Jessie's cabin.
Next up was photos with the B&G and their attendants, and we drove to various parts of the Camp that Jessie wanted to use as backdrops for their photos.  Lots of really neat places for photos, we could have easily killed several more hours just taking more pictures.
The ceremony was held outdoors, in what I can best describe as an amphitheater.  You'll see it in some of the photos below.  Very cool spot for a wedding ceremony, not to mention very photogenic.  After the ceremony everyone moved to the camp clubhouse, where we also took a variety of family photos.  Then it was reception time.  Jessie had designed one of the more unique wedding cakes that I have seen in the many hundreds of weddings I have photographed.
Lots of good food, and then a lot of great dancing.  All too soon it was all over and time to clean up and go home.  A really fun day, I wish it had gone on longer!
I loved the snail ring holders – can't get much more Northwest than that.  One of the snails even looks like it has a little slime on its nose.
Best hops by a wedding party ever – just look at the height they all got!