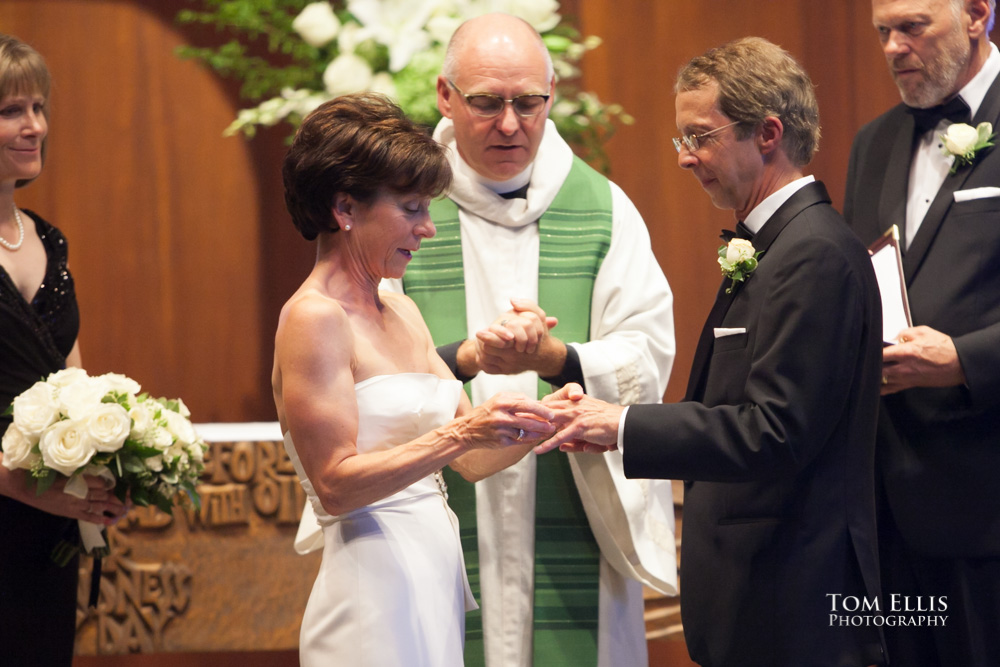 Seattle wedding and reception in Magnolia and Ray's at Shilshole
Joanne Beyer and John Bjodstrup were married on September 6 at Magnolia Lutheran Church in front of their family and friends.  We started the day with some photos of Joanne and John at the church, along with their maid of honor and best man.  Joanne looked incredible in her wedding dress, and I had a lot of fun finding nice lighting in and around the church to get some special photos of her and John.
After the ceremony, we made a detour to the park at the Chittendon Locks for more photos before joining everyone at the reception.  This is one of those photo locations that most people aren't aware even exists, with some very nice gardens and big beautiful lawns.  We lucked out with some amazing late afternoon lighting, which allowed us to take some very cool photos (some of which you'll see below).  But we couldn't stay there too long, because everyone was waiting for us at the reception location, the always amazing Ray's Boathouse.   I must admit that much as I like Ray's as a great venue for photography, I'm even more excited about shooting events there because I know the food will be so good!
The party was great, with a gorgeous sunset (photos below) and everyone had a wonderful time.  I hope you enjoy this sample of photos from the day, it at least gives some small idea of how the day went.