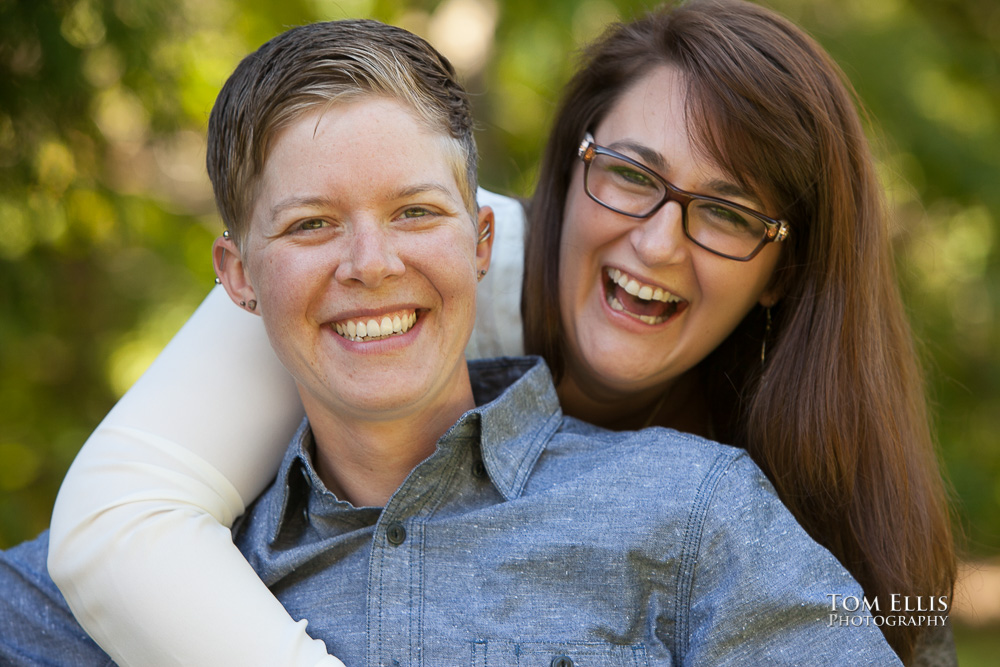 Seattle engagement photo session
On a simply perfect October afternoon, I met up with Julika and Jess at the Washington Park Arboretum (better known to locals as simply "the Arboretum") for some engagement photos.  I had only met Julika and Jess once before, when they interviewed me about being their wedding photographer next summer, but the impression that I got at that time was that they were going to be a lot of fun to work with, and this session did nothing to change my mind about that!
Even though the day was so nice that we were sharing the Arboretum grounds with hundreds of other people, we had no problem finding nice spots where we could get good photos of the two ladies without a lot of (unintentional) photo-bombers.  It was still a bit early in the season for a lot of fall color, but as we wandered and explored we were able to find some nice spots to give us some colorful backdrops.
When I do engagement photo sessions I am always kind of curious to see how the couples interact with each other, as well as what they are like to work with as photo subjects.  Jess and Julika were great!  I generally ask couples to kiss in some of the poses, and with some couples this can be kind of difficult if they are at all shy about "PDAs".  No problem on that account with these two!  Their love for each other was obvious, and really came through as we talked during our time together during the shoot.
After the session I asked for the story of how the two of them met, and it was great!  But I am not going to share that story right now, and will likely save it for the blog posting after the wedding next July.
I hope you enjoy  the photos and please leave some comments after you finish looking at them!