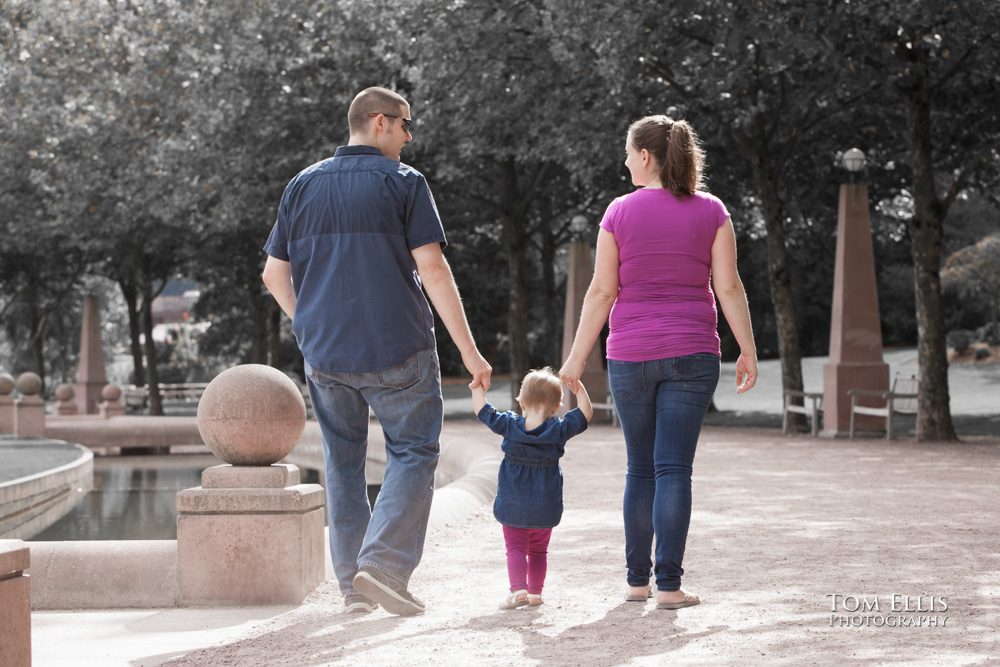 Family photo session at Bellevue Downtown Park
I was the photographer at Marlin and Geoff's wedding in March 2011.  Marlin sent me an email in late November 2012 that they had just had a baby girl, named Everly.  We traded emails off and on over the next year, but were never able to set up a time for a photo session.  This past June I ran across our email exchange and reached out to Marlin to see if we could finally do their first-baby photo session.  Due to Geoff's crazy work schedule (OK, mine was a bit nuts too!) it took us a couple of months to find a good time, but we finally did it.  Last week we met at Bellevue Park and I finally got to meet Everly, who is definitely an active little girl!  She is FAST, and kept her dad busy chasing her whenever she spotted something that looked interesting.
We wandered the park for awhile, but Everly had seen the playground and really wanted to go and check that out, so we moved there and continued with the photos.  Marlin is due shortly with baby #2, and I am looking forward to taking photos of a family of four next summer.