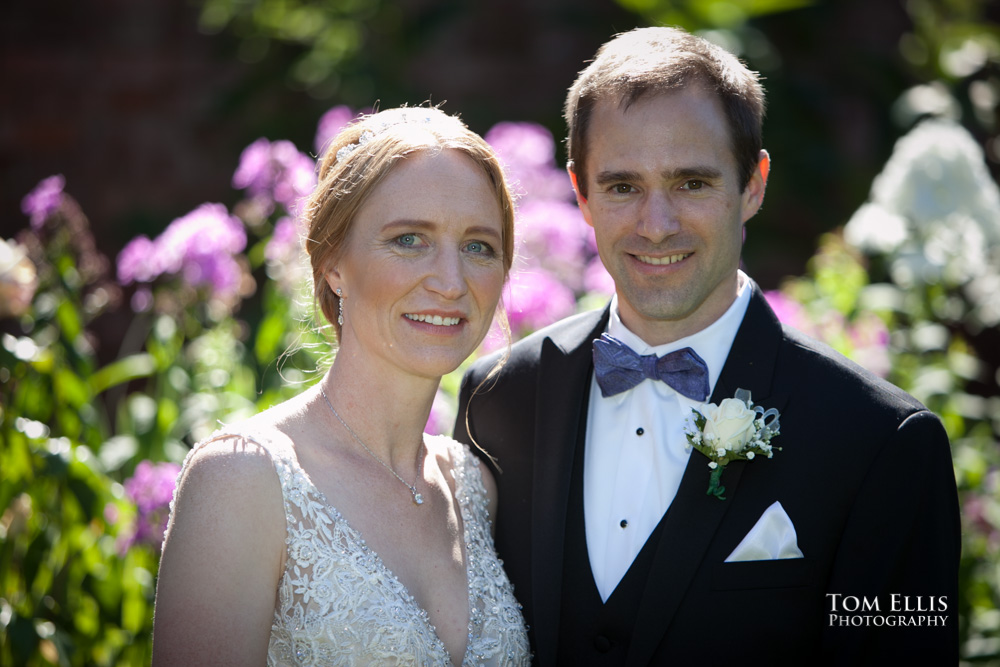 Tacoma area wedding at Thornewood Castle
On August 21, 2014 Rene and Dan were married at the Thornewood Castle, located on the south end of Tacoma.  This is an honest to God English castle that was shipped in pieces to the US in 1907, where it was then reassembled brick-by-brick in its current location.  An amazing building, and the grounds are also incredible, including a gorgeous garden that is perfect for weddings.
Over the years I have shot a number of weddings at Thornewood, and I am always excited to go there because I know that there are photo opportunities at Thornewood that won't be found anywhere else in the NW.  Thornewood has been seen in several major motion pictures, and was the haunted mansion in the Stephen King TV mini-series "Rose Red".
Rene and Dan are currently living in Atlanta, but Rene has her roots in the Tacoma area and thought that getting married at Thornewood would be a chance for an extra-special wedding.  She took Dan to see Thornewood, and he quickly agreed that it would be a remarkable venue for their wedding.
The day could not have been more perfect.  Sunny and warm (but not too hot!) made for perfect conditions.  Rene and Dan both looked fantastic!  We started with some photos around the exterior of the manor, then moved indoors to take advantage of the amazing staircase.  The ceremony took place in the "sunken" garden, then back to the castle for the reception.  As the party was coming to an end we had a gorgeous sunset over the lake behind the manor and were able to get some final photos of the day.