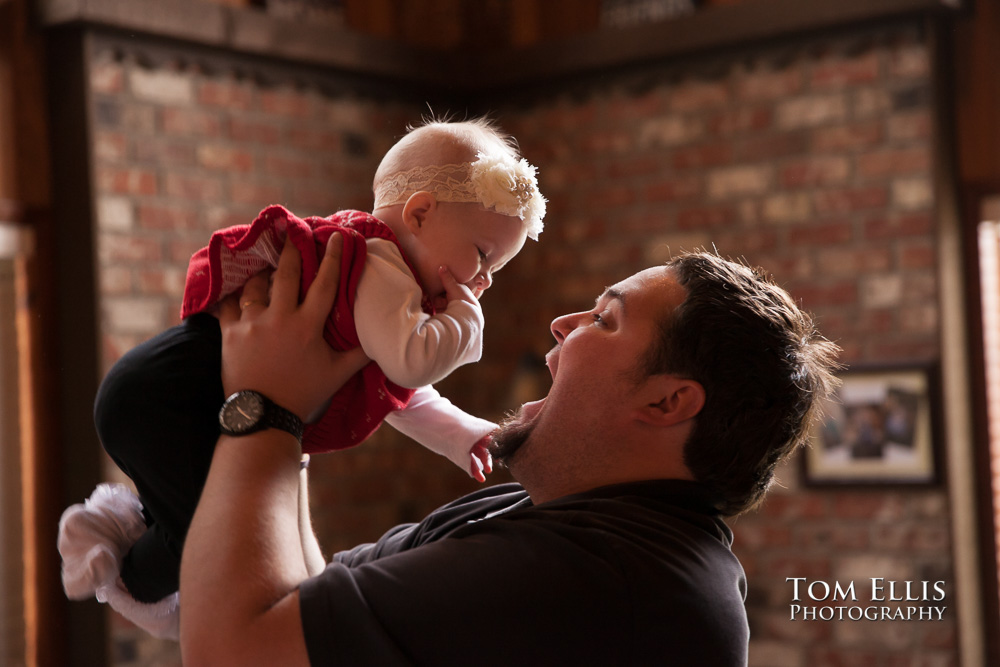 Seattle Area Family Photo Session
On October 6, 2012 I was privileged to be the photographer at the wedding of Kaleb Uhde and Shannon Sasek.  The wedding was held at the TPC Golf Club on Snoqualmie Ridge, and you can see some photos from the wedding by clicking here.
A bit before last Christmas I heard from Shannon.  She and Kaleb now had a new daughter, Clara, and they wanted to schedule a photo session so I could get some pictures of Clara.  I do not advertise this on my website, but one of the special gifts that I give all couples who hire me to be their wedding photographer is a completely free "first baby" session.  Sometimes couples use this when their baby is a newborn, and other times couples choose to wait until the baby is a bit older; my own preference, I love how interactive babies get after ~6 months old.  And sometimes life gets so busy that they aren't able to take advantage of the gift until their baby is even older; I have had several couples who finally had the session after they were on baby #2!  But whenever it works out, the session is totally free and I give the couple ALL of the edited files of the session.
Anyway, we scheduled a session for before Christmas, but a couple of days before the shot date Clara got sick so we decided to wait and try again later.  No reason to take photos of a cranky baby with a runny nose and red eyes!  With the general craziness of the holiday season we didn't talk again until early January, but we finally set a date and took the photos.
Clara is a real sweetie!  Big smiles, and perfectly happy to have her photo taken – gee, do you think her mom and dad have already taken a few photos of her?  She was a perfect age for a photo session, really interactive and smiley but fortunately not mobile enough yet to spend all her time running around, which can make for a difficult photo session!  It was a lot of fun reconnecting with Shannon, Kaleb and Conner (Clara's big brother).  The Uhde's live in a very cool house with a river in the backyard, and the weather even cooperated so that we were able to take some nice group photos outside.  Nice!
But enough talk, here are some of the photos from the session.  I hope you enjoy the photos!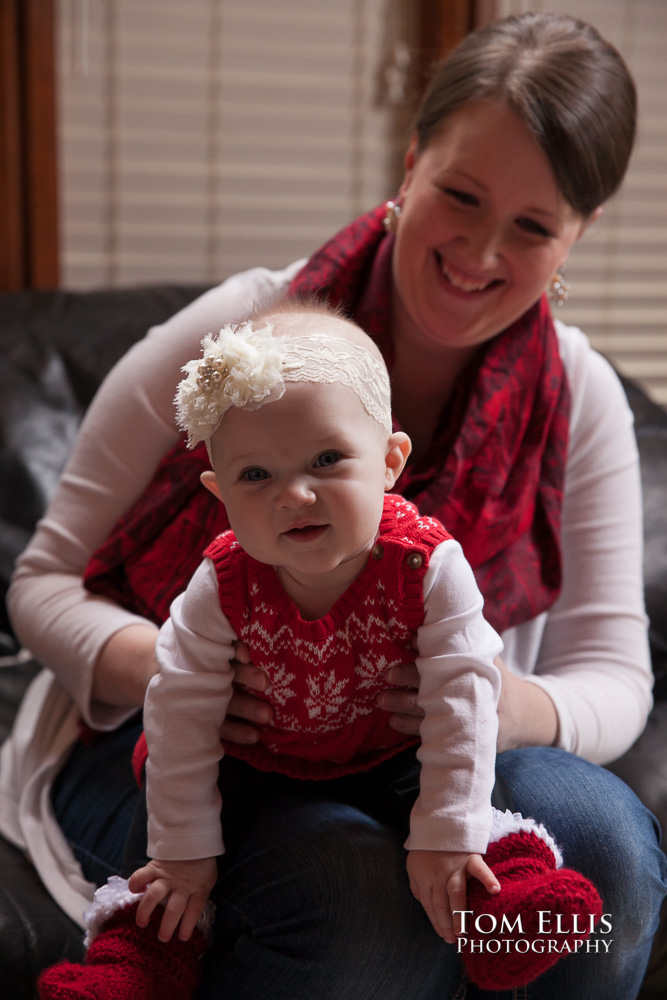 Shannon and Clara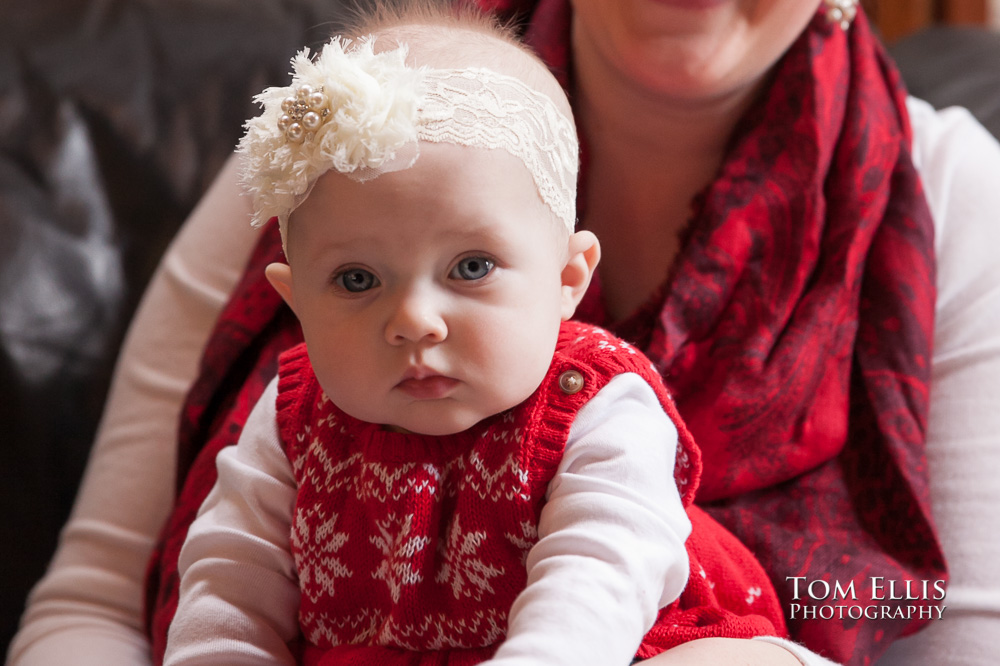 I just love Clara's blue eyes!
Some fun shots of Clara showing what a happy girl she is
Kaleb and Conner
Dad and Clara playing for the camera
A couple of family photos in the backyard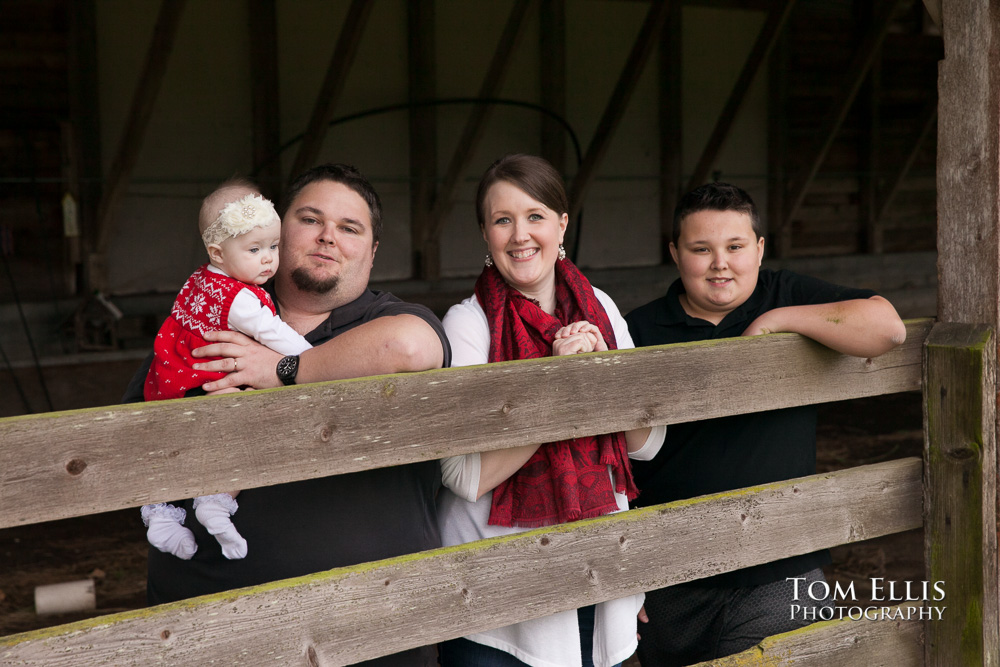 A nice family photo in the old barn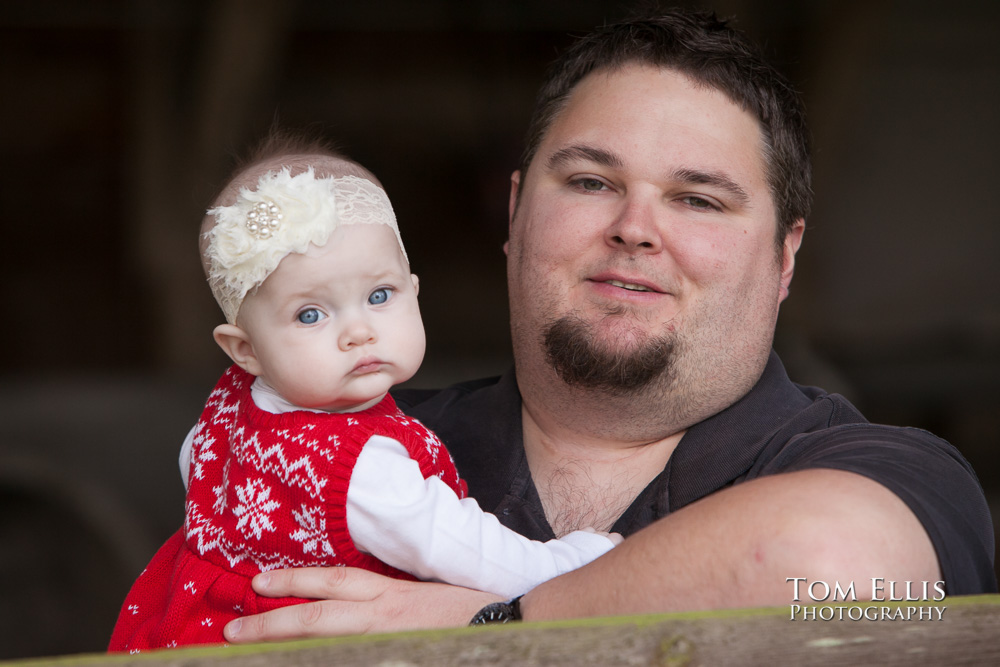 Kalab and Clara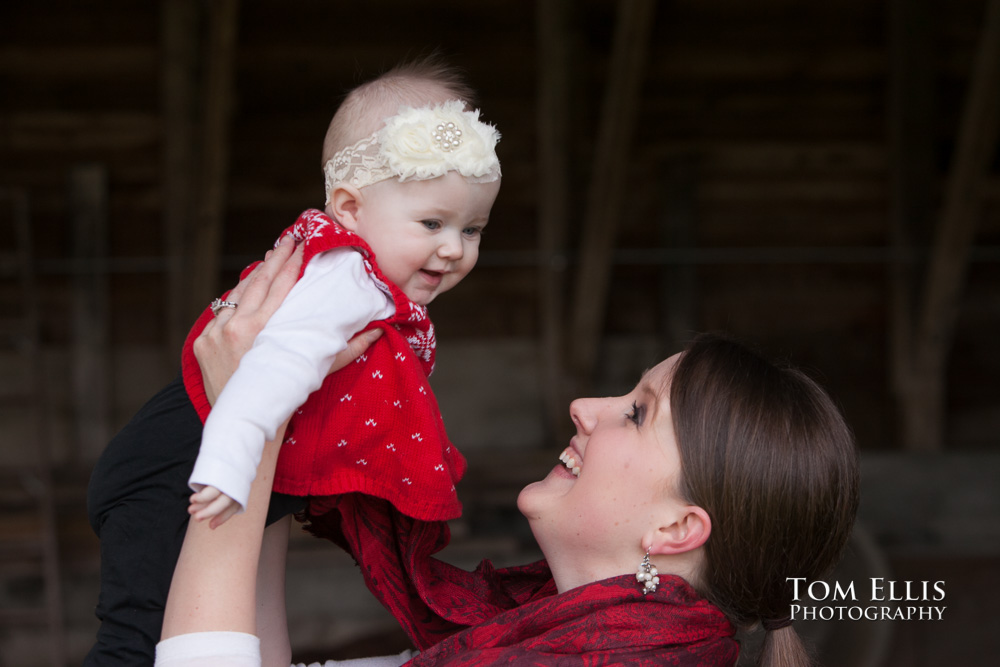 Shannon and Clara
Big brother Conner and his beautiful baby sister