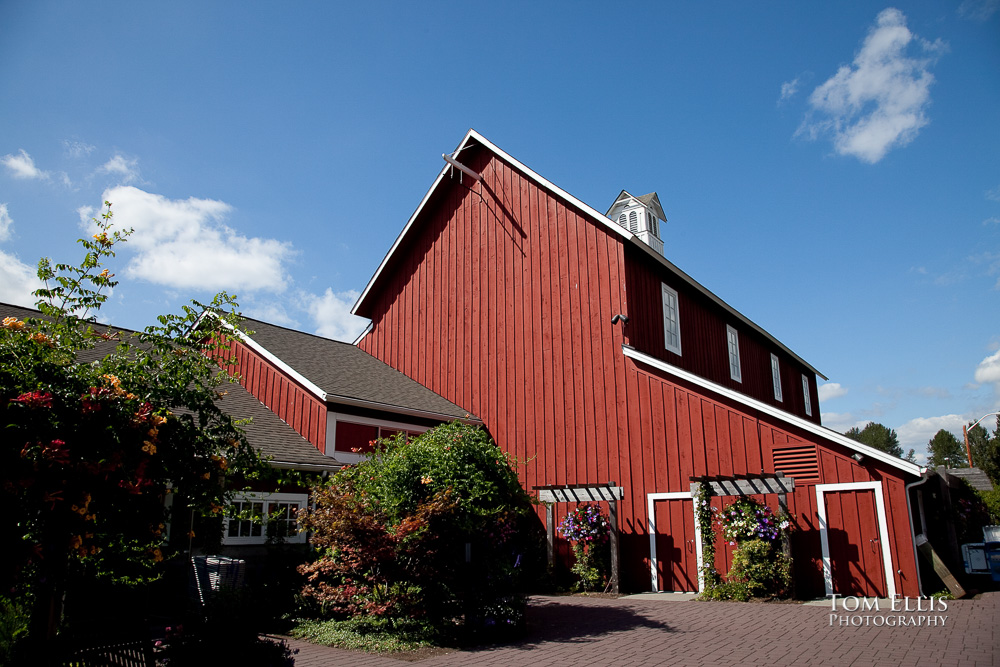 Wedding venue review – Pickering Barn in Issaquah
The Pickering Barn in Issaquah was once one of Issaquah's largest dairy farms, with more than 100 cows. Construction on the hay barn began in 1878, and the large dairy barn area was added in 1906. Today the barn is on the National Register of Historic Places. The City of Issaquah now operates Pickering Barn as a site for wedding ceremonies, receptions or social events. Pickering Barn is able to accommodate anything from small to very large weddings of as many as 400 people without difficulty, which is pretty unusual for Eastside venues.
Pickering Barn is located almost in downtown Issaquah, right across the street from Costco. But the way the land is laid out, you don't feel like you are in a populated area. There is a spacious lawn (the Courtyard) with a gazebo, which is perfect for outdoor wedding ceremonies and receptions. The Courtyard is protected from the busy Costco by the Hay and Dairy barns, which are located between the lawn and Costco and form such a perfect barrier that you quickly forget Costco is even there. There is a small patch of woods with a trail that is wonderful for photos, and also several gardens with seasonal flowers.
Both the bride and groom get very nice and spacious dressing rooms, something that many venues simply don't offer.
The Hay Barn is used for indoor wedding ceremonies, as well as many other events requiring a large space. Wedding ceremonies for as many as 350 people can be held in this building, and full receptions of up to 160. This is a very spacious building with some of the original wooden barn walls and very high ceilings, and is a bit dark inside even when fully lit.  The Hay Barn does not have a heating system, so if your wedding is taking place during a colder time of the year it may be necessary to rent special heaters for the barn.
Right next door is the Dairy Barn, which can hold up to 400 people easily for a reception only, or 300 if set up for half ceremony and half reception.  This space does have its own heating system.
There is no on-site catering, and you can either use a caterer off of Pickering's list or provide your own.
Most of the summer weddings that I have done at Pickering have used the Courtyard for the ceremony, and a combination of the Dairy Barn and Courtyard for the reception. Weddings held during times of the year more likely to be wet have usually been in the Hay Barn, with the reception in the Dairy Barn. I have done weddings at Pickering in every season, and few years ago shot a wedding there when we had almost a foot of snow on the ground. It made for some very fun (if somewhat chilly) photos in the Courtyard area!
Pickering is a very versatile venue, and offers a lot of options for wedding and reception layouts. To fully appreciate all that Pickering offers you really need to visit it and take a tour. I really enjoy shooting weddings at Pickering in any season, it gives great indoor and outdoor options and is definitely worth checking out if you are looking for a great place for your wedding and reception.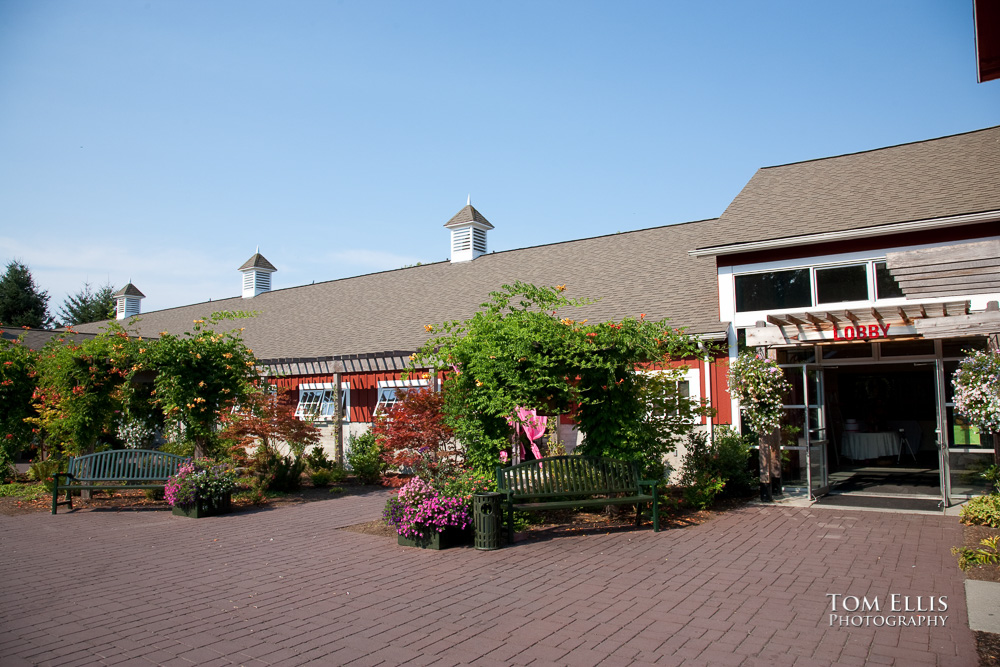 Exterior shot of the Dairy Barn, Lobby entrance on right side, Hay Barn (not seen) further to right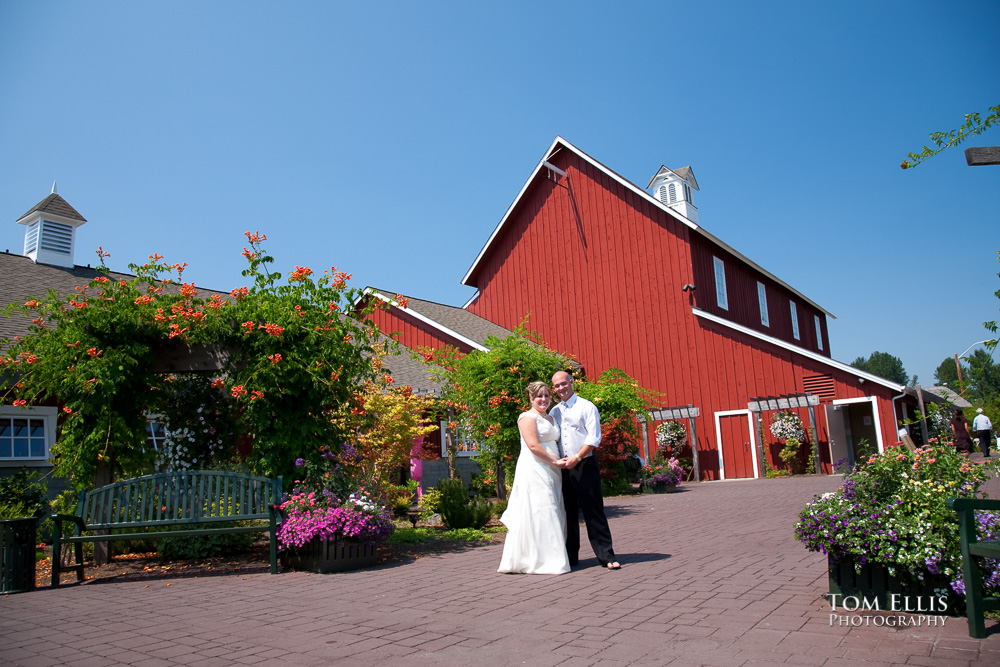 Couple with Hay Barn directly behind them, Dairy Barn on the left side of the photo behind the shrubbery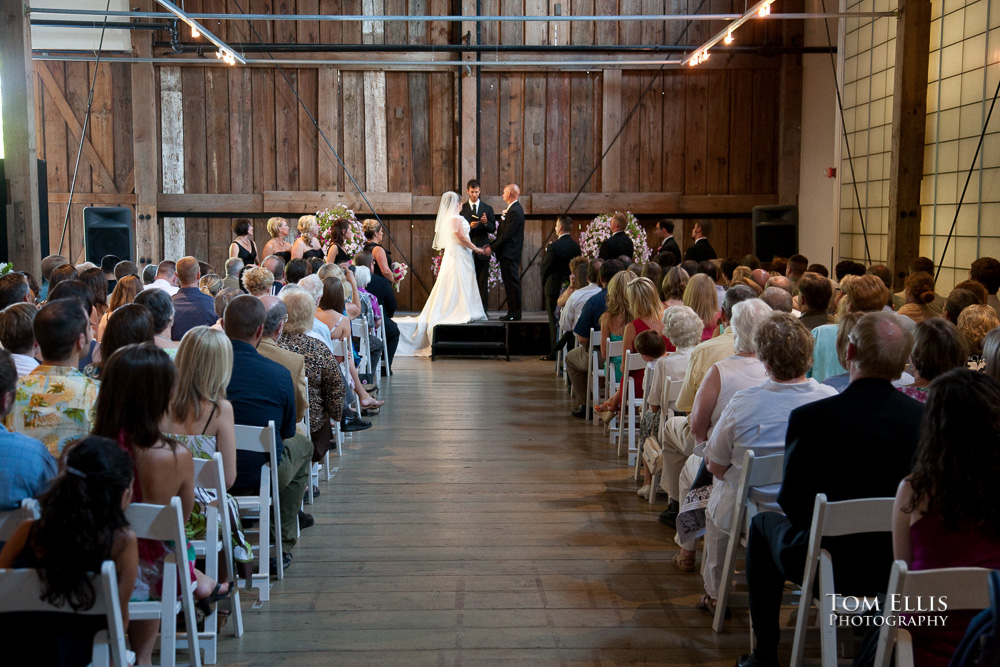 Wedding ceremony inside the Hay Barn, which can hold up to 350 people.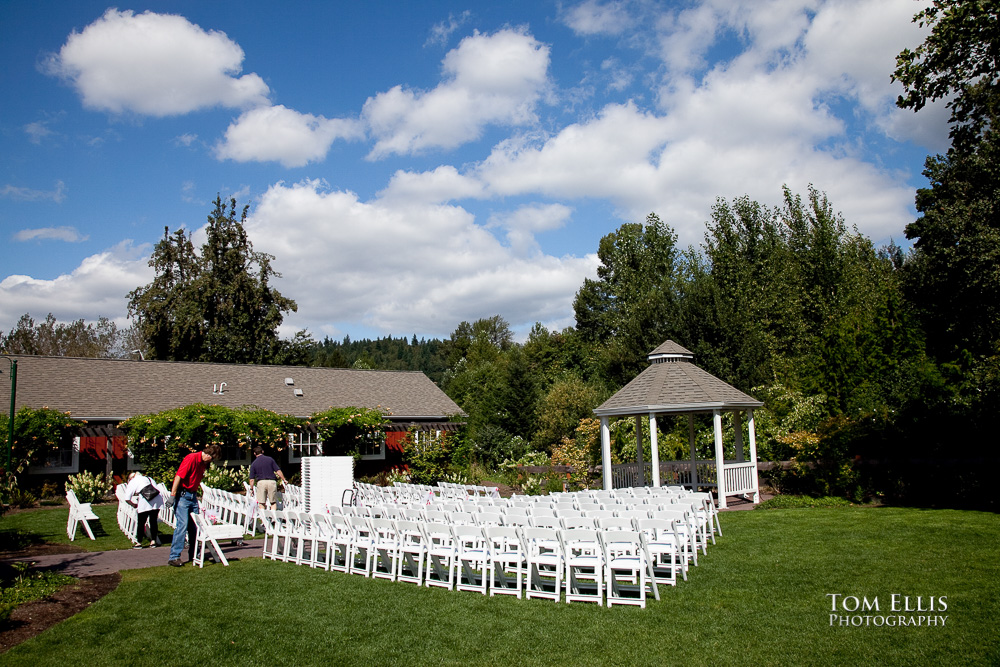 Setting up for a ceremony in the Courtyard at Pickering Farm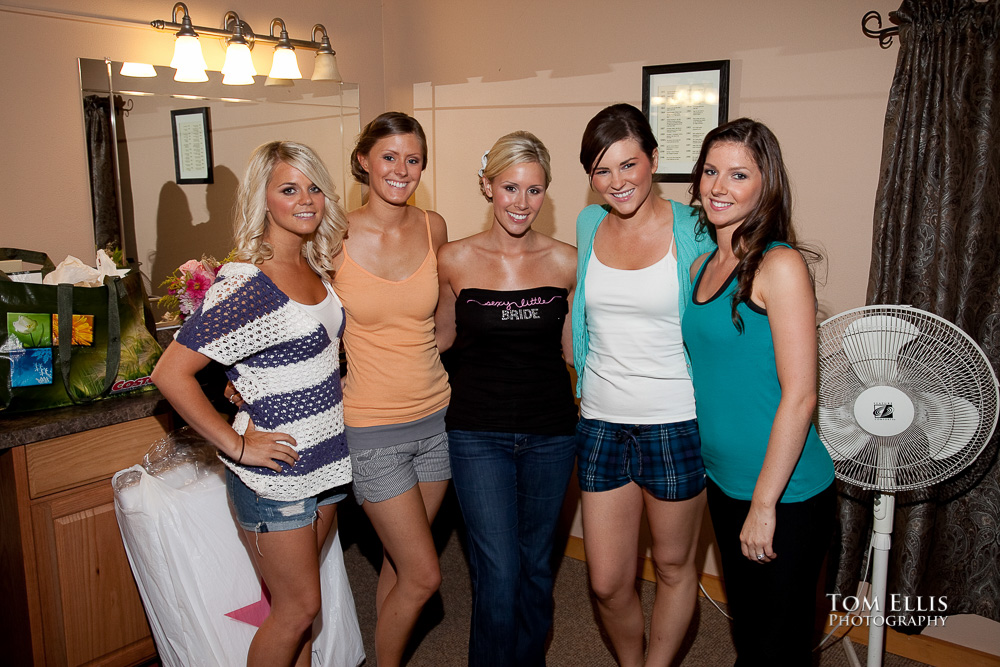 The Bride's Room at Pickering Farm is spacious and has plenty of mirrors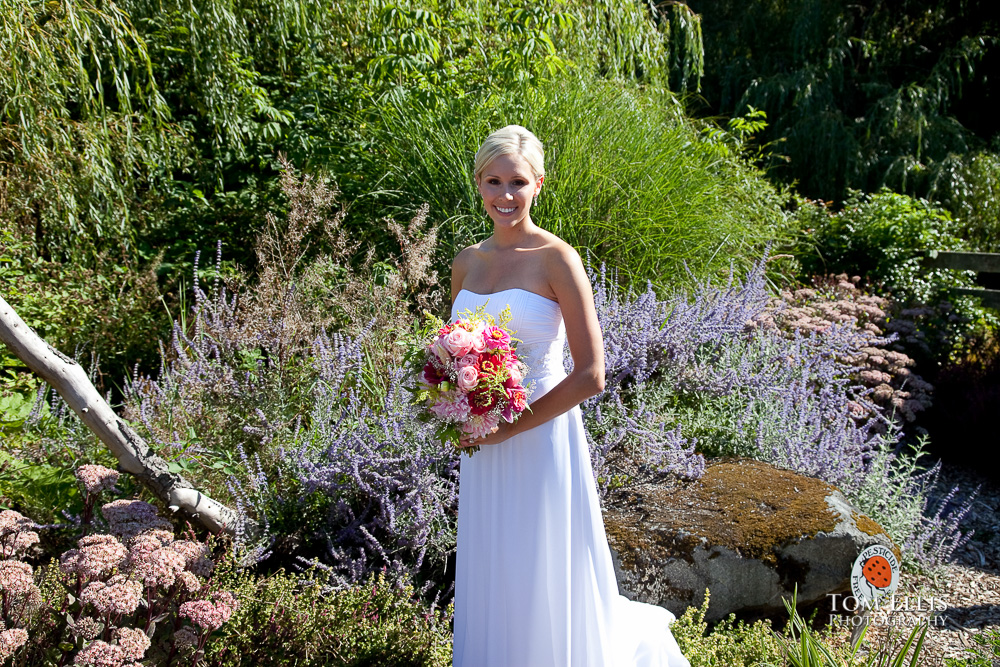 The gardens at Pickering Farm offer some great places for photos
The bride and her bridesmaids have a little fun before the ceremony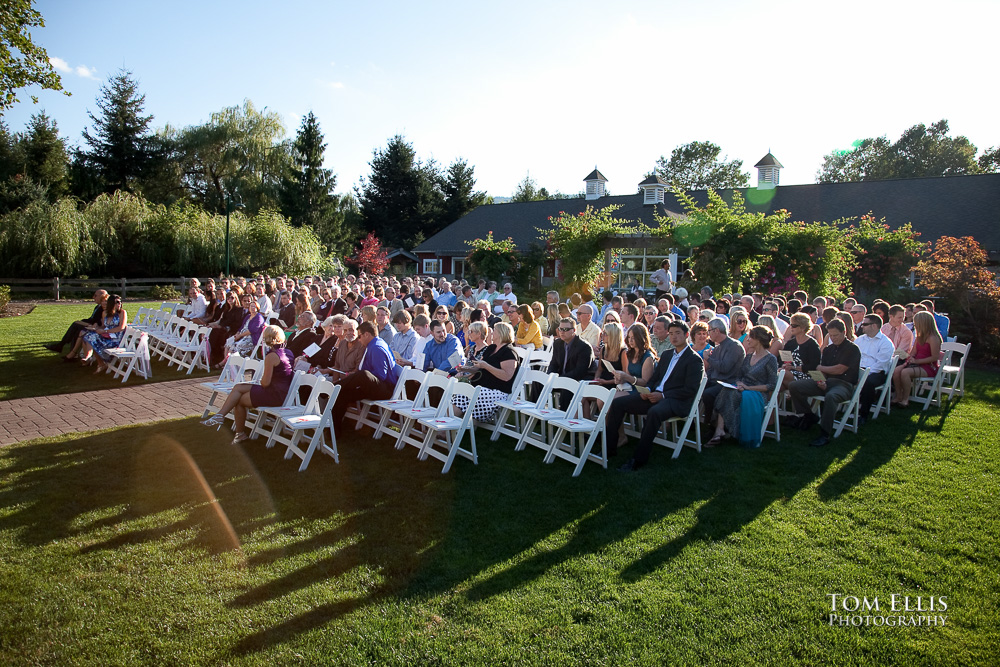 The guests waiting for the ceremony to begin in the Courtyard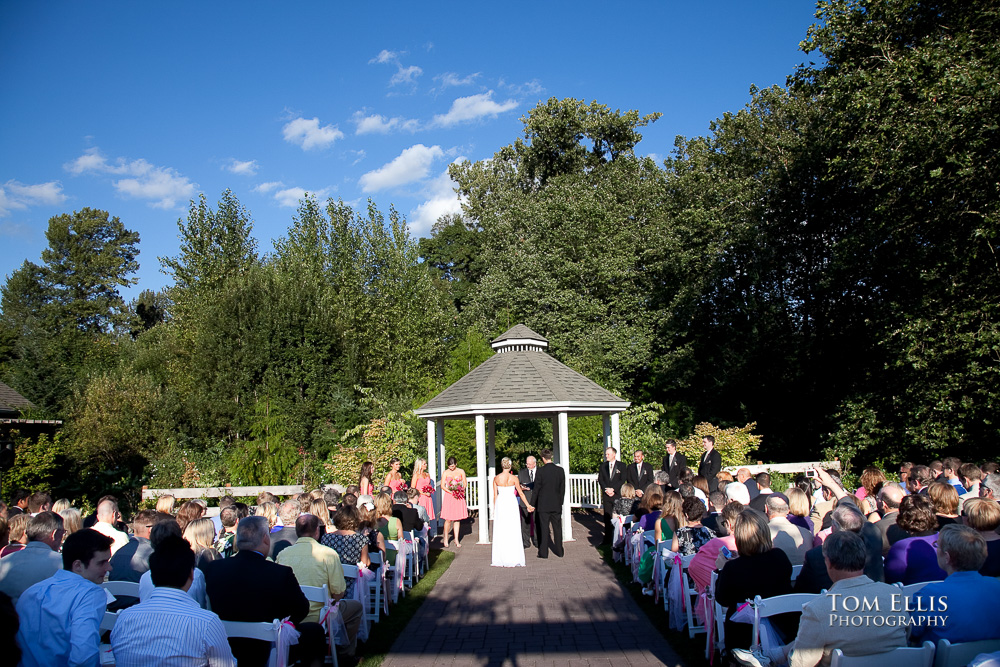 Wedding ceremony in the Courtyard, in front of the gazebo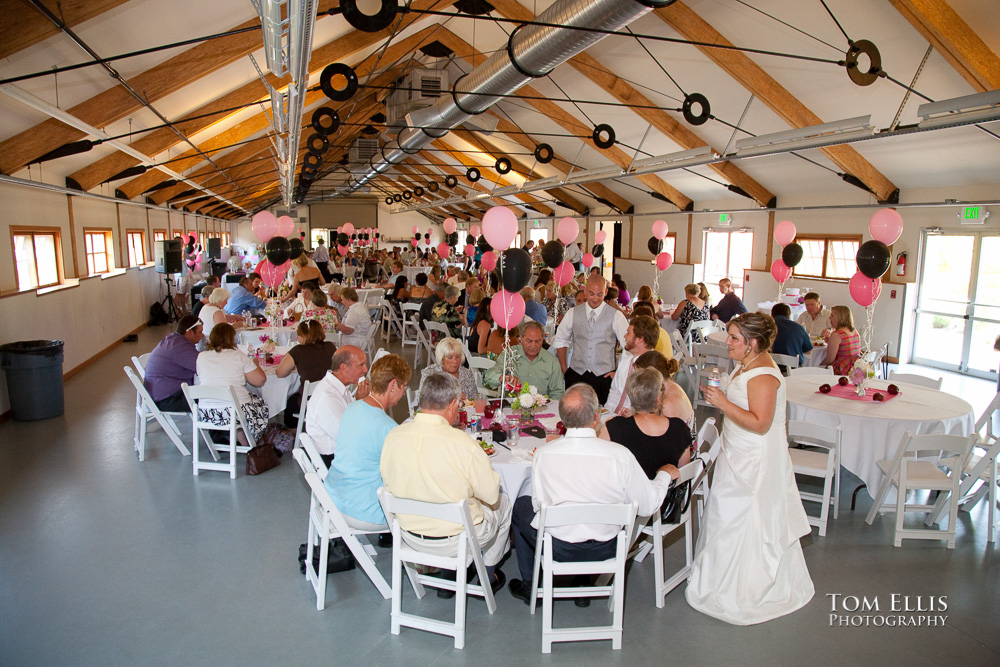 A wedding reception inside the Dairy Barn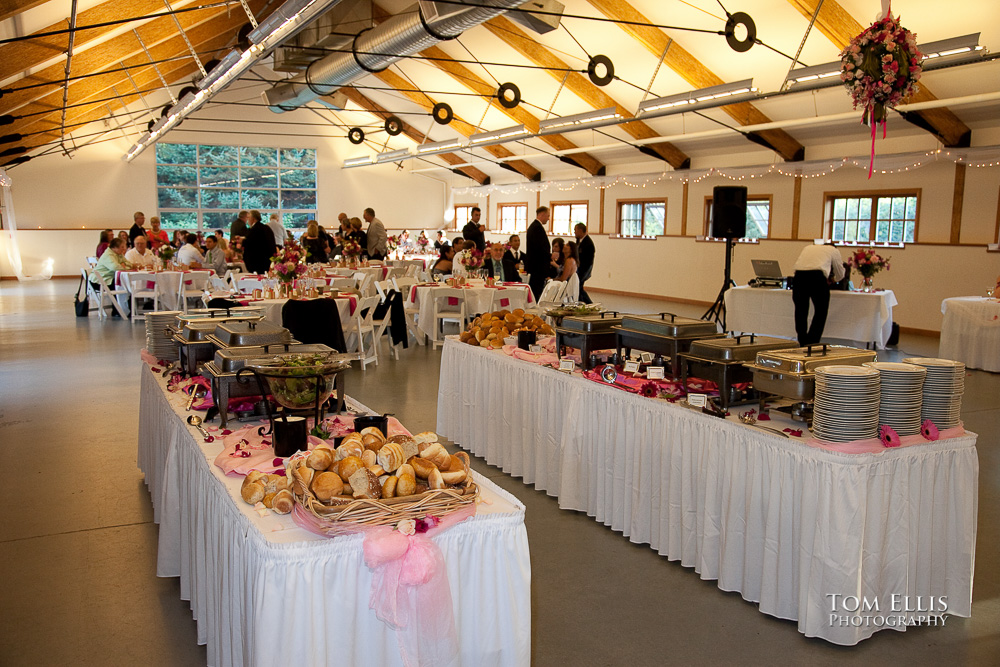 Buffet tables set up during a reception in the Dairy Barn.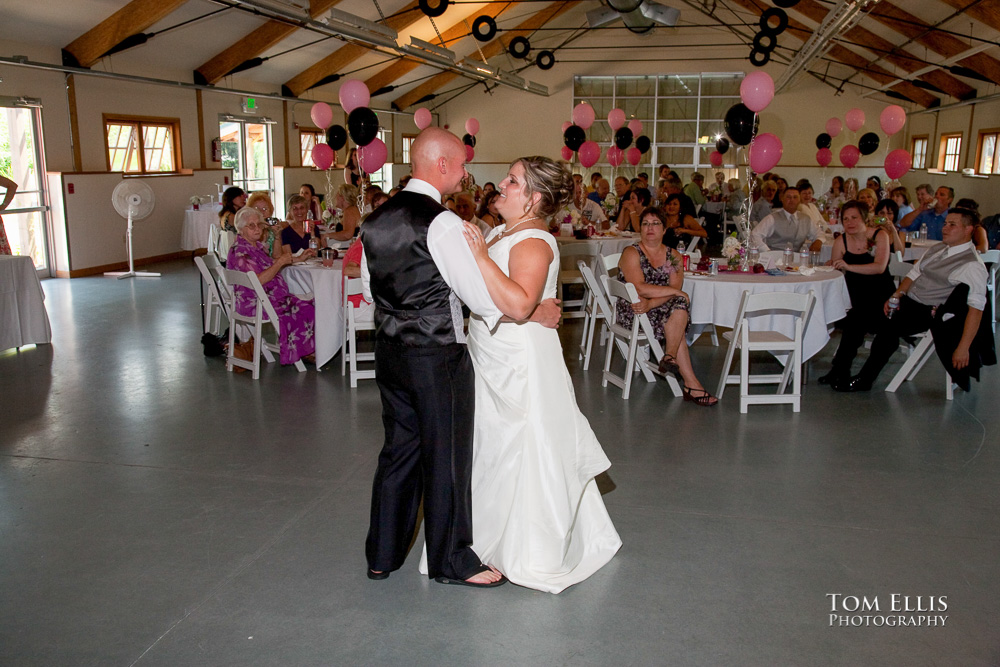 Bride and Groom having their first dance inside the Dairy Barn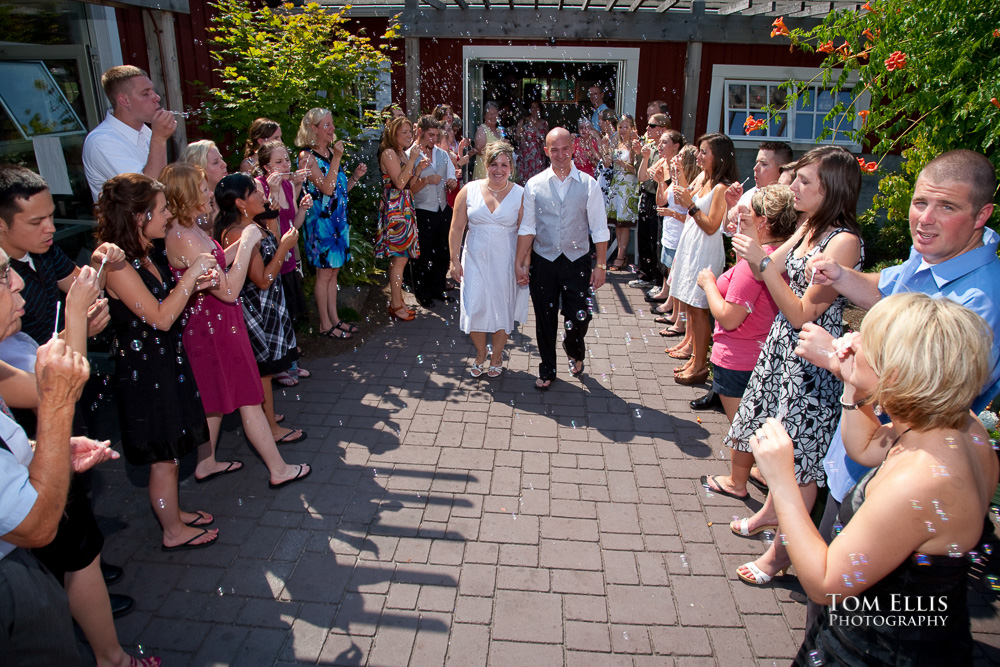 Bride and groom leaving their reception at the Pickering Farm, being showered with bubbles