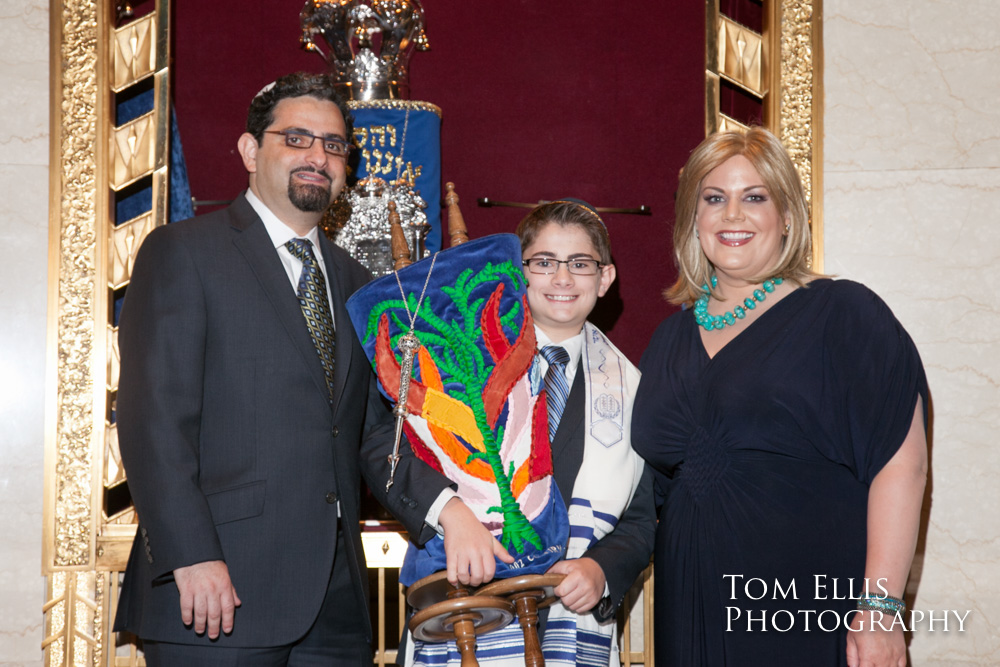 Eli's Bar Mitzvah at Temple de Hirsch Sinai
I was fortunate to be the photographer at Eli Grosman's Bar Mitzvah recently.  The Mitzvah ceremony took place at Temple de Hirsch Sinai in Seattle, and the party afterwards at Family Fun Center in Tukwila.  This was an incredible event and party, both at the temple and afterwards.  Eli's family had reserved the entire Family Fun Center facility for the party, and watching the kids of all ages as they drove go-karts on the track, used the trampoline, and played with the many other rides and games at the venue was a blast; I just wish I could have had some play time too instead of just taking photos of everyone else as they had a good time.
Here is a selection of photos from the ceremony and party, I hope you enjoy looking at them!