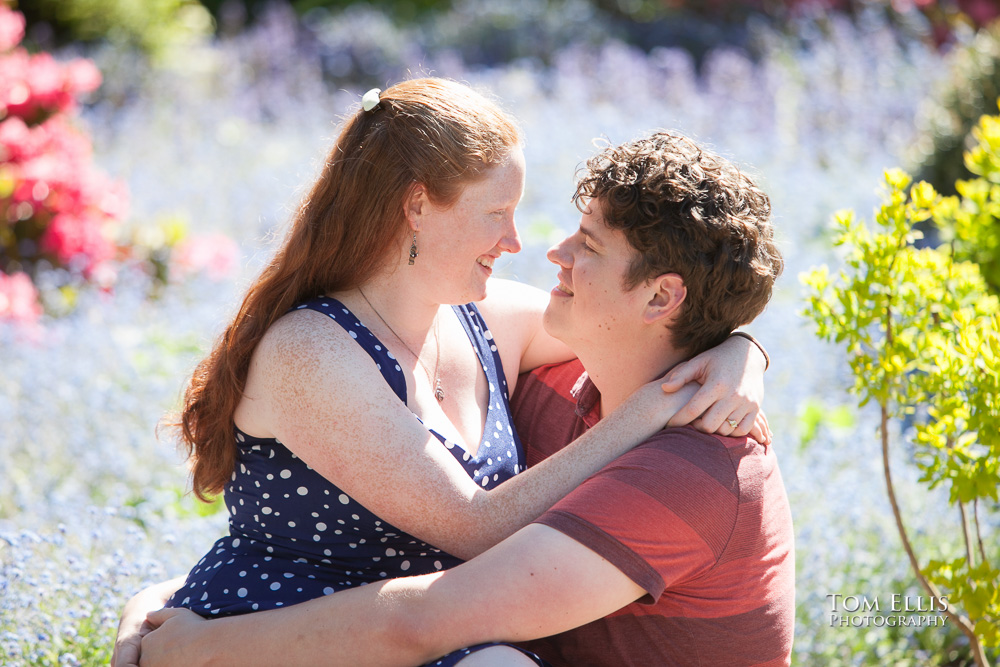 Engagement Session with Colleen and Matt at Kubota Garden
On May 1, I met with Colleen and Matt at the Kubota Garden in South Seattle for their engagement photo session.  My string of good luck with the weather this year continued to hold, and we had a gorgeous sunny day.  However, as far as Colleen was concerned she would have preferred the more typical Seattle cloud cover, as she is a redhead and burns very quickly!  So we worked on taking advantage of the nice conditions while hiding in the shade as much as possible.
Matt and Colleen met at a swing dancing class at the Century Ballroom in Seattle.  As we walked Kubota and looked for nice spots for photos, we also looked for places where they could demonstrate their dancing skills for the camera.  I included a few of the dancing shots in the photos below.
We spent almost two hours wandering the park, and I did my usual routine of running all over the place trying to locate the best angles and lighting to take advantage of the beautiful settings in the park.  I really enjoyed the session, and am looking forward to working with Colleen and Matt again at their wedding in September.
Following are some of the photos from our session, I hope you enjoy them and please leave some comments to tell me what you think.