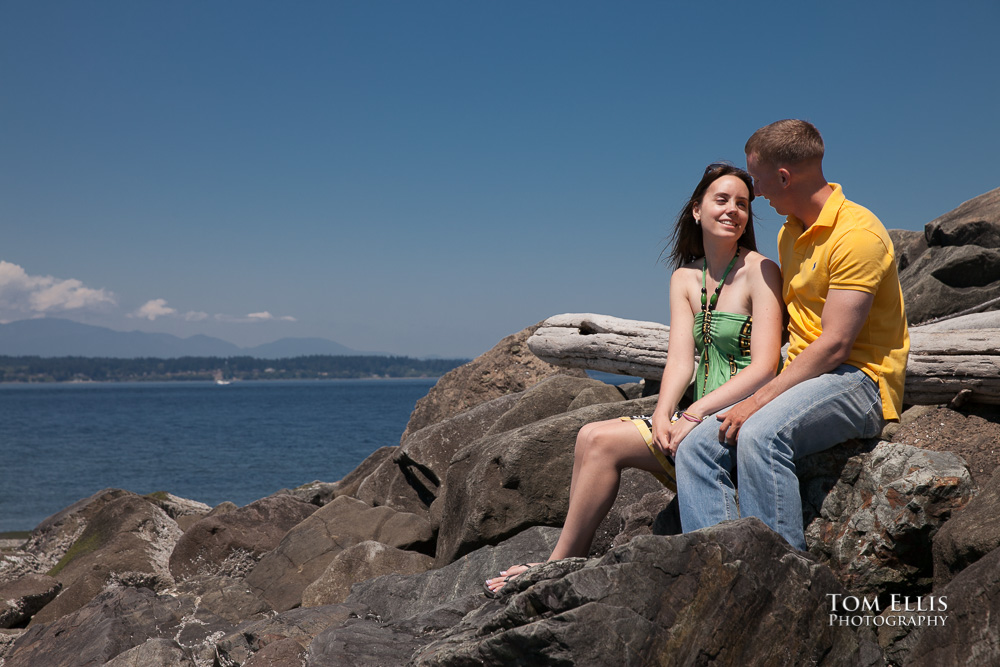 Seattle engagement photos at Discovery Park
Last week I had the pleasure of meeting up with Lauren and Ben for their engagement photo session.  The funny thing is, that due to Ben's schedule (he is in the Army, stationed at Fort Lewis), we were not able to schedule the session until just a few days before the wedding, which actually took place yesterday!  So as I write this blog post, in addition to remembering the engagement shoot I am still in recovery mode after their amazing wedding!  But I have not had a chance to even look at those photos yet, so you will need to be patient and just check out the engagement photos for now.
We met around noontime at Discovery Park.  For those of you who are not familiar with this park, it was once Fort Lawton, and during WWII it was the second-largest port of embarkation for US forces and material to the Pacific Theater during the war.  By 1970 it was largely unused by the military, and much of the base was transferred back to the city and became Discovery Park.
It is a beautiful and very large park, with roads, trails, and beaches.  We were only able to explore a small amount of it, but we found some good places for photos.  Here are some samples from the day.