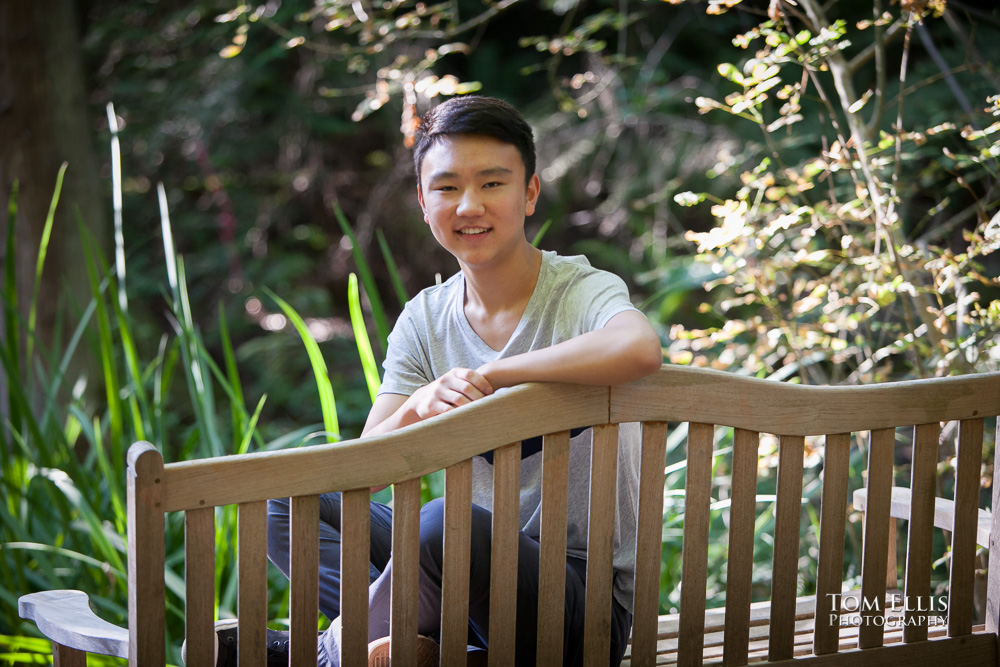 Senior Photo Session – Joshua
Here is a selection of my senior photo session with Joshua, which we shot at the Bellevue Botanical Gardens, one of my favorite locations for senior portraits.  Joshua is a senior at Mercer Island High School.
The Botanical Gardens are always a great place for just about any kind of portrait photography, and we had wonderful weather conditions for our session.  Nice sunlight to create some backlighting as well as more dramatic photos.  We spent a bit over an hour just exploring and taking photos wherever the lighting and backgrounds looked good, and ended up with well over 100 photos.
Here is a small selection from our photo session, I hope that you like the pics