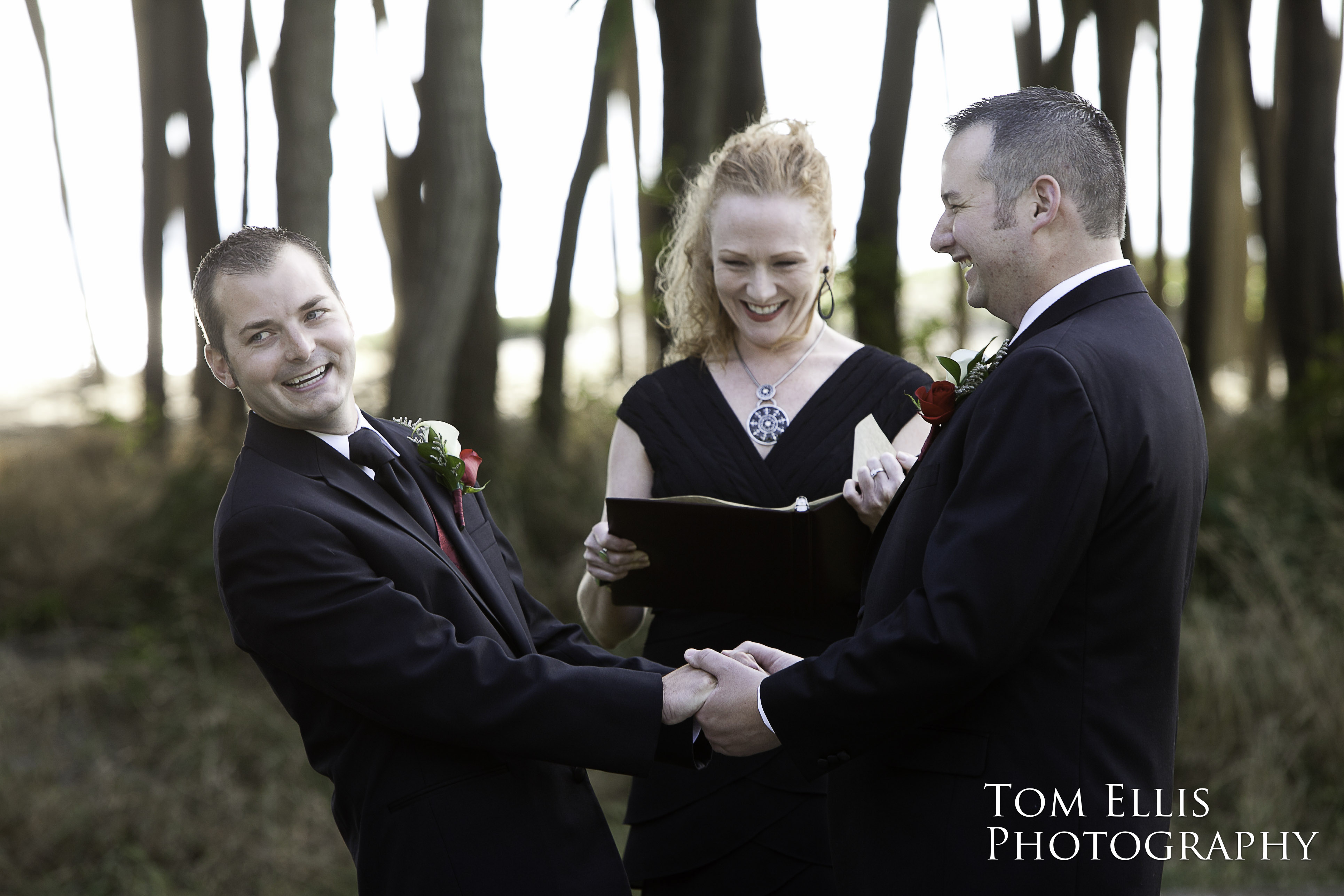 Chris and William get married at Golden Gardens
On August 18 I had the good fortune to be the photographer at the wedding of Chris and William, two of the nicest guys I have ever met.  The ceremony and reception both took place at Golden Gardens park in Seattle; if you've never been to Golden Gardens it is worth making a trip, it is a beautiful place.  The ceremony took place on the lawn on a sunny August evening, and the reception was in the old bath house that was renovated some years ago.
As far as I know, Chris took on the role of wedding planner and chief decorator for his own wedding, and he did an amazing job!  If he wants to become a professional wedding planner I'll be happy to send him lots of business.  The decorations for the reception in the bath house were incredible; just check out the photos to see for yourself.
We started the day with just Chris, William and I walking around the park looking for good places for photos.  Then it was back to the Bathhouse to meet up with the wedding party and family and get ready for the ceremony.  Perfect conditions for the outdoor ceremony, sunny and warm but not too hot.  As the reception proceeded and sun got lower in the sky, we went out again to take advantage of the very colorful sunset, one of the best I have had at a wedding in quite awhile.
Some photos are posted below, I hope you'll leave some comments!