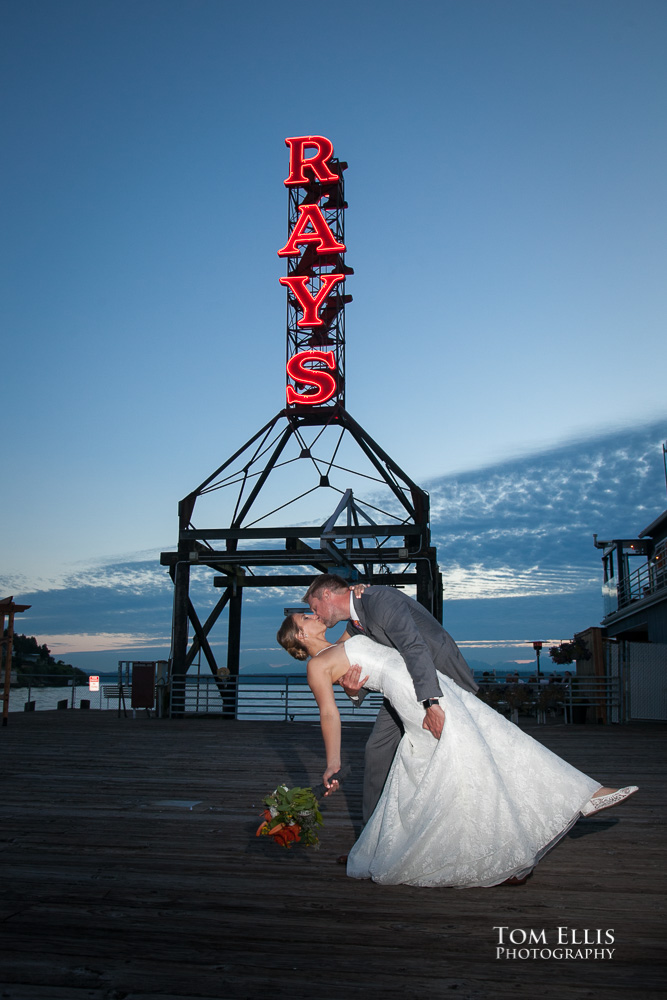 Sneak Peek – Wedding at Ray's Boathouse
Yesterday I was the fortunate photographer at the amazing wedding of Erin and Steve, held at Ray's Boathouse in Seattle.  But before we went to Ray's we first stopped for photos at the park at the Hiram Chittendon Locks in Ballard.  And before that I spent more than an hour at Erin's house, taking photos as she and the bridesmaids get ready for the wedding.
All you get to see right now is the photo above, taken just after sunset in front Ray's legendary neon sign.  I have ~800 photos to edit before I will do a full posting of the wedding, I hope to have that done by the end of the week.  Until then, please be patient, there are a LOT of great pictures that I just can't wait to get edited and posted!