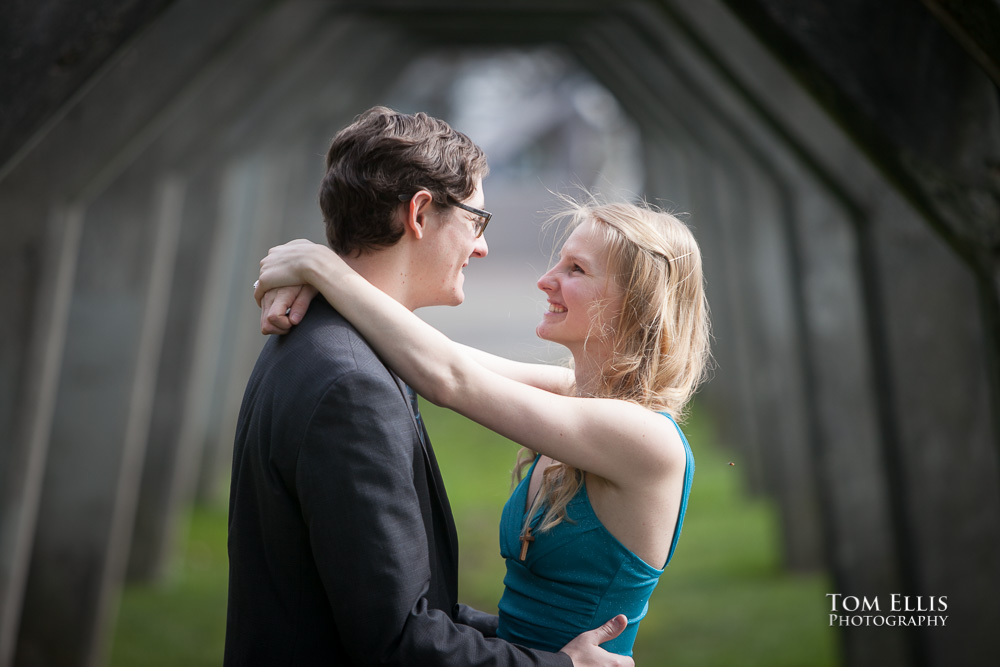 Sneak Peek of Michelle and Zach's Seattle engagement photo session at Gasworks Park
Yesterday afternoon I met up with Michelle and Zach at Gasworks Park in Seattle for their engagement photo session.  The couple are both students at Western Washington University, and even though they had hired me a couple of months ago to be their wedding photographer this summer we had not yet met.  That is pretty typical these days.  With many of the couples whose weddings I photograph we may not meet until their engagement shoot (if they have one), and sometimes not even until the actual wedding date.  Lots of couples who live outside of the Seattle area may be coming to Seattle specifically for their wedding due to family connections, but live far enough away that it is not practical for them to make a trip to Seattle just to work on wedding plans.  Fortunately the internet and email makes this kind of wedding planning much simpler than it was pre-internet!
We arranged to meet at the entrance to the park, and found each other rather quickly.  Not hard to spot me, since I'm dragging a bunch of camera gear around with me!
We had a very enjoyable time walking the park and taking photos when we found spots we liked.  The weather was even fairly cooperative; a bit cool, but at least no rain!  And the way that March has been so far that is really all we could ask.
Only one photo for now – after all, this is a "Sneak Peek"!  I'll have more photos here from the session in a few days, so check back