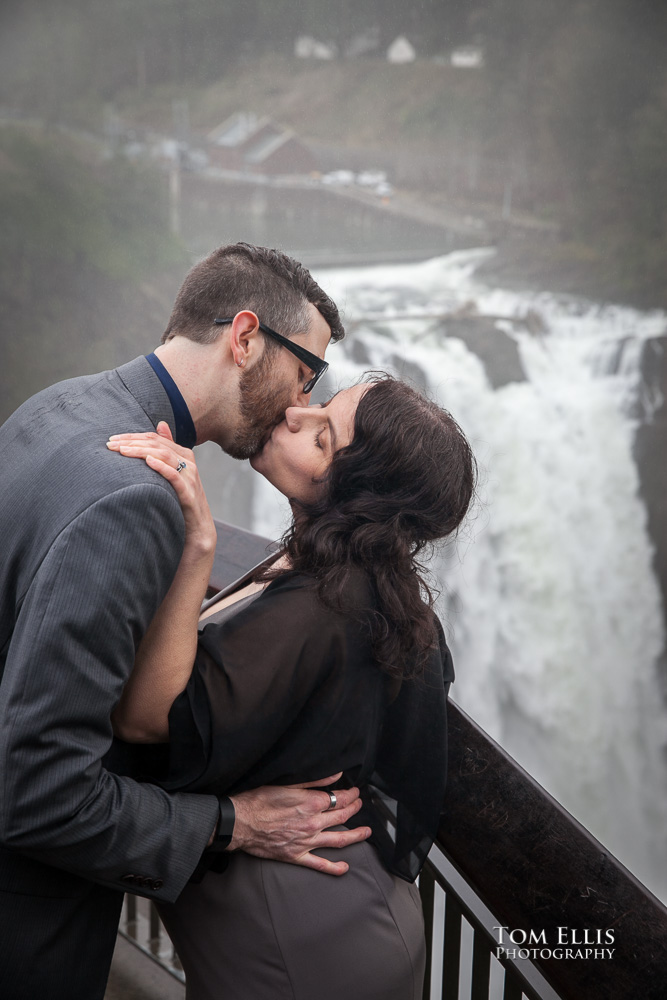 Sneak Peek – Nicole and Scott get married at Snoqualmie Falls
Here is one "Sneak Peek" photo from the wedding yesterday afternoon of Scott and Nicole at Snoqualmie Falls.  Even though the weather could be best described as "inconsistently wet", we managed to fit in a ceremony between rain showers.  Of course, the enough water was running over the Falls that the mist created was almost as wet as a full-on rainstorm!  But this did not deter Nicole and Scott.  Accompanied by their kids, we had a very nice ceremony on the observation platform overlooking the Falls.  And the crazy weather meant that we did not have too many photobombers getting into the photos!
More photos to follow in a day or two, so check back again soon!