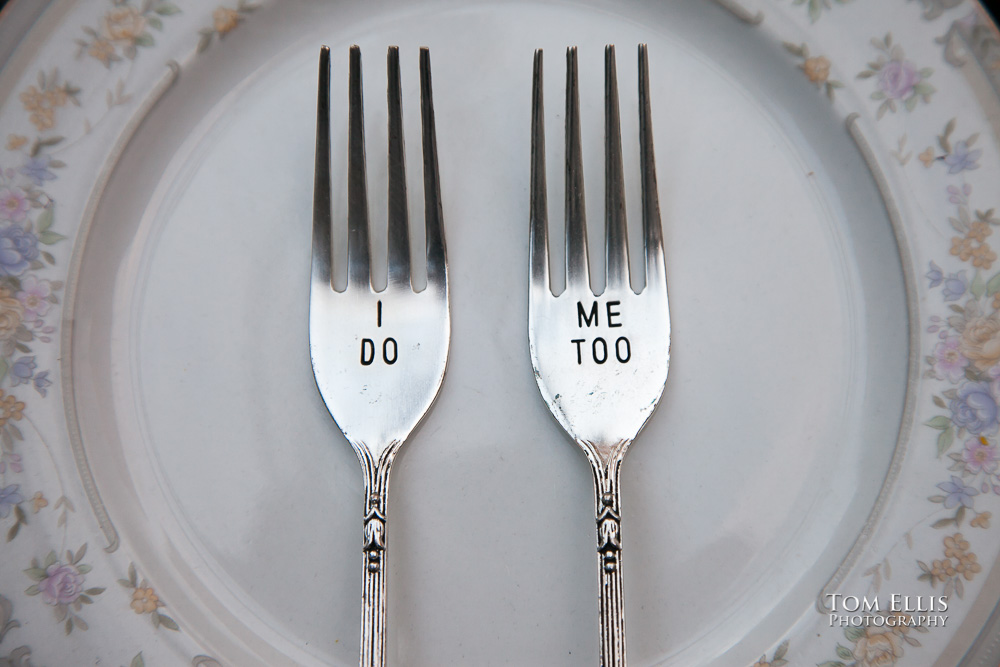 Seattle Wedding Photography – Jennifer and Gary get married at the Sanctuary at Admiral
Jennifer and Gary celebrated their wedding at the beautiful Sanctuary at Admiral in Seattle last June.  The Sanctuary is a building with a lot of history.
Designed by the architect Gerald C. Field, Sanctuary at Admiral was built in 1929 for the Christian Scientist Church.
In 2003, after 74 years in service, its remaining membership merged with another nearby church and it closed its doors to the public. It was at this time that the current owner purchased and subsequently renovated the space for use as her family's home.  I only wish I could have seen the building while it was being used as a residence!  Several years later the owners repurposed the building yet again, this time into a place where others can come to celebrate, hold special events and enjoy the beautiful surroundings with their friends and family.
I arrived early on the wedding day so I could get some photos of Jennifer as she was in the "preparation stage" before getting dressed for the wedding.  The bride and her attendants get the use of a very nice room with plenty of space and light, and some wonderful vintage furniture.  Jennifer was in the process of getting into her makeup, while Gary and his Best Man Kevin were hanging out downstairs and checking to make sure that all was being set up exactly as planned.  The Sanctuary looked great, and I took a few photos before any of the guests arrived to capture how perfect it all looked.
And speaking of perfect, when I went back to check on Jennifer I found that the final touches were being applied to her dress and she looked amazing!  It was now time for the "first look" with Gary!
First Look for the Bride and Groom
I got Gary into position near the entry doors to the Sanctuary where we had some nice natural light, and turned his back to where Jennifer was waiting to enter.  I love first looks, especially when the groom has not even seen the wedding dress and has no idea what his soon-to-be-wife will be wearing.  Gary fell into this category, and his reaction when Jennifer snuck up behind him and tapped his shoulder was perfect.
We then took photos with Gary and Jennifer, as well as with Maid of Honor Marnie Cook and Best Man Kevin Long.  Once the various family members arrived we got some photos with them as well.  Oh and I can't forget their "puppy", an extremely friendly but rather large beast who was the star of the show (except of course for the bride!) during the photo session.  Then Jennifer moved back upstairs to the Bride's Room to hang out while the guests arrived and were seated.
The Wedding Ceremony
Finally the moment had come, and it was time to get ready for the wedding ceremony.  The guests all were in place and it was Show Time!  Jennifer was escorted down the aisle by her mother Debra, where Gary was waiting along with the officiant, Morgan Engle.  Everything went smoothly, and a short time later Gary and Jennifer were husband and wife.
The Reception
While the guests made their way downstairs to the Speakeasy for appetizers and drinks, I took Jennifer and Gary outdoors for a few photos we had been unable to take earlier.  There are a few very nice spots for photos on the Sanctuary grounds and we tried to make use of all of them.  Soon the staff had finished turning the room, and the guests all came back upstairs for dinner, where Gary and Jennifer joined them.
After dinner everyone moved back downstairs to the Speakeasy, where there was dancing as DJ Lisa Matson kept the music coming.  The crowd proved to be a bunch of fine dancers, and Gary and some of his friends ended up on stage showing off some moves.
The Sparkler Send-off
Finally it was time to say goodbye.  Gary and Jennifer had arranged for special Wedding Sparklers to be available for the guests, so they could have an extra-special send-off.  These sparklers are not the wimpy little things you get from your fireworks stand for July 4, but are about 3 feet long and as thick as your finger, and burn for several minutes rather than a few seconds!  We lined the guests up outside with their sparklers and Jennifer and Gary came out of the Sanctuary and down the steps to the white Bentley that was waiting to whisk them away.  We got some great photos as the newlyweds left, and you'll find them below.
Please browse down and check out the photos of the wedding!  I hope you like them!