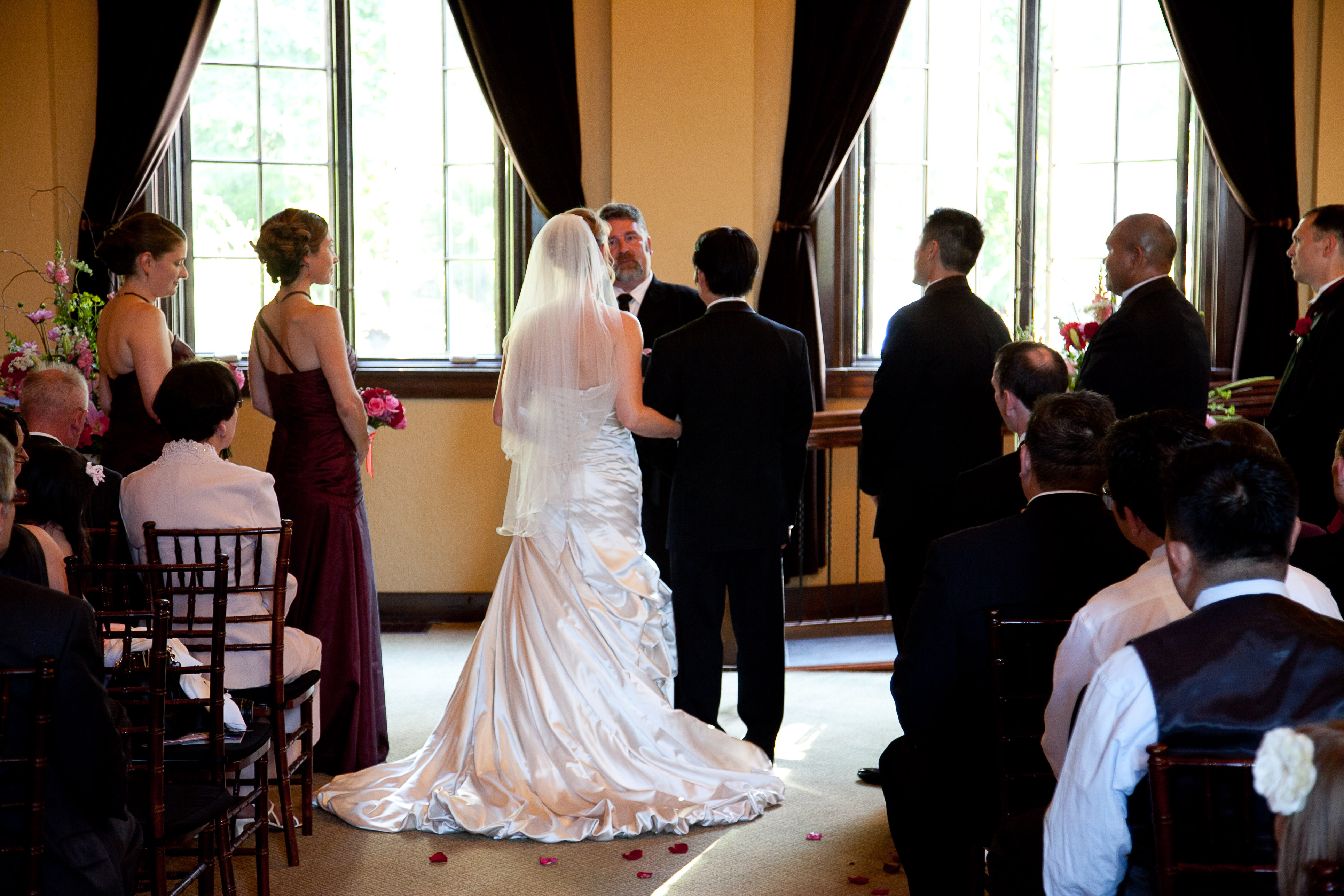 Jennifer and Vin get married at the Sanctuary at Admiral
Jennifer and Vin had their Seattle wedding and reception on August 6, 2011 at The Sanctuary at Admiral.  Wonderful venue for a wedding, with lots of great outdoor photo locations nearby.  Knowing there were possibilities for lots of good outdoor photos, we left extra time before the ceremony to do some exploring.  We first drove to the beach on the west side near the lighthouse with just Jennifer and Vin, and got some nice shots.  Then we headed for the Hamilton Overlook, which looks across Elliot Bay to downtown Seattle, where we met up with the wedding party and family.  After a lot more photos, it was time to drive back to The Sanctuary for the wedding ceremony.
A wonderful ceremony and reception followed, with family and friends in attendance who had traveled from all over the country to be there.  Next for Jennifer and Vin is a trip to Thailand for another ceremony with more of Vin's relatives.  Sounds like a fun trip!
Here is a selection of photos from the day, I hope that you enjoy them.