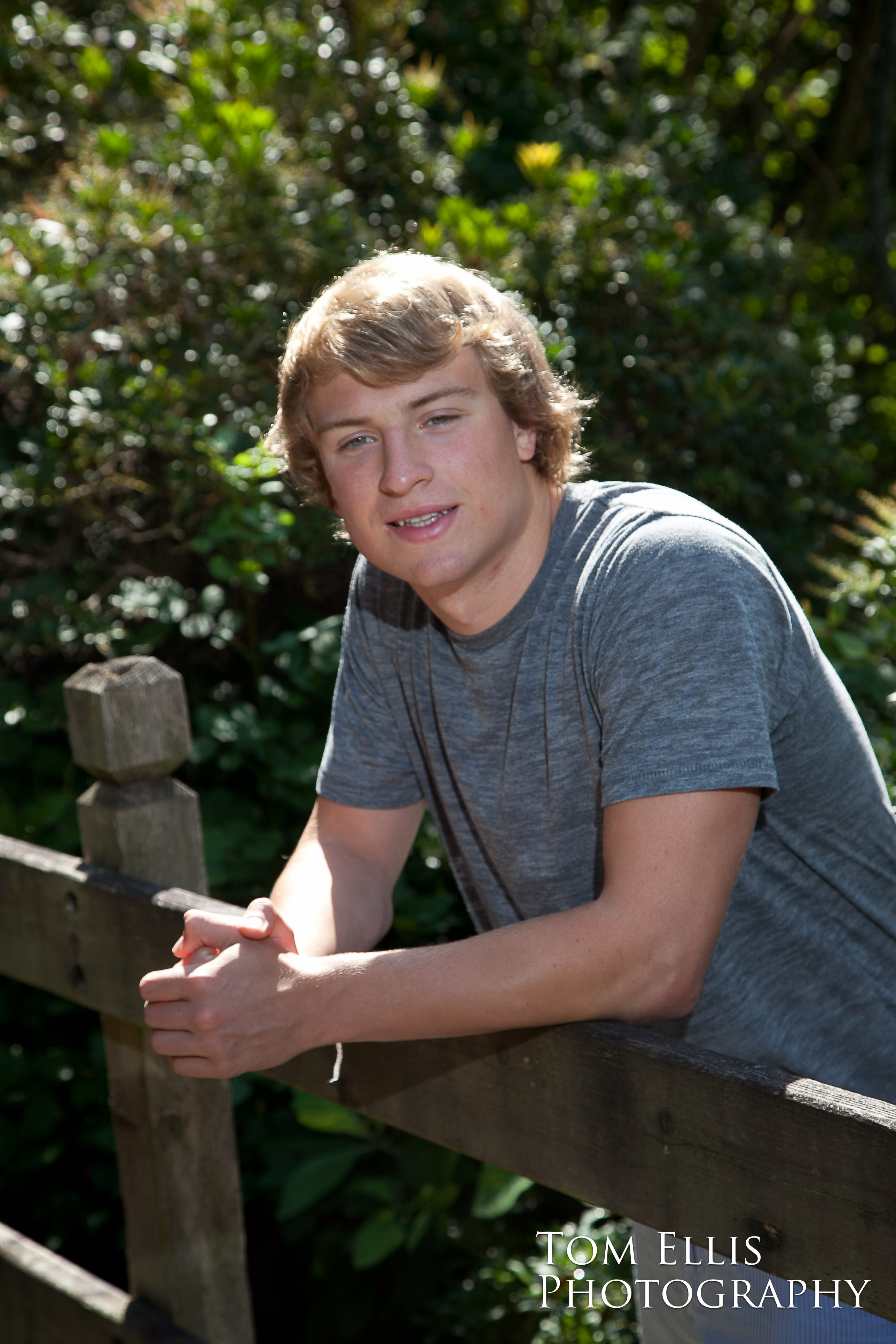 Seattle area senior photo session with Jordan
I've known Jordan for a few years now; he played on the Bellevue High water polo team with my son Dan two years ago, when Dan was a senior.  When we took these photos in early September school hadn't started yet, but Jordan had already been working out with the water polo team for a couple of weeks.  We talked a bit about the upcoming season, and what kind of team Bellevue had.  Jordan thought they looked very strong; I hate to admit it, but I figured that while they would do alright, there were other teams that were stronger and Bellevue's season would end early in the playoffs.
Boy, was I wrong!  I went to quite a few of Bellevue's games as the "unofficial photographer", and the more I watched the more I changed my opinion of the team and their prospects.  Bellevue ended up winning the state championship, in what turned out to be a blowout win over Newport High.  Jordan won All-State honors, and is hoping to play water polo in college.