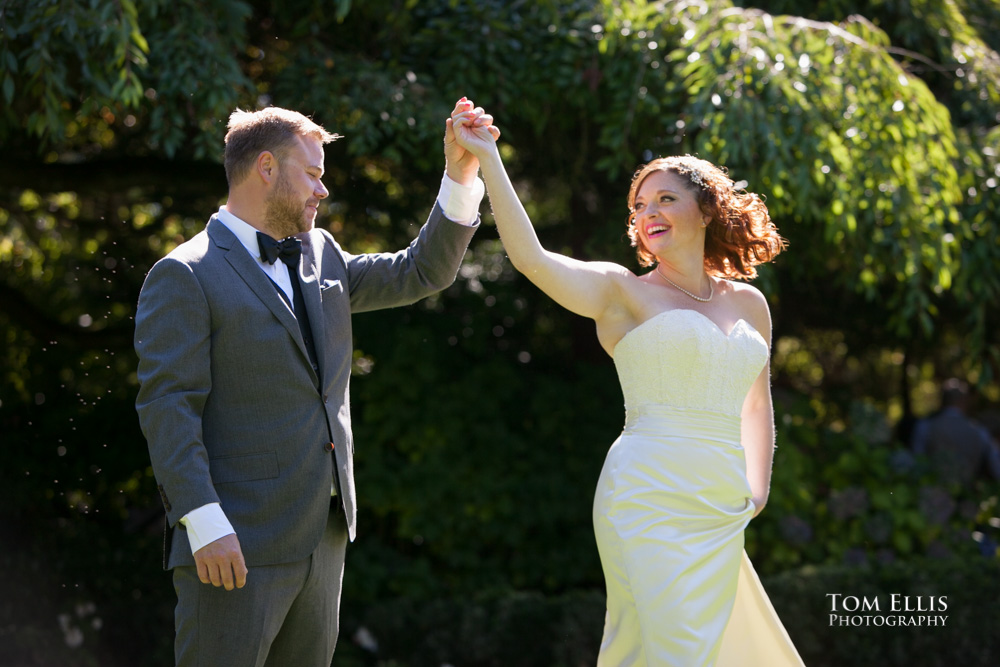 Seattle wedding at Parson's Garden on Queen Ann Hill
Sheila Babb and Timothy Anderson were married on September 6 in a wonderful outdoors ceremony before their family and close friends at Parson's Garden, a beautiful park on Queen Anne Hill in Seattle.  We started the day with photos with family at the overlook of Elliot Bay and the Olympic Mountains right outside the Garden, then walked down the street  for a few photos at Kerry Park.  Then back to the Garden for the ceremony.
The ceremony was officiated by some close friends of the bride and groom under perfect late-summer blue skies.  Once the ceremony was over, everyone moved on to the Swedish Club for the reception.