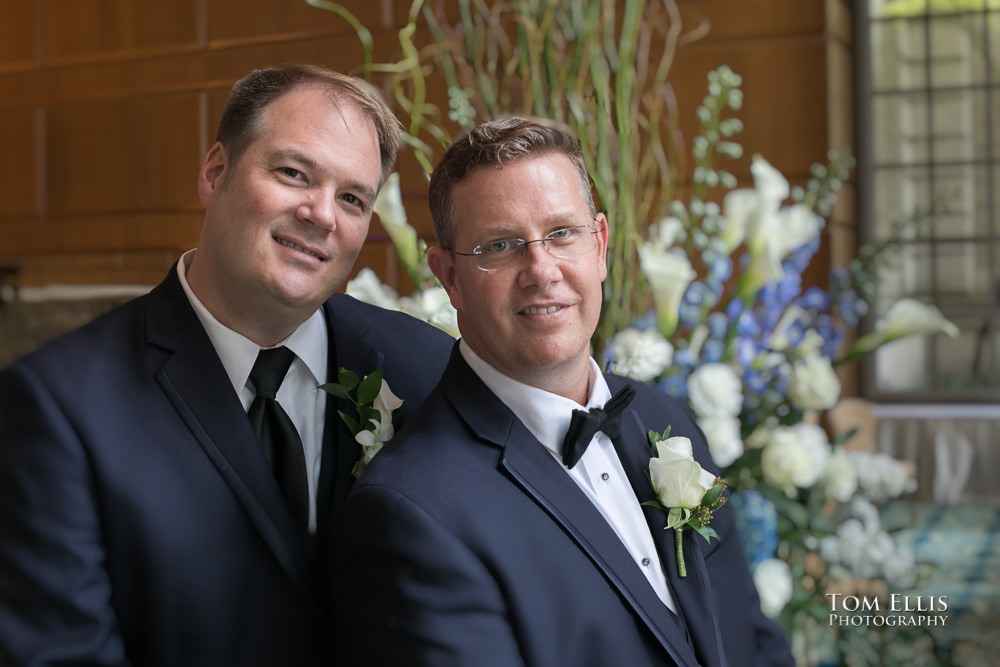 Sneak Peek Photos – Fairmont Olympic wedding
On Saturday October 8, 2016 I was the lucky photographer at the wedding of Chris Doughty and Matthew Sullivan, held at the amazing Fairmont Olympic Hotel in Seattle.  I am only going to post a few photos right now; I have been editing photos for a couple of hours today, but still have several hundred more to work through before everything is ready.  What a fantastic wedding and reception!  Plan on seeing a posting of the complete wedding by the end of the week.
For now, enjoy these photos, and I hope you'll check back in a few days to see a lot more from the wedding!