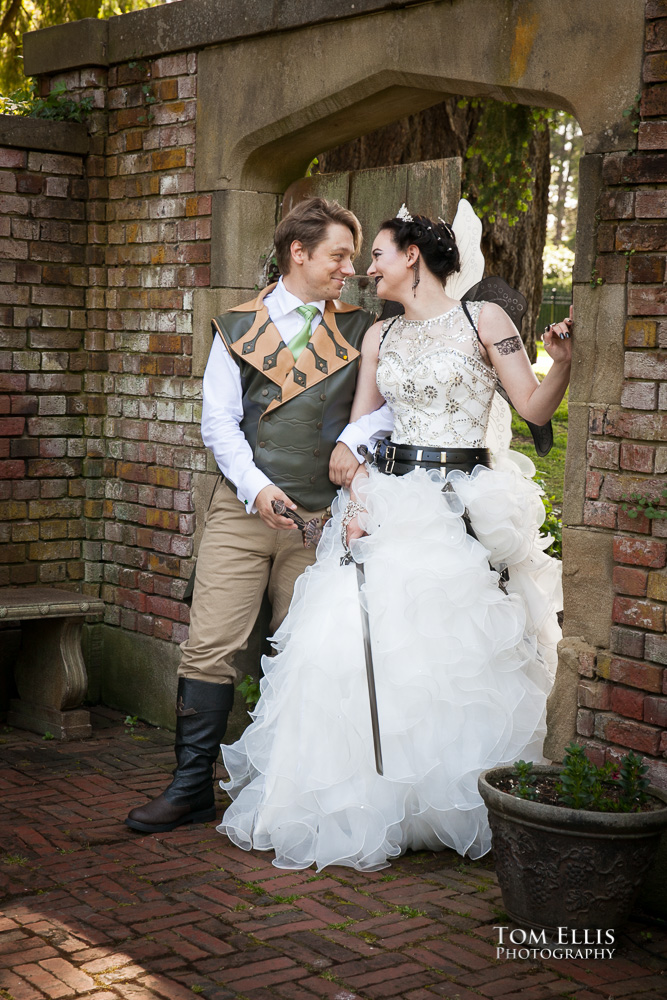 Sneak Peek – Tori and Andrew's costume wedding at Thornewood Castle
Yesterday I was the photographer at the wedding of Tori and Andrew at the Thornewood Castle.  For those of you who are not familiar with Thornewood, it is an honest to God English castle, built in Lakewood in 1909 using the pieces of a demolished 15th century castle.  Amazing building and grounds, always one of my favorite places in the area for a wedding.
But this wedding had another twist that made in even more special.  Andrew and Tori (and their friends) are all fans of a book series called the Dresden Files, and used the books to create a loose theme for the wedding.  The costumes were both elaborate and very well done, and when you see the photos from the wedding you'll understand what I mean.  I am also a big fan of the Dresden books, which made this even more fun for me to photograph.
Only two photos for now, but more coming in a week or two – LOTS of editing to do first!