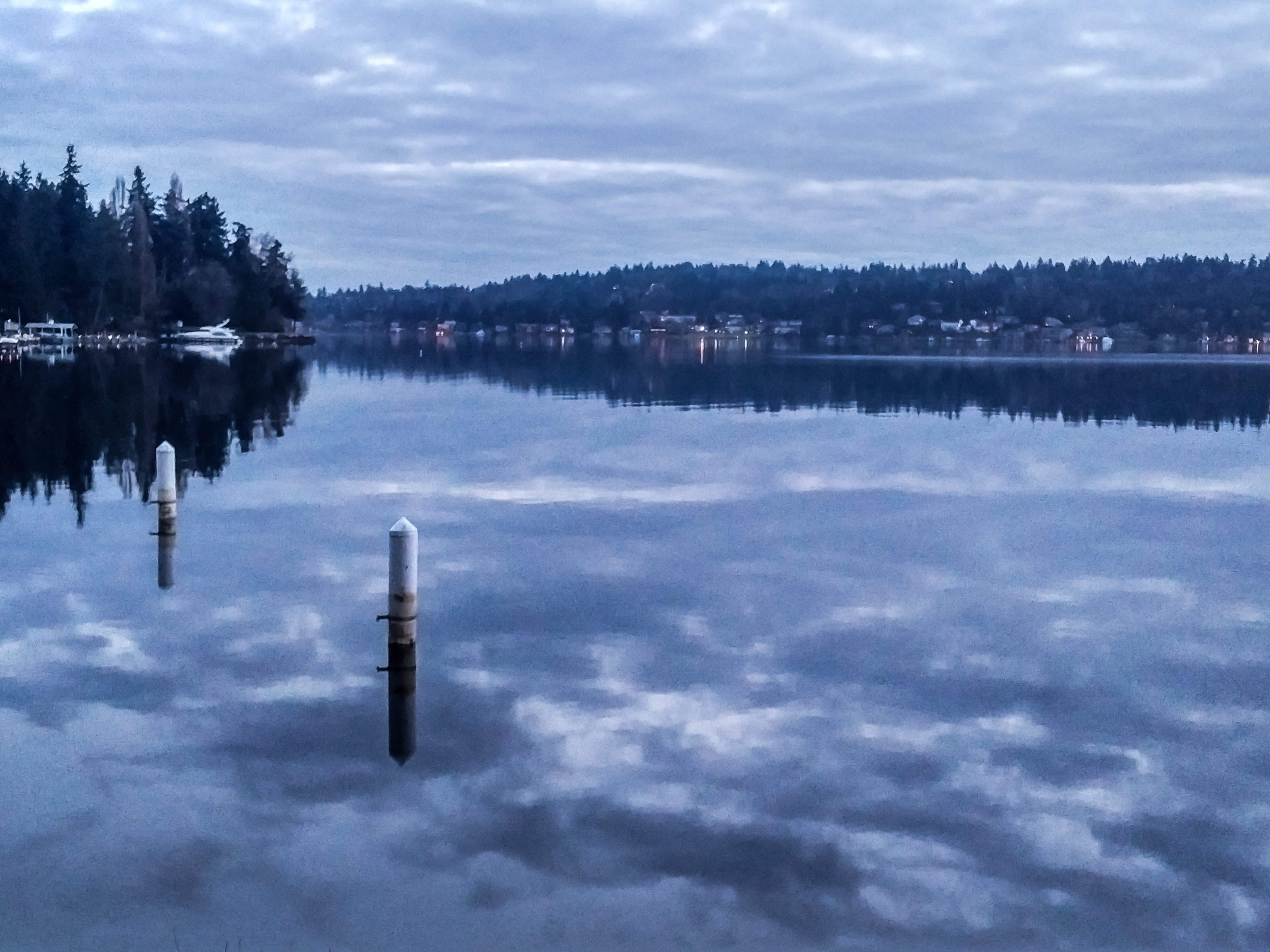 Late afternoon reflection photos at Chism Park
Late this afternoon I was visiting my parents, and their dog needed to take a walk.  So I took him out and we and headed for nearby Chism Park.  It was getting quite close to sunset, and because it was mostly overcast it was already quite dark by the time we got to the park.
I had not though to bring my camera with me, and as I looked at the almost perfect mirror-like reflection of the sky in Lake Washington I decided to use my phone to take a few shots.  Basically figuring that ANY photo was going to be better than NO photos at all!  As I looked at the results on the phone screen I thought that I might be able to salvage some useable photos in Lightroom, but the extremely low light had me concerned that the noise might be too much to overcome.
When I loaded the photos into Lightroom I saw that sure enough, the noise was pretty bad.  But as I started to reduce the noise I was fascinated with the results.  The photos started to look much more like paintings than photographs, wonderfully soft but still showing the beautiful qualities of the late afternoon light, as well as all of the reflections of the cloudy sky in the water of the lake.  It drove me crazy that I had little control over the color balance of the photos (why I always shoot RAW instead of JPG when possible), but I am still very happy with the end result.
Here are my favorites, I hope you like them!