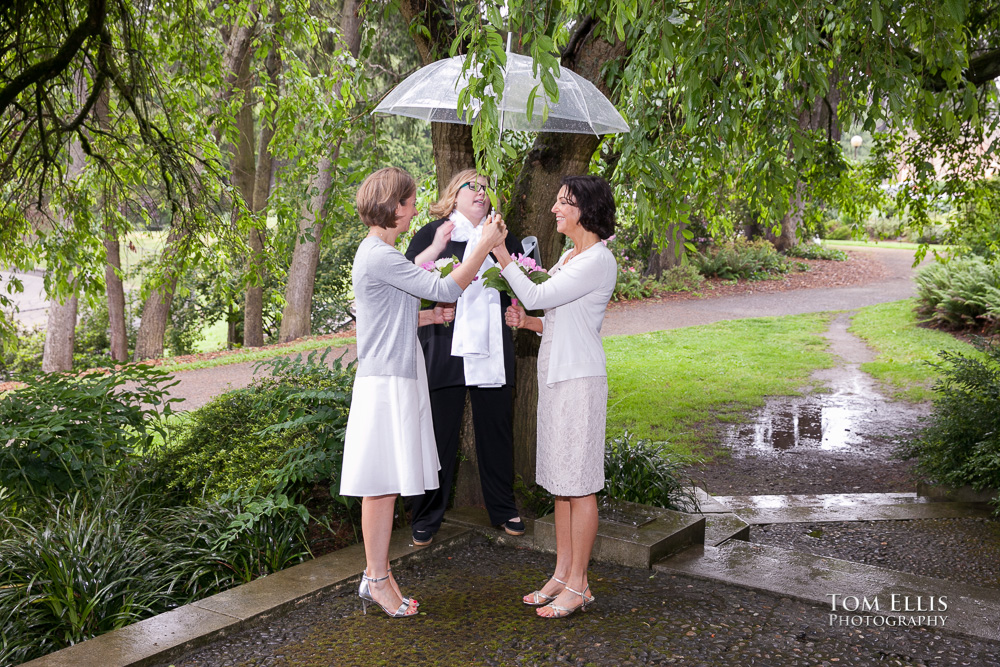 Sneak Peek – Sarah & Kelline's wedding at Volunteer Park
Last Saturday, on a rather wet morning, Sarah and Kelline held a wedding ceremony for a small group of family and friends at Seattle's Volunteer Park.  In spite of the weather it was a fantastic ceremony, and everyone was delighted to see the two women finally tie the knot.
I am still busy editing the photos from the wedding and reception, and will post more once I complete the edits.