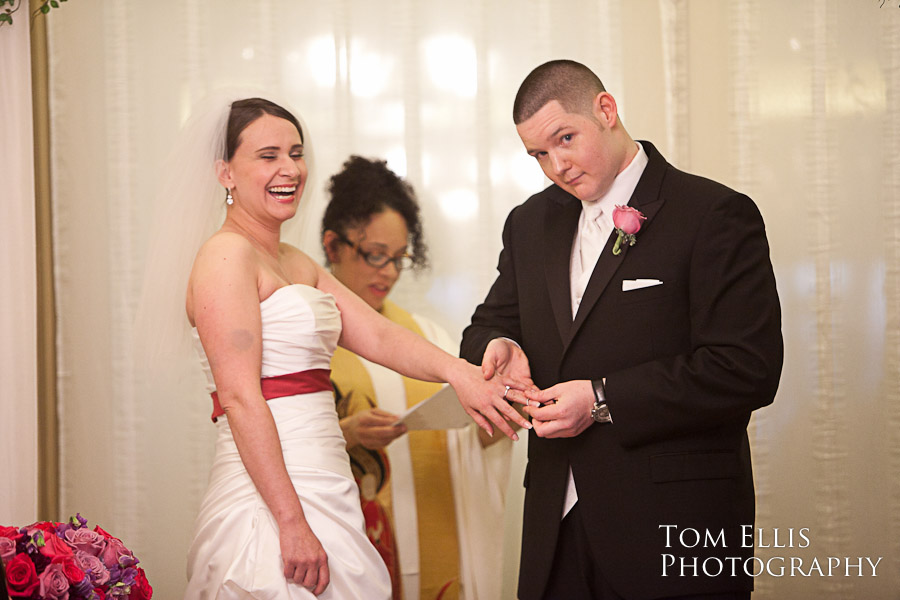 Seattle wedding at the Blue Ribbon Cooking School
Marlin and Geoff planned their wedding at the Blue Ribbon Cooking School, located on Lake Union in Seattle.  This is not a location that you would find unless you were specifically looking for it, located along the east side of Lake Union on one of the dead-ends of Fairview Ave.  But it is a very nice venue, though that is secondary to its role as a cooking school.
We started the day by taking some photos along Lake Union right next to the venue.  We lucked out and had a fairly sunny and warm day, which as all Seattleites know is NOT something that can be counted on for a spring day!
The ceremony was held inside the school and went perfectly.  The guests then moved to another part of the school for cocktail hour while the larger room was re-set to accommodate the tables and chairs for the reception.
Here is a small selection of photos day, I hope that you like them.