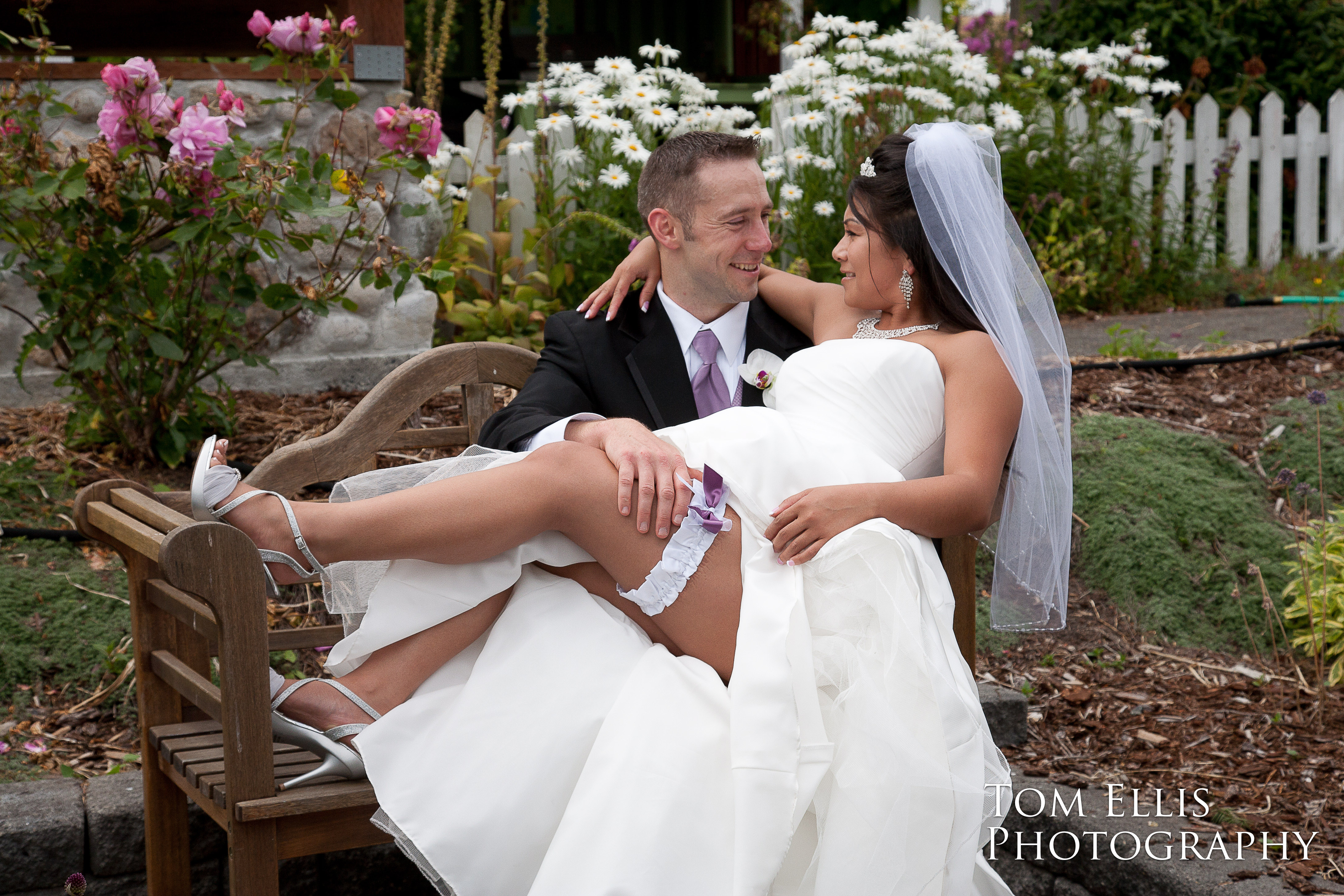 Whidbey Island Wedding at Greenbank Farm
Chandalyn and Matthew were married on August 3, 2011 at the Greenbank Farm on Whidbey Island.  Another great venue for a wedding, with a beautiful outdoor ceremony location as well as a variety of nice spots for outdoor photos.  The weather was somewhat uncooperative on this day.  As I was crossing Puget Sound on the ferry it was quite overcast, and though it briefly looked like the sun was going to make an appearance shortly before the ceremony, the sky remained solidly gray for the entire afternoon and evening.  But the temperature was still very pleasant, and as all photographers know it can be easier to get good photos on a cloudy day than a sunny one!
The ceremony was short but sweet, and everyone was ready for the party to begin.  Moose Moran, one of my favorite DJs, was in charge of the music and as usual he did a wonderful job.  The wedding party and guests had a fine time dancing and enjoying the music (as well as eating cake and drinking champagne!).
Here are some photos from the day, I hope that you like them.