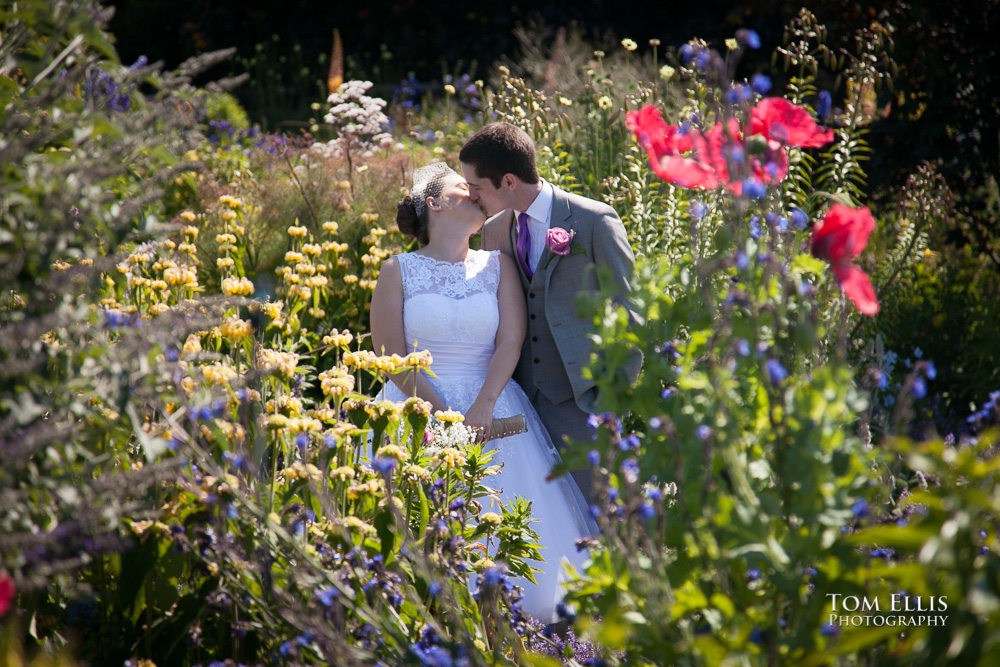 Your wedding venue isn't photogenic?  Here is what you can do!
At least a few times every year, I will have a couple tell me in advance of the wedding that the location where they are having their wedding simply is not very photogenic.  But they still want to get good formal photos, not only of themselves but also of their wedding party and family.  This can be the case with many churches, the buildings simply were not designed to provide a good backdrop for photos.  And often the area immediately surrounding the wedding location may also be inadequate for good photos, consisting mostly of a parking lot.  So what can you do to give you the great photos that you want of this very important day in your lives?
I have photographed weddings in hundreds of different venues, not only in Seattle but all over the Pacific Northwest and the US.  I am familiar with most of the popular wedding venues in the Seattle area, as well as many of the churches, so I usually know about the photo opportunities available even if the couple does not.  Some locations just don't have many good places for photos.  And even if the venue DOES have some nice possible backdrops, the couple may just want a different look for at least some of their photos.  The solution is simple; if the venue has no good places for photos, we simply go somewhere else!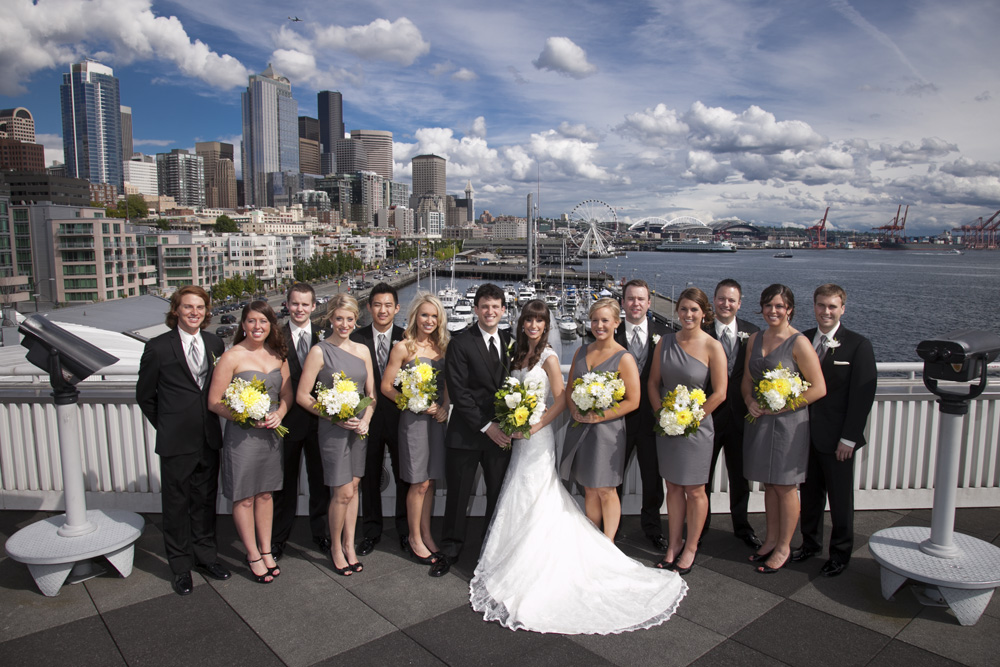 For Rachelle and Ross' wedding photos, we walked to the Bell Harbor Conference Center to make use of the Conference Center rooftop
The options for creating great photos differ a bit depending on the plans of the bride and groom for how they want the wedding day to be scheduled.  For those who are not sure how they want to schedule their posed wedding photos, I discuss the topic on my Frequently Asked Questions page on my website. Here are some things that can be done under different circumstances –
First is when the couple are planning to do their photos before the ceremony, and has plenty of time to allow for the pre-ceremony photo session.  Since probably 80% or more of the couples I work with want to take their formal photos before the ceremony this is usually the situation that we are working with.  There are many great public places in and around Seattle that make fantastic photo backgrounds.  It is just a matter of deciding where you want to take the photos, and then planning out the logistics to make sure that you can have your photo session and still be back to the wedding venue in time for the ceremony.  I have many years of experience with planning these off-site sessions, and am happy to help with planning the timing.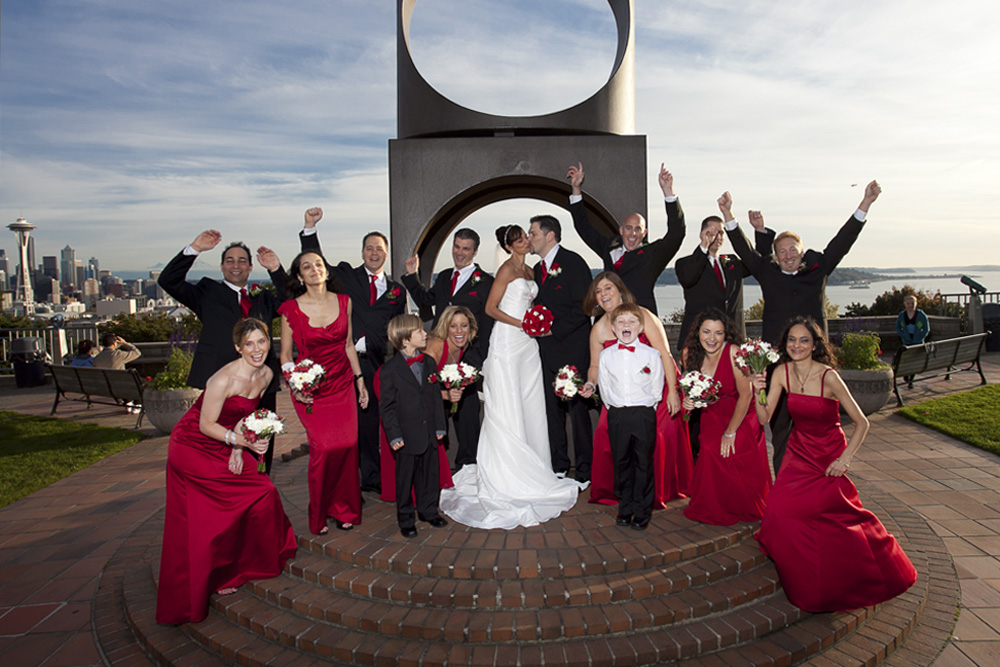 Ayesha and Joe requested that we go to Kerry Park for their formal photos.  This is one of my favorite places to take wedding parties for off-site photos, the backdrop of the Seattle Center and Mt. Rainier is spectacular
But sometimes (though rarely) the couple wants to be traditional, and not see each other before the actual ceremony.  In this case there are a couple of possibilities.  If there is a good gap of time between when the ceremony ends and the reception is planned to begin, going off-site is still an option.  In this case, we will probably not likely have as much time available as we do when the photos are taken pre-ceremony, so the options of where we can go may be more limited.  But it is still usually quite easy to find a local park that will allow us to get some nice outdoor photos that will be better than what is possible at the venue.
The trickiest situation is when the photos are to be taken post-ceremony, and the reception is scheduled to begin shortly after the ceremony ends. If we're lucky, there may be a nearby park that we can still make use of for some fast photos.  But sometimes this is not the case, and our only option is to take the photos in and/or around the venue.
Should this be the case, I always make sure that I bring a couple of different studio backdrops that I can set up in the wedding venue.  I prefer not to go this route unless there is no way to avoid it, but the use of portable backdrops does allow me to help the couple create pleasing photos without having to leave the building.