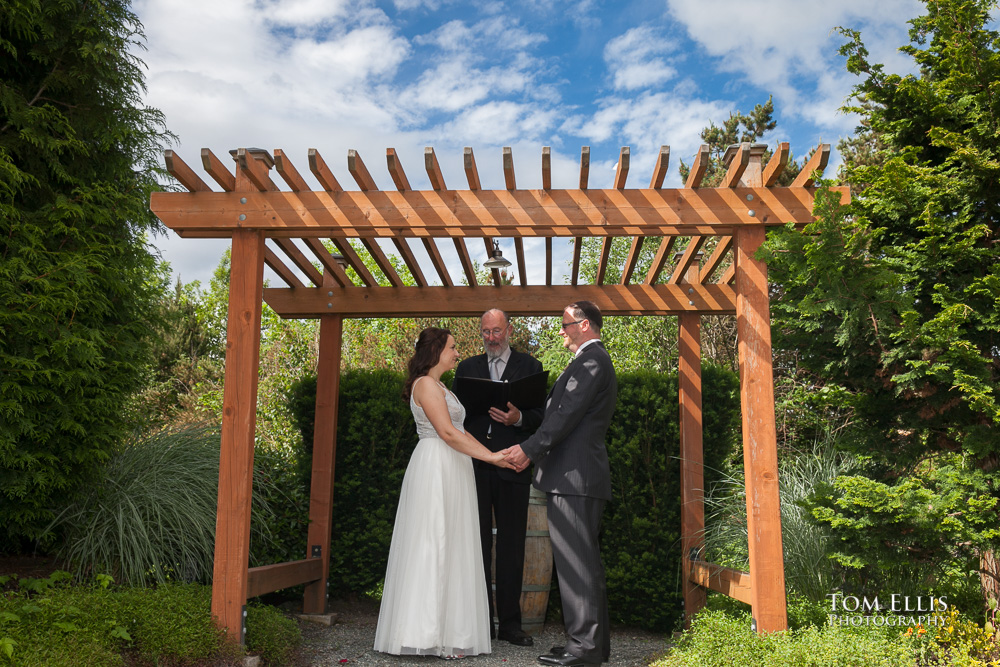 Sneak Peek – Willows Lodge Elopement Wedding of Elizabeth and Ted
Yesterday afternoon I met up with Elizabeth and Ted at the Willows Lodge in Woodinville, on what proved to be a very nice afternoon despite all kinds of warnings for rain.  Elizabeth and Ted live in the San Francisco Bay area, and after deciding that they really did not want to have a full-blown wedding they chose to come to the Willows Lodge for their elopement.  The Lodge has a lot of meanings for both of them, and they clearly know the lodge and surrounding area very well; when we first spoke, and I mentioned options for photos in and around the Lodge I was very surprised to find that Elizabeth knew the Lodge at least as well as I do, and I have photographed numerous weddings there.
I'll have a more substantial report on the wedding, along with more photos, as soon as I have a chance to properly edit everything.