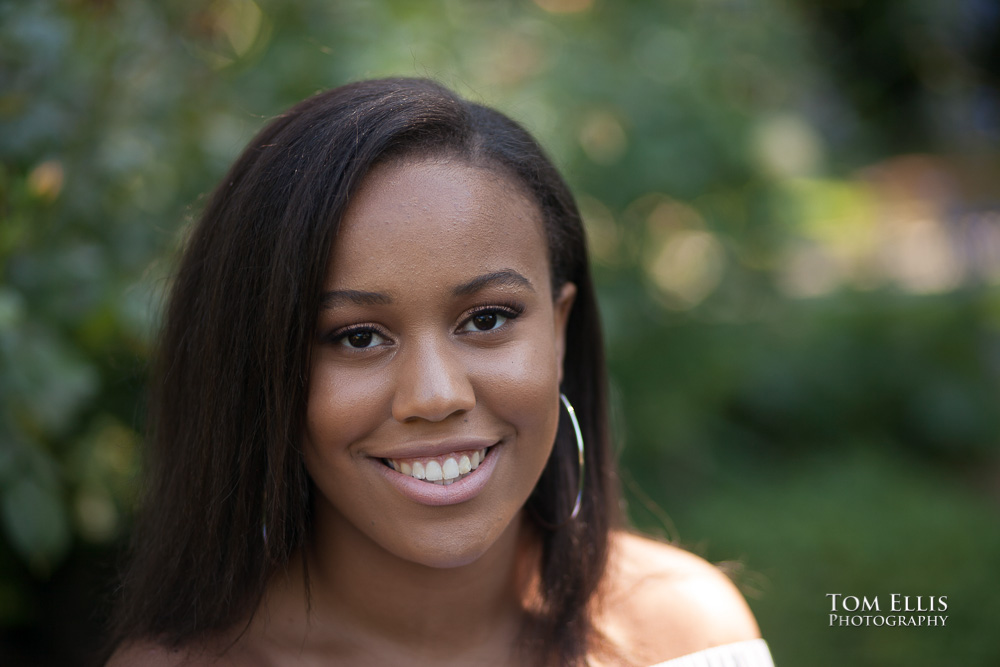 Senior Photography Session at the Woodland Park Rose Garden
OK, I have to admit right up front that I am waaaaaay behind on keeping my blog up to date, but in my defense I was so swamped this summer with weddings, engagements, senior photo shoots and other projects that I hardly had to to have a life of my own outside of work, much less keep up with my blog.  My first priority is getting everyone's photos edited as quickly as possible and then delivering the photos to my clients.  But now that we are well into Autumn and "wedding season" is over, I finally have time to start catching up!
These photos are from a session I had in August with Jessica, a senior at University Prep in Seattle.  We met at the Woodland Park Rose Garden for her Senior photo session on one of those amazing sunny days that we enjoyed so many of last summer.  Frankly I would have been happier if it had been slightly less sunny, since bright days are a bit limiting when posing my subjects; certainly don't want to have them facing into the sun and getting a bad case of the squints!
But the flowers in the Rose Garden photograph beautifully in the sunshine, and I knew that while I would not be able to use some backdrops that would have worked well on a cloudy day I would still be able to find lots of good spots where we could take advantage of some of the positive aspects of sunshine, such as backlighting.
Jessica is a beautiful girl who is also quite tall; I am a bit over 6 feet and she was not much shorter than I am.  She makes use of that height playing volleyball, both on her school team and for a club team.  She told me that she spends ~11 months of the year playing volleyball, with a fair amount of travel involved with the club team.  Depending on where she decides to go to college she would like to continue her volleyball at the collegiate level.
We met at the Rose Garden in the mid-afternoon so it was already quite warm, with the sun high in the sky.  After talking a bit about the kinds of photos that Jessica wanted we began our exploration of the Garden.  Jessica proved to be a quick study as a model, and was a natural for posing.  We took photos both in the more exposed sunny parts of the garden that gave us some really nice shots, as well as some shadier spots where I took most of the photos that were my own favorites.  As I mentioned earlier, one of the nice things about sunshine is the possibility of backlighting, but ONLY if you understand how to use it, and at least some of the backdrops are cooperative in color and appearance.
Jessica changed clothes several times during her session and we were able to get a nice selection of photos in everything from a dress to her volleyball uniform.  Here is a selection of photos from the session, only 20 out of more than 150 final images, but at least you'll get a decent idea of what we were able to create together.