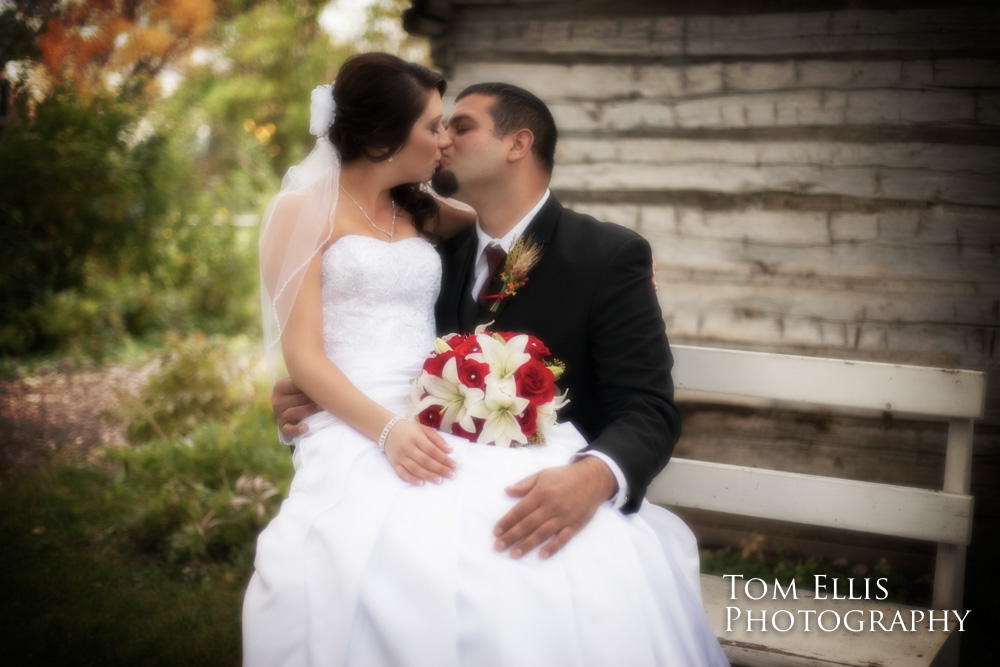 Ellensburg wedding – Amber & David at Olmstead Place State Park
I can't believe all the great couples I have met this wedding season!  Here is another couple that were simply wonderful to work with, Amber and David.  Because they were living/working in South Dakota when they first contacted me it was awhile before we met.  Our first meeting was for their engagement photos in early June, and I could tell right away that this was going to be another really fun couple to work with.
The day of the wedding was quite cool for mid-October in Eastern Washington, but that didn't seem to slow anyone down.  The wedding was held on October 12 at Olmstead Place State Park in Ellensburg, a park I had never visited before.  It was a beautiful place for photos, and I found myself wishing we had more time just to wander around taking photos with all the neat backdrops.
The ceremony was held in an old barn, and that was also a wonderful place for photos.  Afterwards we all headed into town for the reception, and the party and dancing went on until well past midnight.