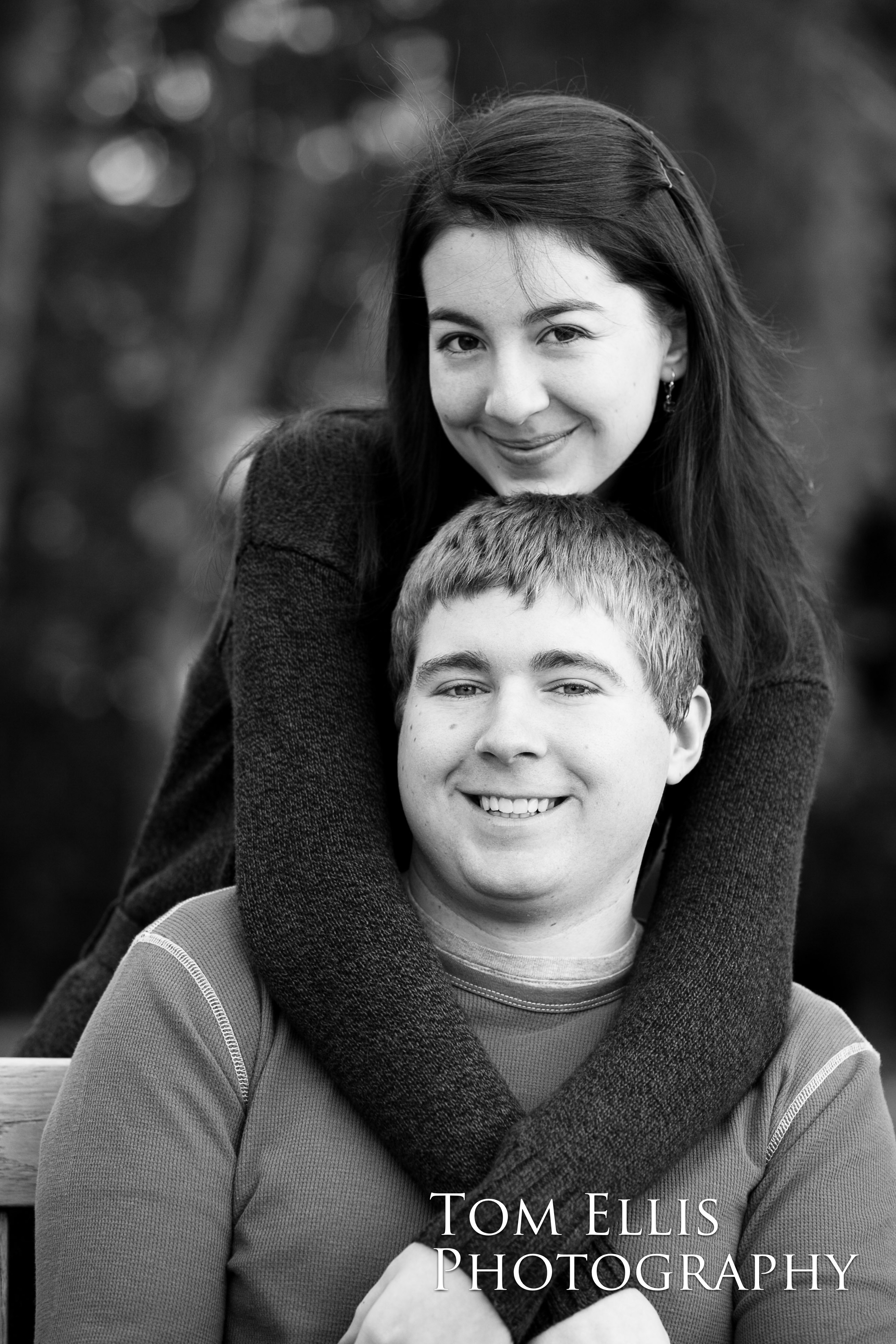 Cassie and Rob at Bellevue Park
Here are some "couples" photos that I shot of Cassie and Rob on New Years Day, 2012 at Downtown Bellevue Park.  I've known Rob for 6 years, since he turned out for track as a javelin thrower his sophomore year in high school (I was his coach).  Rob and Cassie both are juniors at Stanford, and when Rob told me that his girlfriend was going to be coming home with him for part of Christmas break I offered to take some photos of the two of them.  We almost weren't able to make it happen due to a combination of crazy schedules and very uncooperative weather, but on New Years Day we lucked out with a beautiful day for a photo shoot.
Bellevue Park is a great place for photos, especially when the weather is nice, and we had a great time just wandering and catching up, with frequent stops for photos.  Now the big question is how long until the wedding?  LOL!  I'll give them a few years yet, but I'm looking forward to photographing their wedding when they eventually decide to get married.