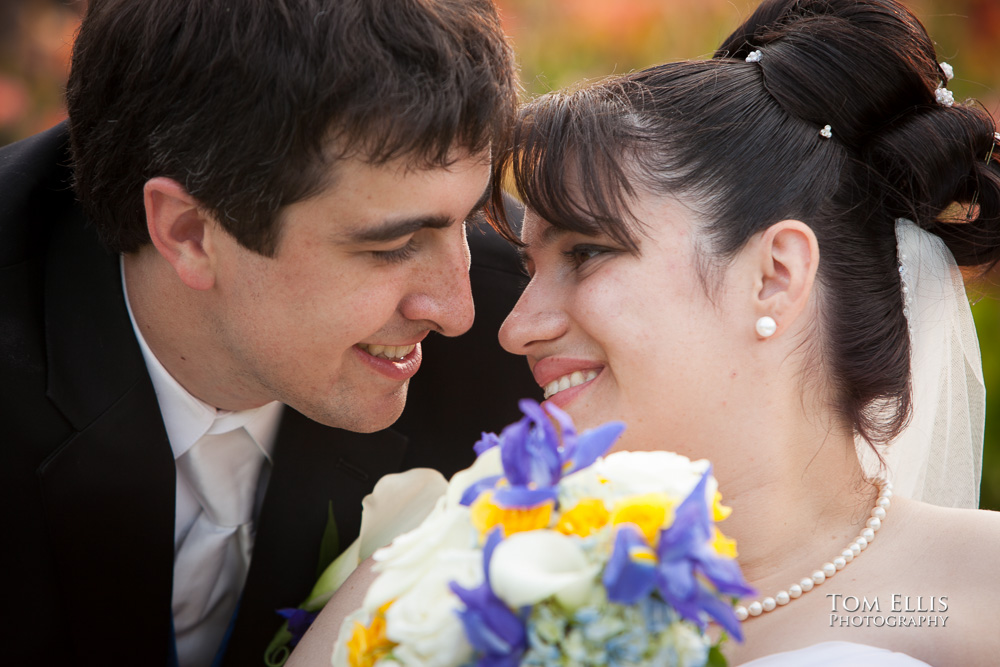 Seattle area wedding at Lord Hill Farms in Monroe
On July 7 I was honored to be the photographer at the wedding of Christina Burge and Anthony Freeman at Lord Hill Farms in Monroe.  After our long spell of unusually hot weather, we lucked out and had much more seasonal conditions, with near perfect temperatures.  Couldn't ask for better conditions for a wedding!
As I understand it, the reason this date was chosen for the wedding is that it is the anniversary of Christina and Anthony's first date.  I hope that is correct, but if not please tell me the real story and I'll correct this!
One of the best things about Lord Hill Farms is that it offers not only a very nice large indoor space both for ceremonies and/or receptions, but also has a beautiful outdoor space with a huge lawn and a great view out over the valley and to the Cascade range.  The great weather made having the ceremony outdoors a no-brainer, and everyone was able to enjoy the nice backdrop during the ceremony.
The ceremony was wonderful, and at the conclusion of the ceremony the wedding party put a nice spin on the recessional, as they all danced their way back down the aisle while the guests watched, laughed and applauded.
The reception was also great, and the DJ had the crowd dancing right up until it was time for everyone to pack up and head home.  I especially liked the father/daughter dance, as Christina and her dad put on a nice display of their dancing skills.
Following are some photos that should help you relive this special day.  I hope you enjoy the pictures!