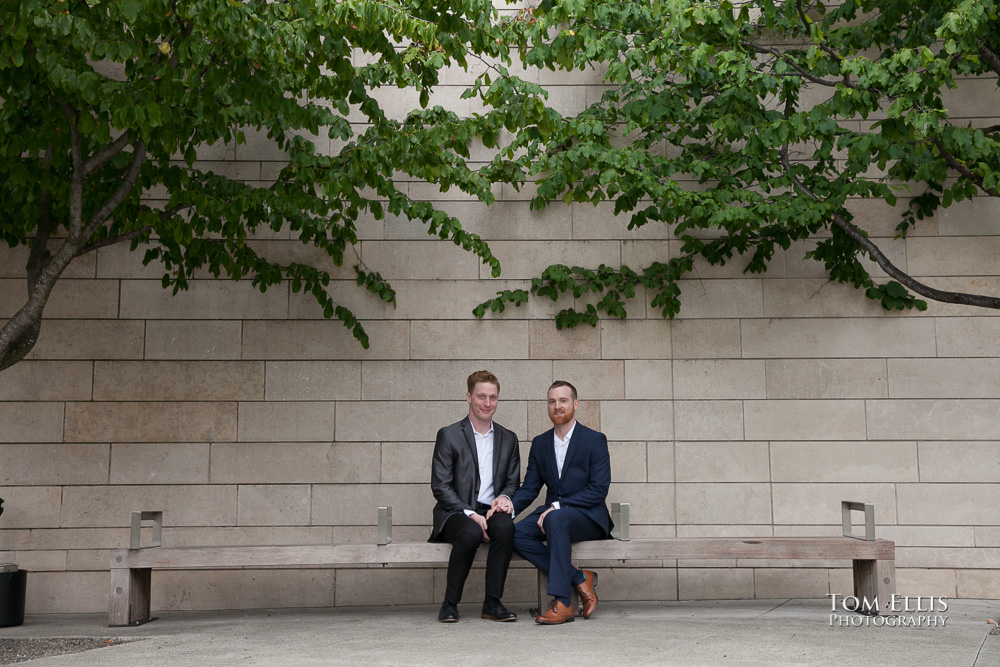 Happy First Wedding Anniversary Danny and Jeremy!
OK, I am a few days late with this but in my defense I have been REALLY busy with weddings and other shoots recently, and I lost track of the date.  But I now would like to wish a very happy first wedding anniversary to Jeremy and Danny, whose post-wedding I photographed last summer.  I say "post-wedding" because I did not photograph the actual ceremony; the guys decided they did not care so much about that as getting some really nice photos immediately afterwards, in and around the King County Courthouse where they were married.
I am not going to take you through the details of the entire original session, but if you would like to see the photos from Jeremy and Danny's wedding day session please just click here.