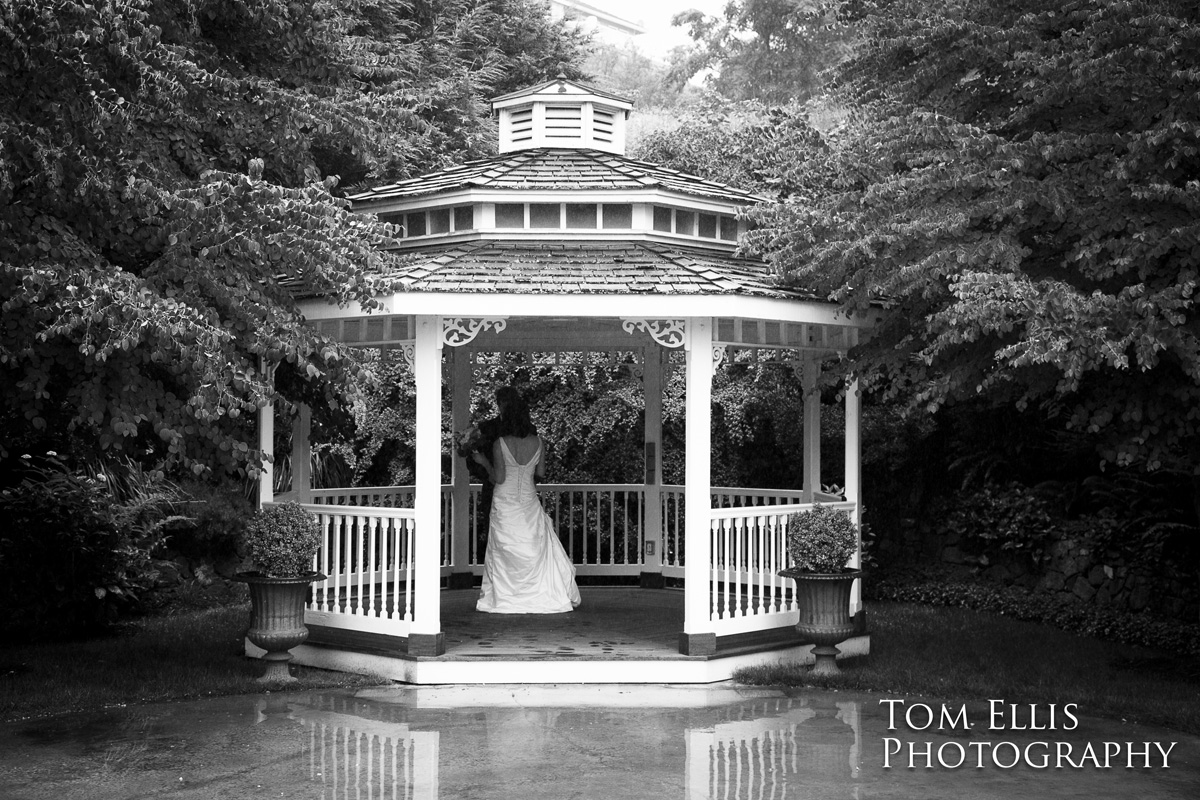 As I made the drive from Seattle to Port Townsend I kept watching the sky, wondering if the rather dark clouds were going to unload the rain they seemed to promise.  Sure enough, about 10 miles outside of Port Townsend the rain began.  But as it turned out it made little if any difference to the day.
We began at the Bishop Victorian Hotel, where there is a beautiful gazebo and garden behind the hotel.  We started by hiding from the light drizzle in the gazebo, but then decided to put up some umbrellas and take a few photos in the rain.  After playing in the rain for awhile we headed for the new Maritime Center, a really beautiful new facility.  For anyone considering getting married in Port Townsend, you need to check out this venue, it is really nice!
Enough of my yapping.  The wedding and reception went beautifully, here are some photos of some of the highlights of the day.