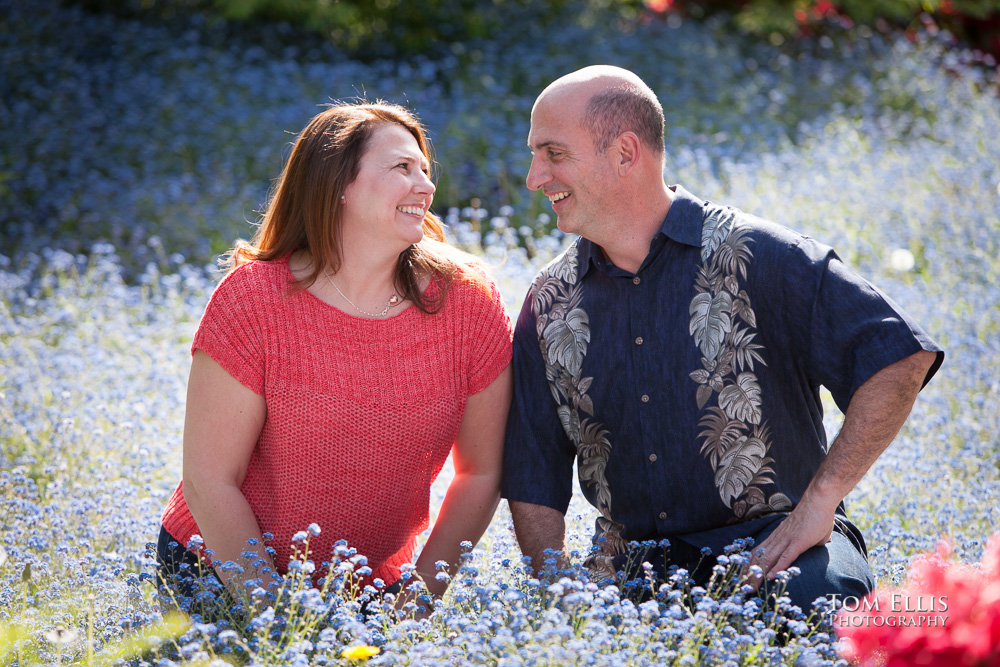 Seattle area engagement photos at Kubota Garden
A couple of weeks ago on a simply gorgeous May afternoon, I met with Tony and Joyce at the Kubota Garden in Seattle for their engagement photo session.  Tony and Joyce are getting married in just over a month, and we had been hoping that we would get a nice day for photos so we were very excited that the weather decided to be cooperative.
For those of you who are not familiar with the Kubota Garden, it is an amazing 20 acre park in south Seattle that blends Japanese garden concepts with native Northwest plants.  There are streams, waterfalls, pools and bridges as well as an incredible selection of trees and flowers.  With the mild winter that we have enjoyed this year, many of the flowers are already in full bloom and there is a tremendous amount of color as you move through the park.  At the moment parts of the park are being upgraded or repaired, so a few of my favorite spots were not able to be used for our photo session.  But even so, we were able to get a nice variety of backdrops for a lot of different "looks" for the photos.
We spent close to two hours just wandering the park, enjoying the scenery and looking for interesting spots to use for the photos.  I ended up with close to 200 photos, but I am not going to subject you to the entire session.  Here are 10 of Joyce and Tony's favorites.  I hope you like the pictures!  Joyce and Tony were a blast to work with for their engagement photos, and I'm really looking forward to the wedding next month.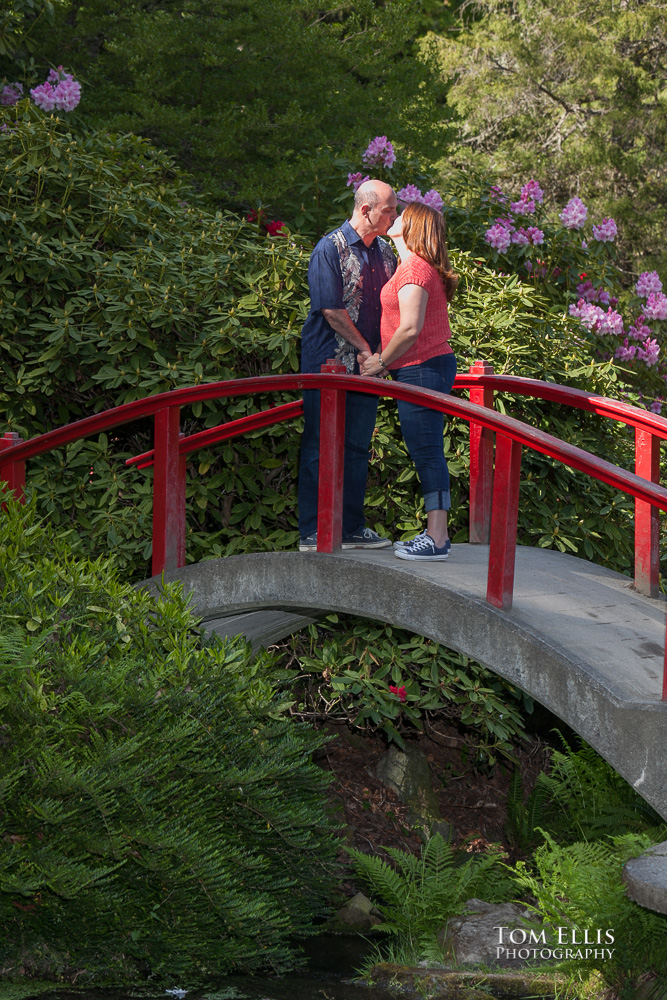 Joyce and Tony share a kiss on the Moon Bridge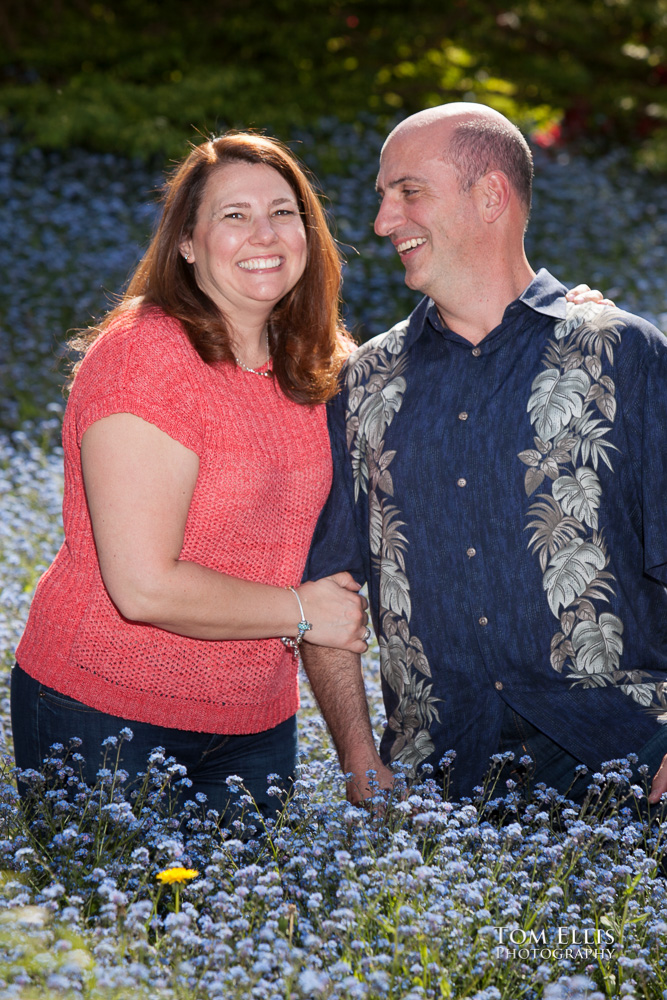 I love the blue flowers, and the big bed of them made for a great place for a few shots!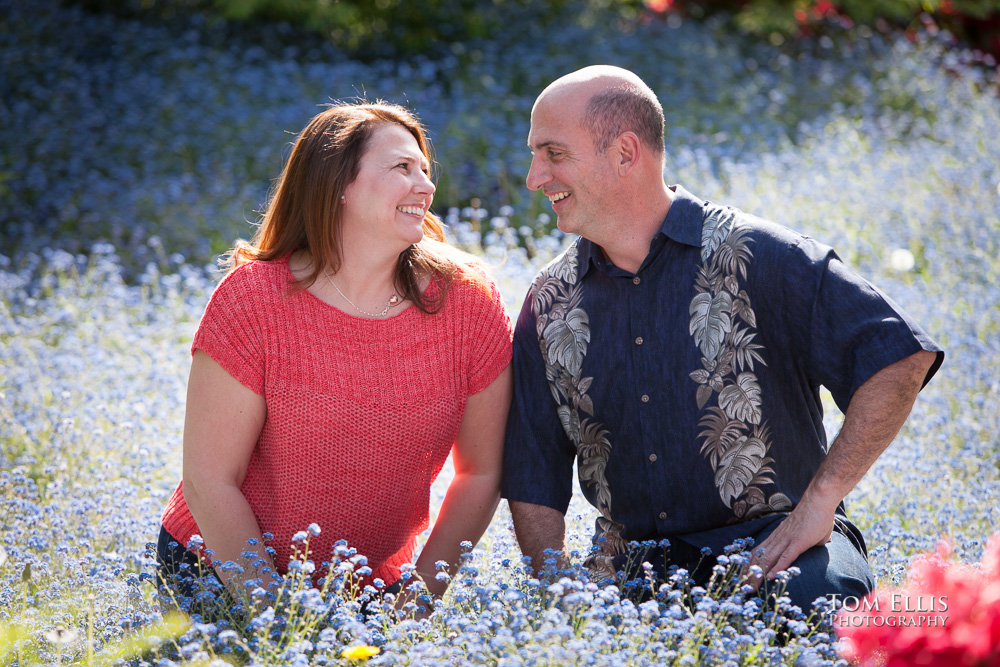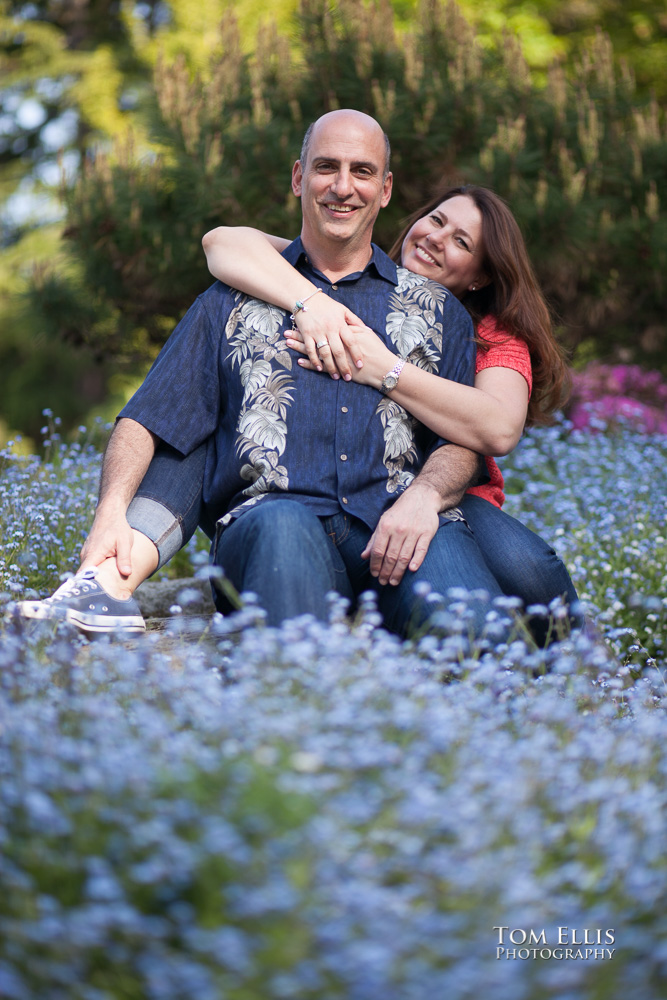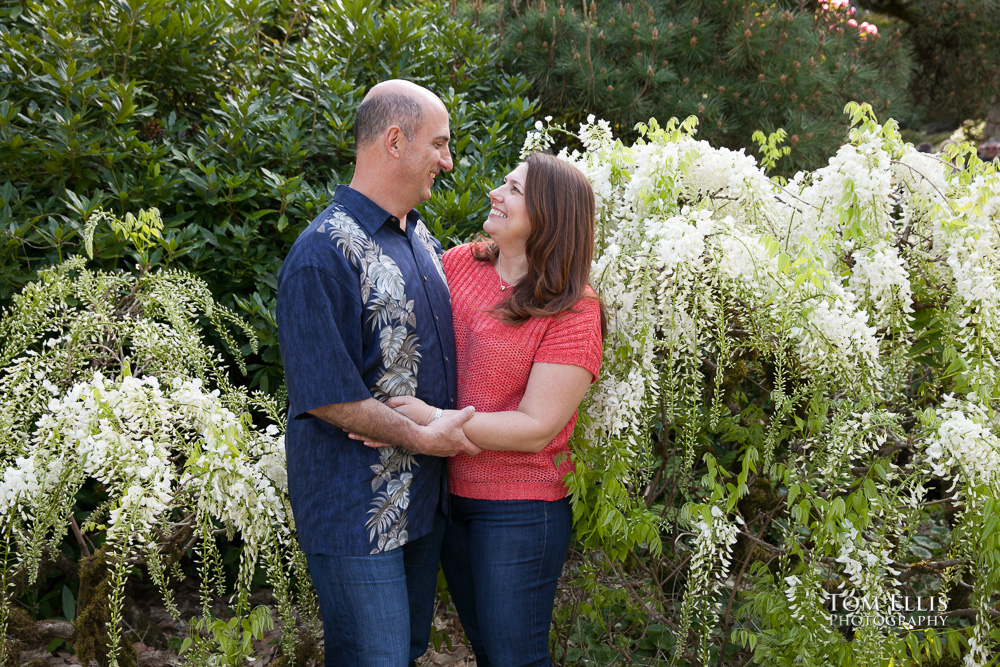 More beautiful flowers to use as a backdrop!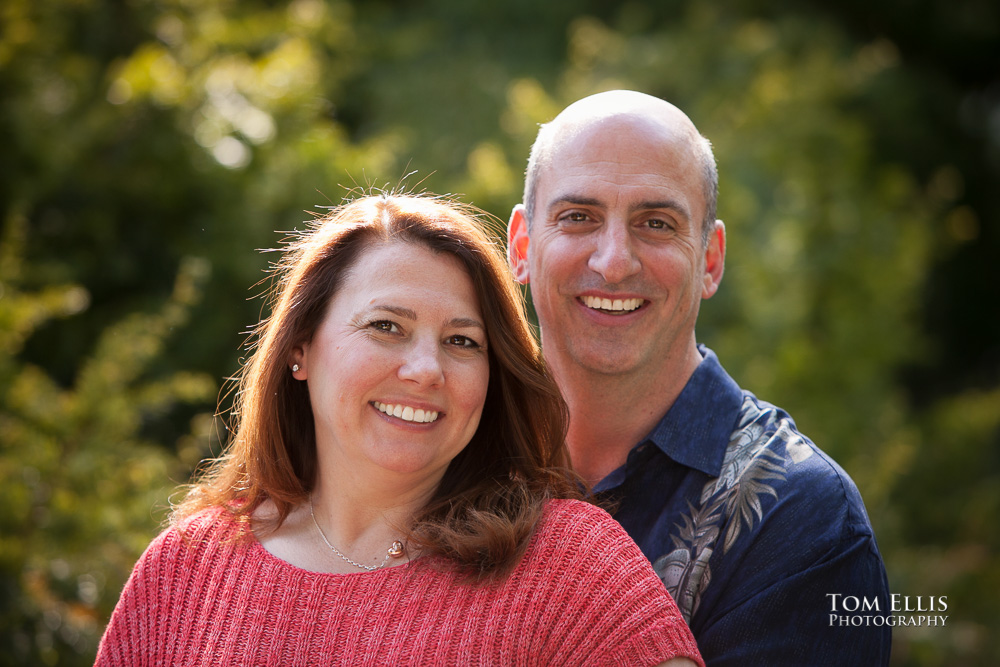 Always need to get some good close up photos during an engagement session, and the combination of great lighting and wonderful subjects
make it easy to produce good pictures!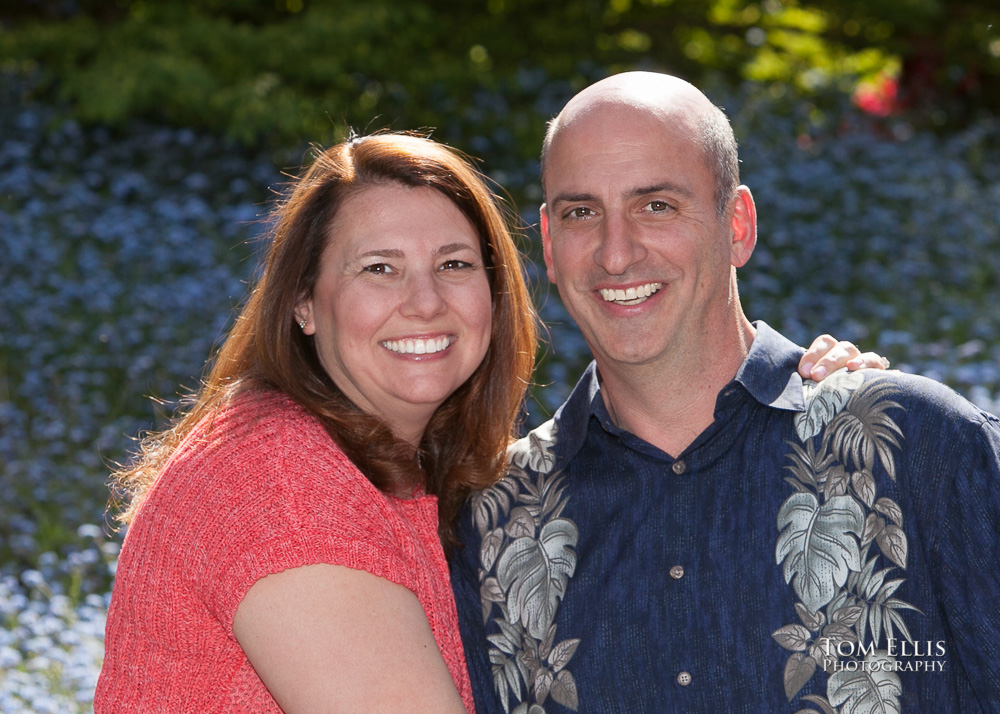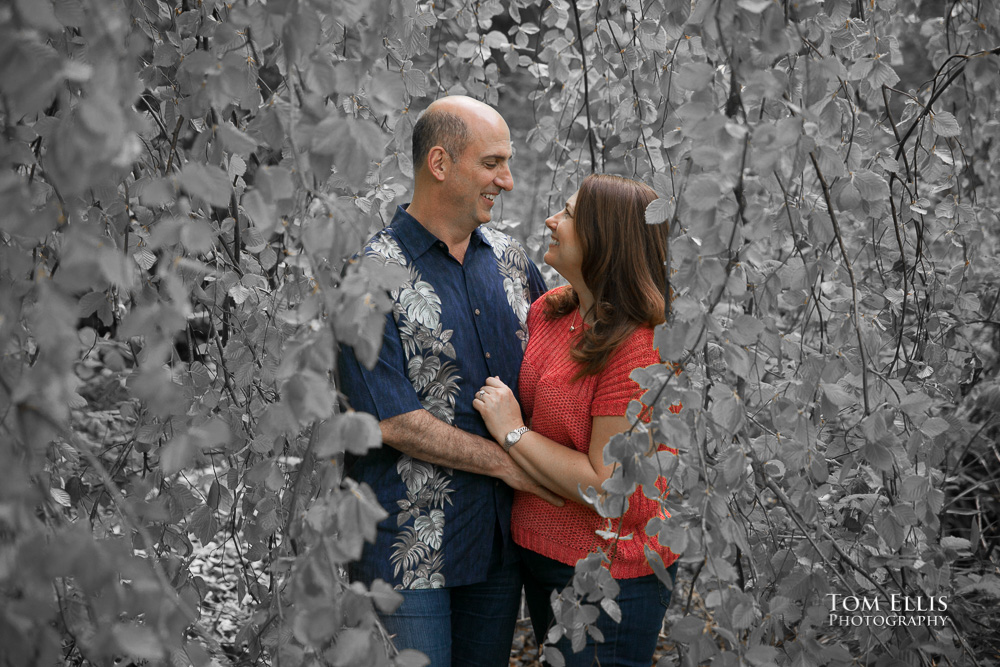 I had a little fun with the color of the foliage in this photo