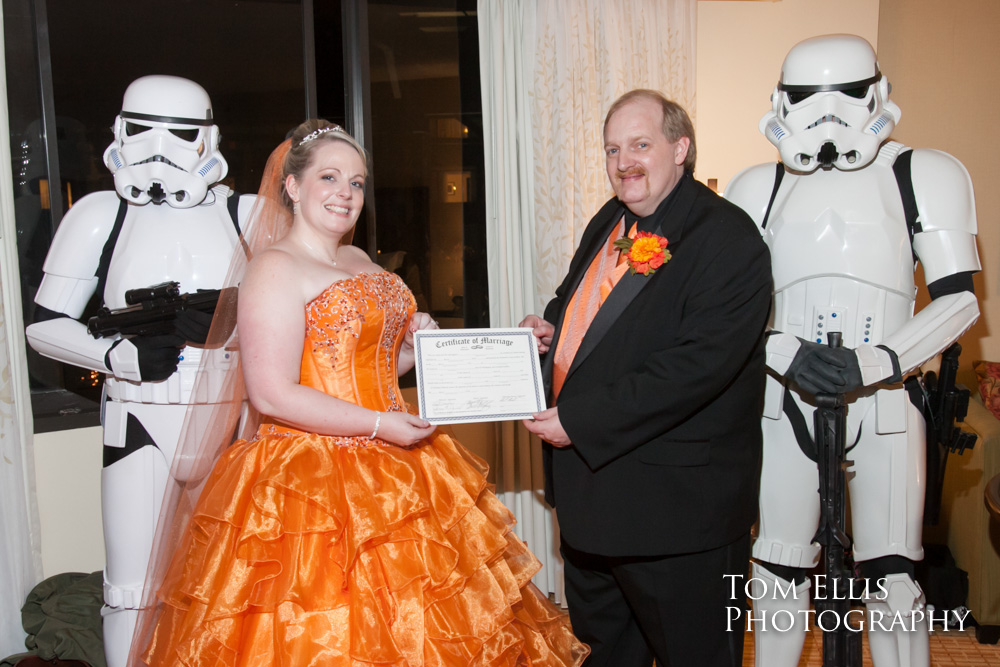 This was one of the craziest (and most fun) weddings I have been to for quite some time.  The wedding was held at the SeaTac Marriott at the same time that RustyCon, a Science Fiction and Fantasy convention, was taking place at the same venue.  This was intentional, because Laura and Tom had met at a similar convention a few years ago, and they knew that a lot of their friends would not only be attending the convention, but would be there in costume!
To make things even better, Tom arranged to have two Imperial Storm Troopers on hand the escort Laura down the aisle, to the Imperial March from Star Wars (Darth Vader's theme music).  And how can ANY party not be great when you have Storm Troopers?!  (OK, I'll admit that I am also a big Sci-Fi and Fantasy fan).
Here are a few photos from the day, hope you like them!