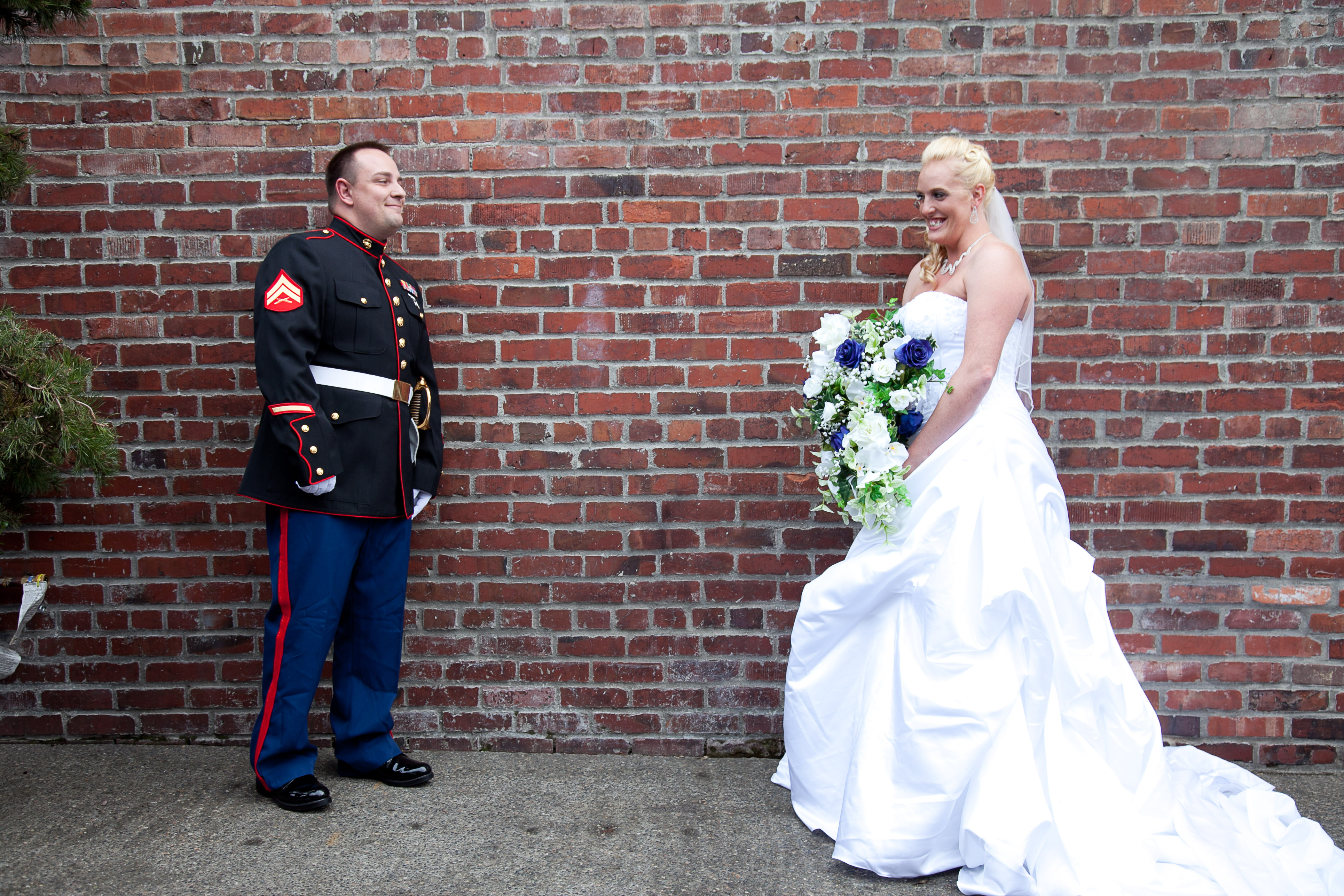 Leap Year wedding at the Georgetown Ballroom
Here are some photos from the Leap Year wedding of Maleana Hillestad and Chris Willson on February 29, 2012 at the Georgetown Ballroom in Seattle.  This was a very cool wedding.  Not only because it is not very often that there is an opportunity to photograph a wedding on New Years, but also because Chris and Maleana are such a nice couple.
The Georgetown Ballroom is a great location for a wedding at any time of the year, with a nice outdoor space for a ceremony if the weather is good, and several large indoor spaces that wrk great for a wedding and reception even in the worst weather.  It was a pretty nice day for the end of February, but not really the temperature that would be comfortable for an outdoor ceremony.  No problem at this venue!  One of the main rooms was set up for the ceremony, while the other was arranged for the reception dinner.
We took advantage of the dry conditions to take photos f the wedding party and family both outdoors and indoors, and then it was time for the wedding.  It was a good-sized crowd and the Ballroom was pretty well filled.  Once the ceremony was over everyone moved into the reception area, and the chairs from the ceremony were removed so the room could be used for dancing.  This was a fantastic dancing crowd – for some reason the Ballroom seems to bring this out in wedding crowds.