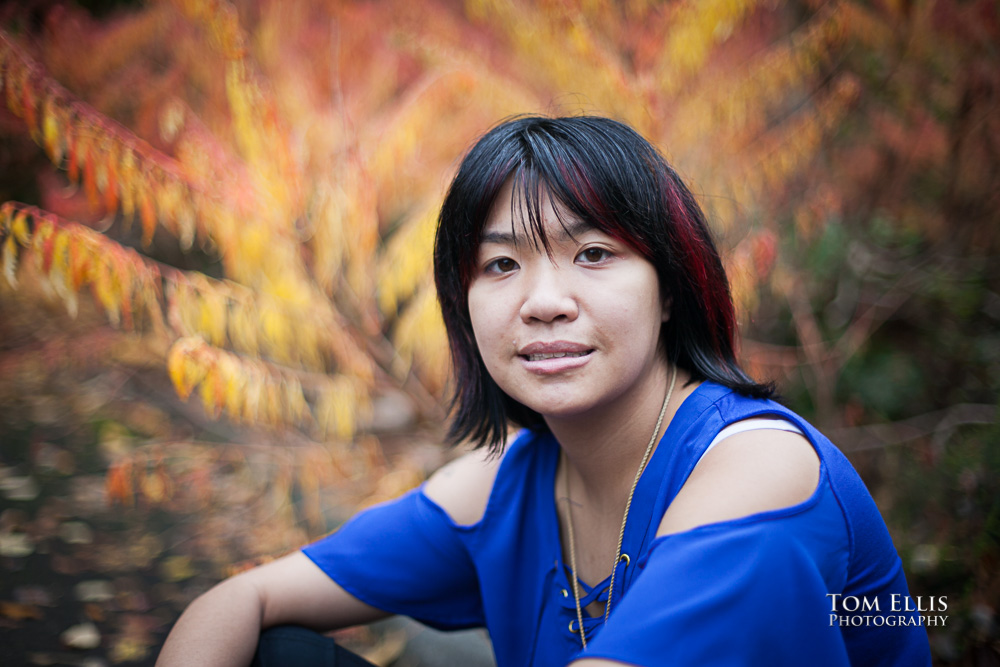 Senior photo session with Melissa at Chism Beach Park
Melissa is a senior at Mercer Island High.  We met up at Chism Beach Park in Bellevue for her recent senior photo session.  Pretty nice conditions for photos, though a bit more sun would have been nice.  We did a pretty thorough job of exploring the park, hitting everywhere from the beach to the deep woods at the back of the park.  The woods proved to be Melissa's favorite spot, and she turned out to be rather athletic as she climbed onto trees to allow us to get some very fun (and pretty cool) photos.  Some nice fall colors in a few places, but the recent winds had stripped most of the big maples and oaks of almost all of their leaves.  But some of what we did manage to locate was very nice, as you'll see below.
Following is a small sample of photos taken during the session, I hope you like them!