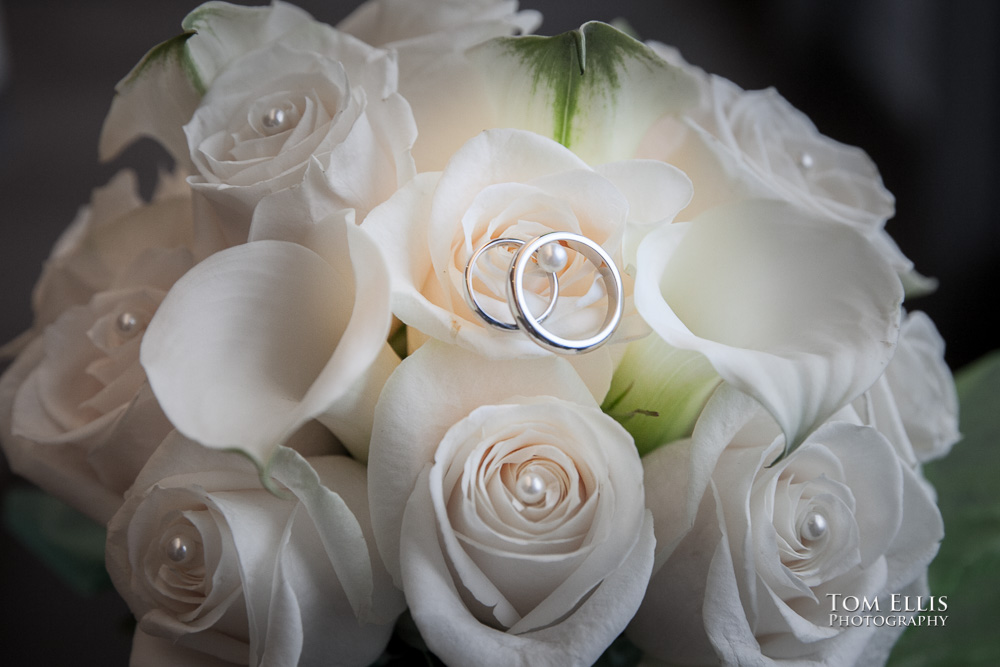 Seattle Courthouse Wedding – Frances and Jeremy
Last Thursday on March 9, 2017 I was the photographer at the wedding of Frances and Jeremy, held at the Seattle Municipal Courthouse in downtown Seattle.  For those of you who are not familiar with how a courthouse wedding works, it is pretty simple.  The Seattle Courthouse offers to perform civil wedding ceremonies on weekdays immediately after the Court closes for business.  Couples who wish to get married need to be waiting outside the clerk's office at 4:30PM to sign in, and then are assigned to the judges who have offered to perform ceremonies on that particular day once the judges have completed their work for the day.  Depending on the number of couples waiting, and the number of judges available, it may take anywhere from 15 minutes to a couple of hours before a judge is available to perform your ceremony.  On a slow day there may be only 1 or 2 or even no couples waiting, but on a busy summer day I have seen more than 12 couples waiting at the office for a judge.
Because this was a Thursday afternoon in mid-March I did not think that we would have a lot of competition for a judge, so I was quite surprised when there were a total of 4 couples at the clerk's office when it opened.  Jeremy and Frances got their names on the list and we sat down to wait.  Because the day was pretty dreary even for Seattle in March, going outdoors for photos was not an option.  So we had a little fun getting some photos in the hallway outside the courtrooms.
Photo session while waiting for a judge
Jeremy's parents Eric and Cindy had flown in from Chicago to be there for the wedding, and two of Frances and Jeremy's best friends, Jenny and Simon, were also there with their young daughter Emma.  After taking a few different shots with Jeremy and Frances, we also took photos with Jeremy's parents and then with Jenny, Simon and Ella.  The judge was still not quite ready, so I just snapped a few candid photos as we all waited for the clerk to tell us it was time for the ceremony.
Wedding ceremony in the Library
Finally it was time for us to join the judge for the ceremony.  Because we had a small group the ceremony was held in a small library.  I have photographed a number of weddings in this room, and it is a great spot for a ceremony with a small number of people.  The view is to the south and west, with the Smith Tower so close that you almost feel that you can touch it.  Today the weather was so rainy and foggy that at times the top of the Smith Tower was almost invisible in the thick low clouds.
Judge Kimi Kondo performed the ceremony and afterwards Eric and Cindy acted as the official witnesses for the legal paperwork.  We got everyone together for a few more photos and it was time for me to head for home, and Frances, Jeremy and the rest of their group to head off for a nice dinner together.
Here are a few photos from the day, I hope you enjoy them